It's not just text and images that are getting swept by the imminent AI storm; more and more brands are working on creating AI tools for video manipulation. And as you'll learn throughout this page – there are a lot of great tools to help you create and manipulate videos with the help of AI.
How we consume digital content has shifted drastically over the past decade, with online video becoming a preferred medium for many. In the United States alone, 85% of internet users watch online video content each month.
As a result, businesses and content creators are constantly searching for new and innovative ways to create engaging video content that captures the attention of their audience.
This is where AI tools for creating videos come into play. These tools leverage the power of artificial intelligence and machine learning algorithms to automate the video creation process, making it faster, easier, and more accessible for everyone.
In this article, we will explore the world of AI-powered video creation tools, the benefits they offer, and how they work. We will also take a closer look at some of the most popular tools available today and examine how they are transforming the way businesses and content creators approach video production.
---
Elai – create AI videos from just text.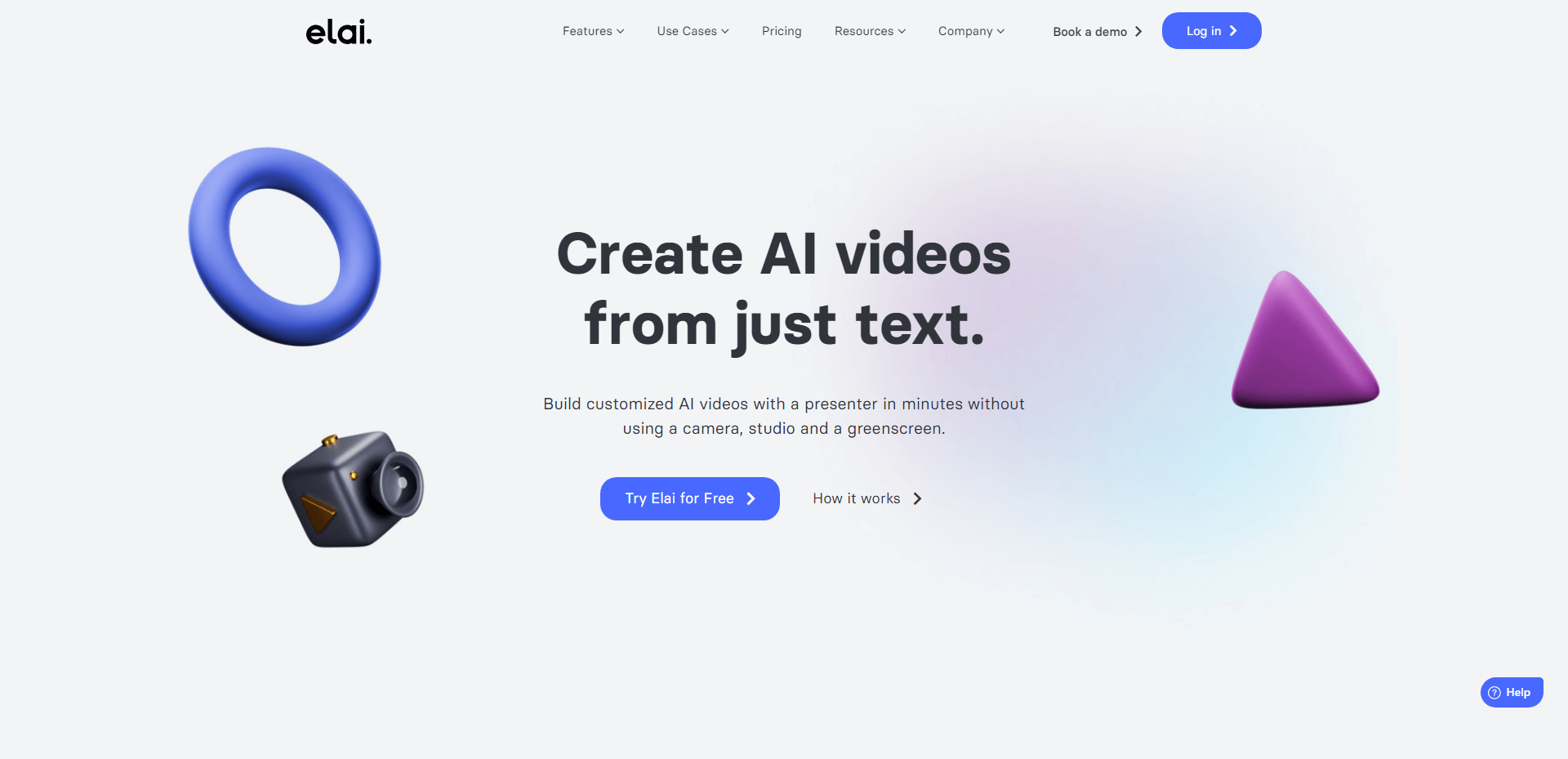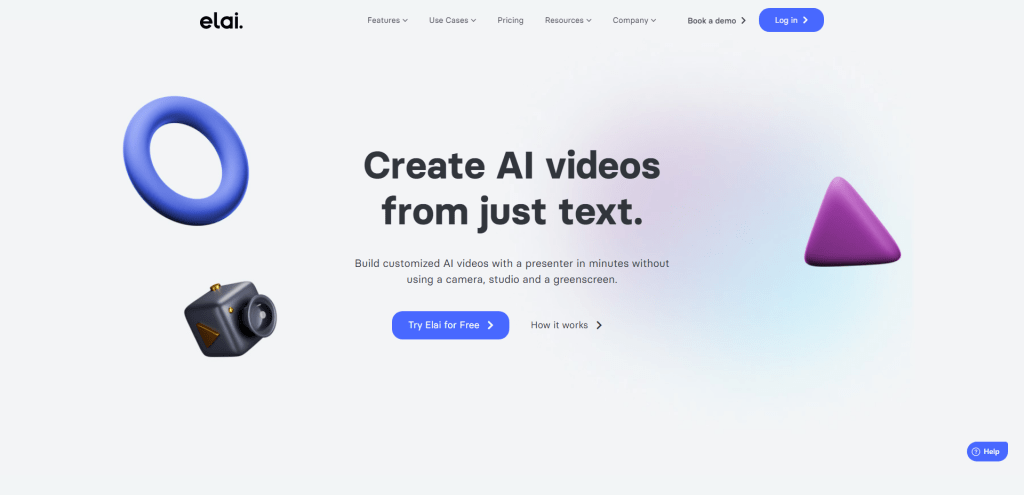 Elai is a platform that allows you to create videos with a human presenter, all from just text. It's super simple to use and has different avatars to choose from, so you can pick the one that fits your video the best.
You can customize the slides, add images, and even Lottie animations to make your video more engaging. And the best part? You can translate your video into over 65 languages without needing a localization crew!
If you're a blogger or have a website, Elai has an article-to-video converter that can turn your blog posts into narrated videos, which is great for marketing and SEO.
Overall, Elai is a fantastic tool for anyone who wants to create cool videos without needing any previous experience in video creation.
Pricing: Elai offers four different pricing options, including a free plan that provides 1 minute free credit without requiring a credit card. The Basic plan costs $29/month and offers 15 video minutes/month, while the Advanced plan costs $99/month and offers 50 video minutes/month. Both the Basic and Advanced plans offer 35 avatars and allow one user per account.
---
Type Studio – edit once, post everywhere.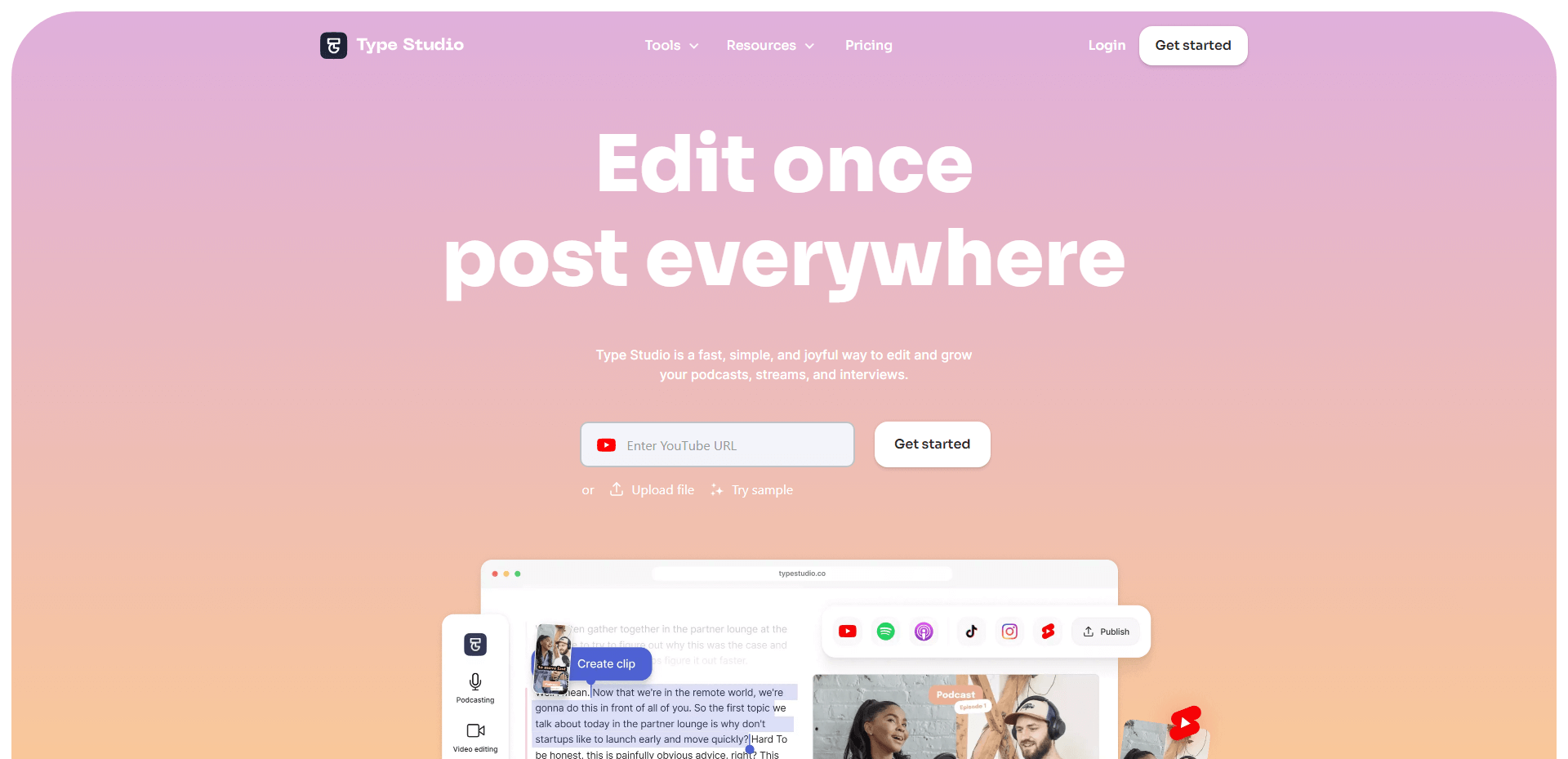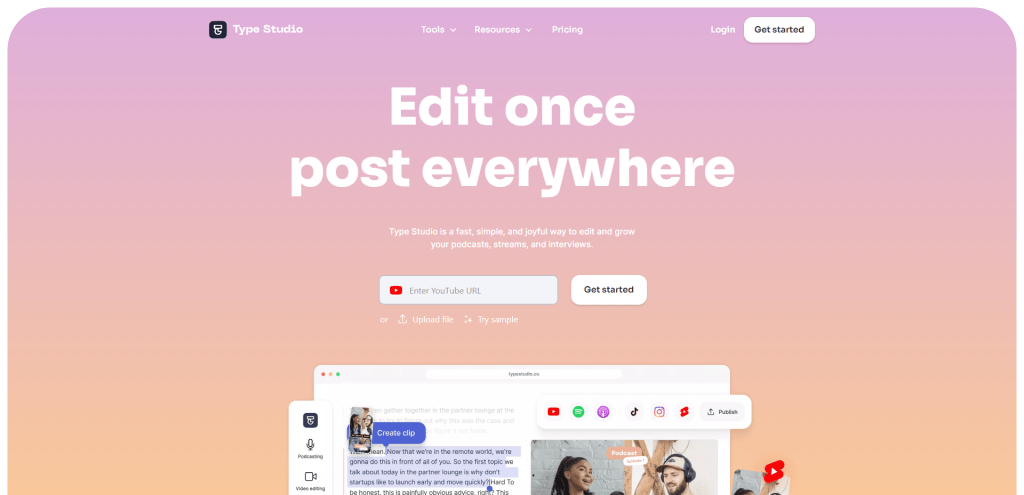 Type Studio is designed to help people edit and repurpose their podcasts, streams, and interviews for various social media platforms such as TikTok, Reels, and Shorts.
The tool offers a text-based editing interface that doesn't require any prior editing experience or training.
It also provides an auto-generated transcript feature that accurately transcribes podcasts while removing filler words or pauses. Users can upload their files or enter YouTube URLs to start editing, and they can also record new content within the tool.
Type Studio also offers a feature to convert long-form podcasts into short clips for easy promotion across all social media platforms.
Pricing: Type Studio offers four different subscription plans that cater to the needs of solo creators, content creators with weekly output, power users building a business, and businesses collaborating on automation. The free plan allows users to edit up to one hour of video content per month, while the Starter plan costs $12/month and offers five hours of editing time per month, among other features.
---
Waymark – create videos for your business.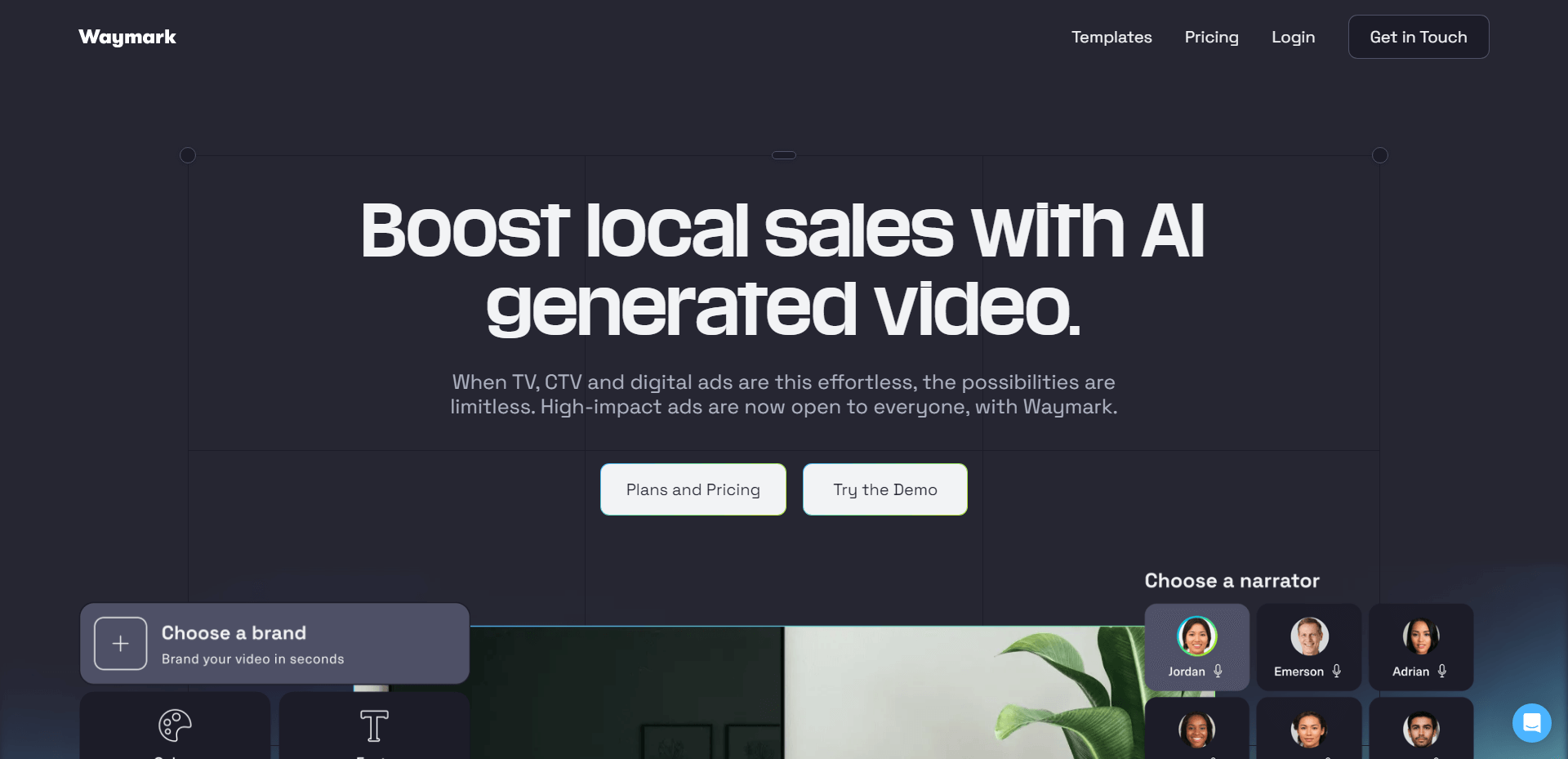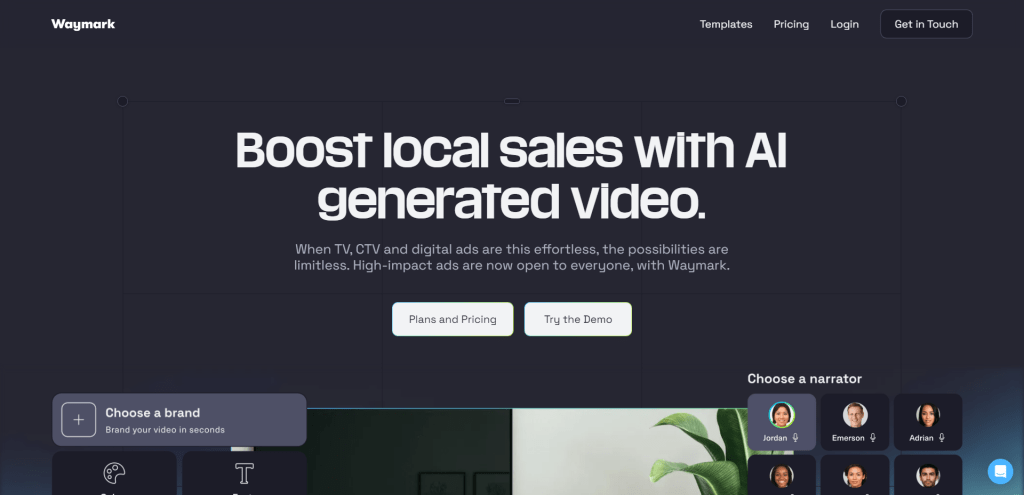 Waymark is a platform that uses AI to generate high-impact ads for TV, CTV, and digital platforms. All you have to do is type in your business information and location, and Waymark's AI will produce a video based on your brand.
You can then polish the video and share, download, or air it.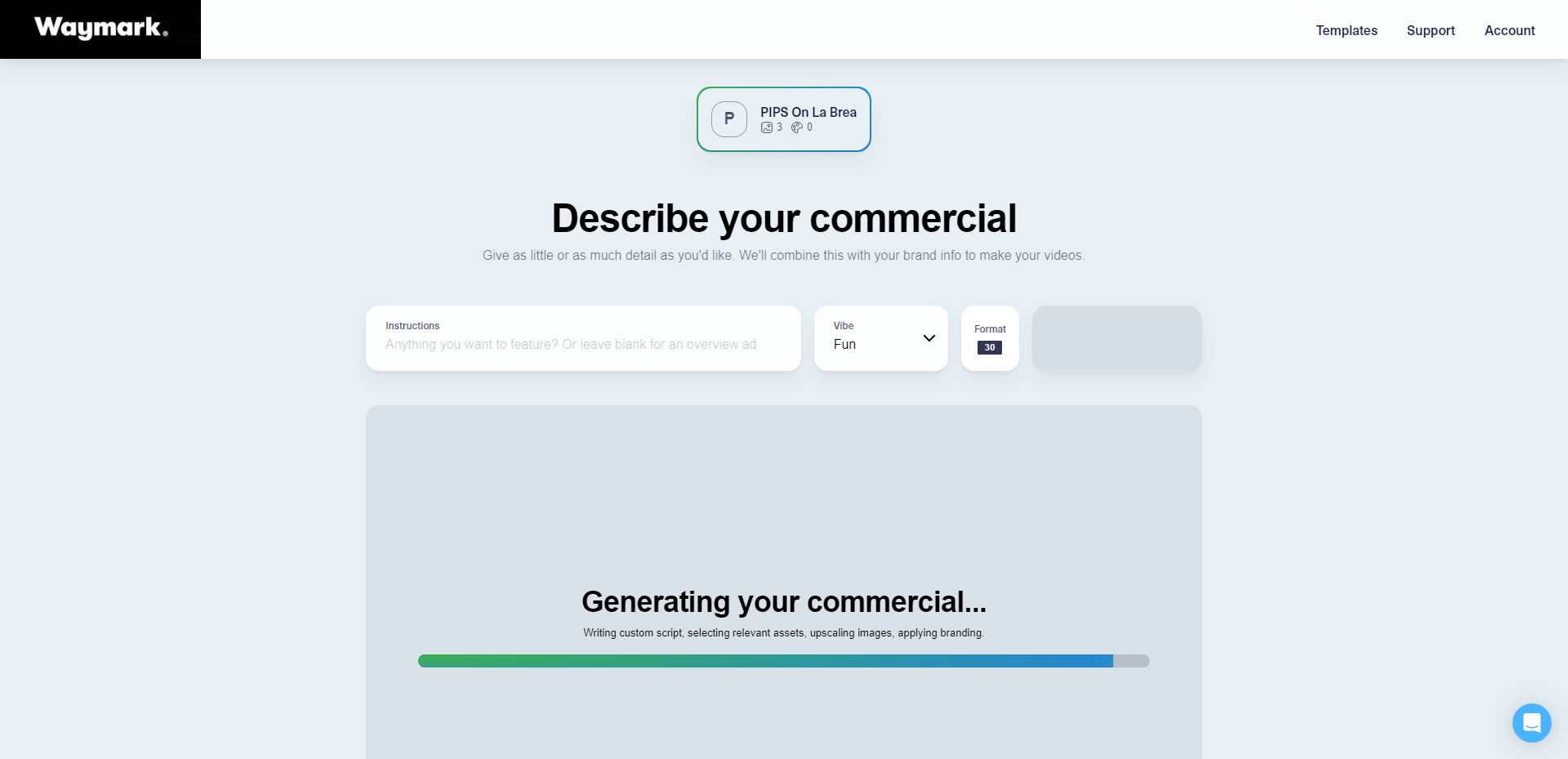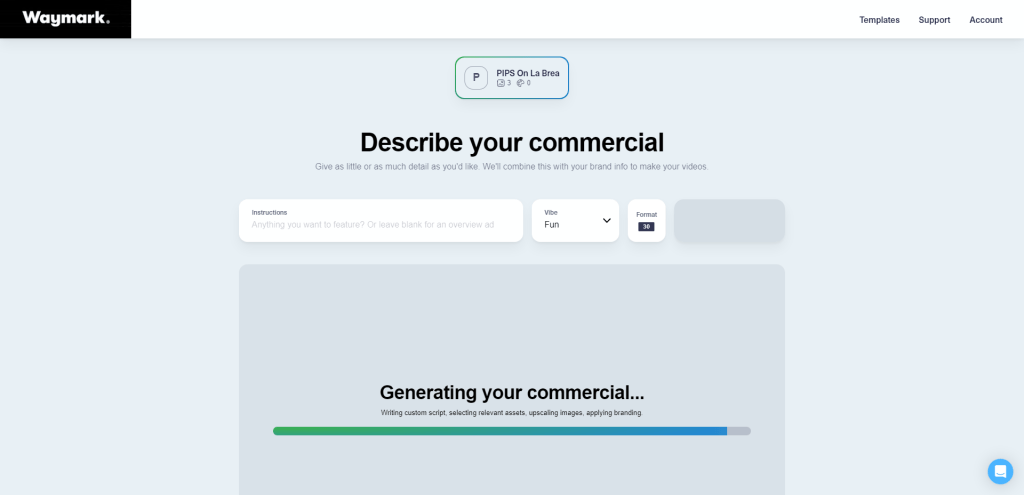 I found the platform to be quite easy to use, but they do provide detailed documentation for their product, which covers the ins and outs of using this tool for business purposes.
Pricing: Waymark offers three pricing plans for their instantly-generated video ads. The Pro plan costs $250/month and includes one user, two rendered videos per month, and five video drafts per month. The Team plan is their most popular plan and offers additional users, additional rendered videos, and unlimited video drafts. The Enterprise plan offers everything in the Team plan and unlocks advanced customization with custom reporting, custom roles and organization, custom asset libraries, full white labeling, and custom integrations.
---
ToWords – convert videos to articles.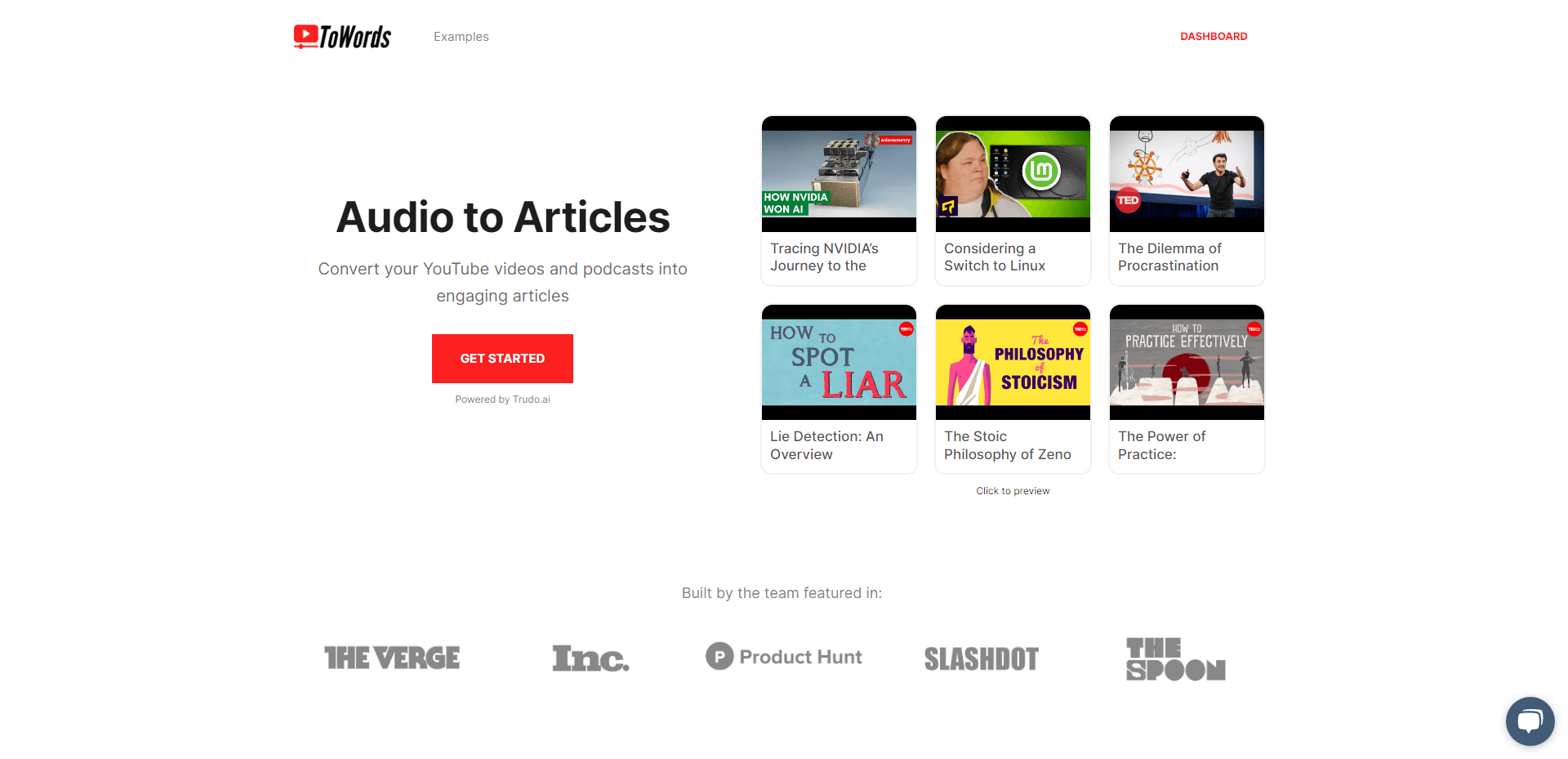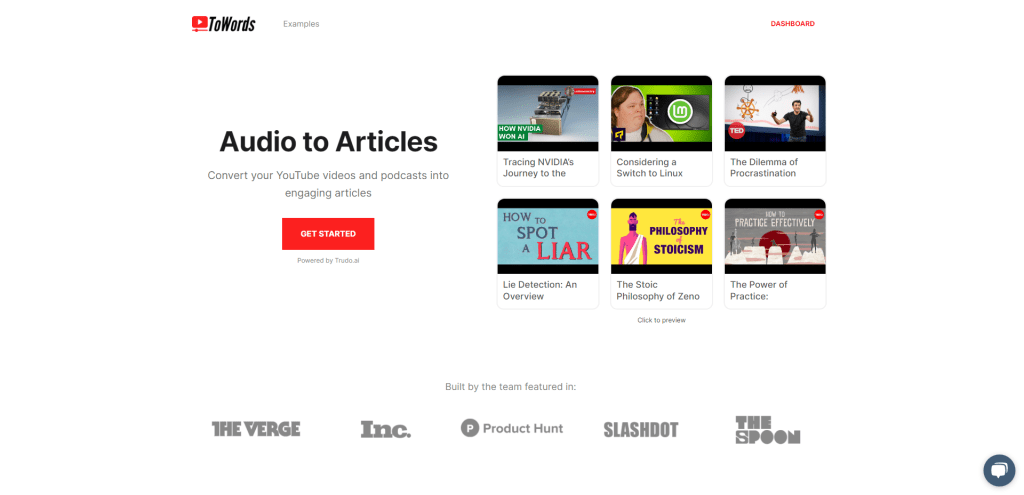 ToWords.io is an AI-powered platform that can convert YouTube videos, podcasts, and other audio files into engaging articles. The platform supports English content and offers well-formatted articles with the ability to make edits after the conversion process is completed.
Pricing: They offer three pricing plans, starting with the Starter plan at $9/month for 120 minutes of content per month, and going up to the Business plan at $199/month for 50 hours of content per month, which includes dedicated account management and SEO optimization.
---
Pictory – long-form content to video.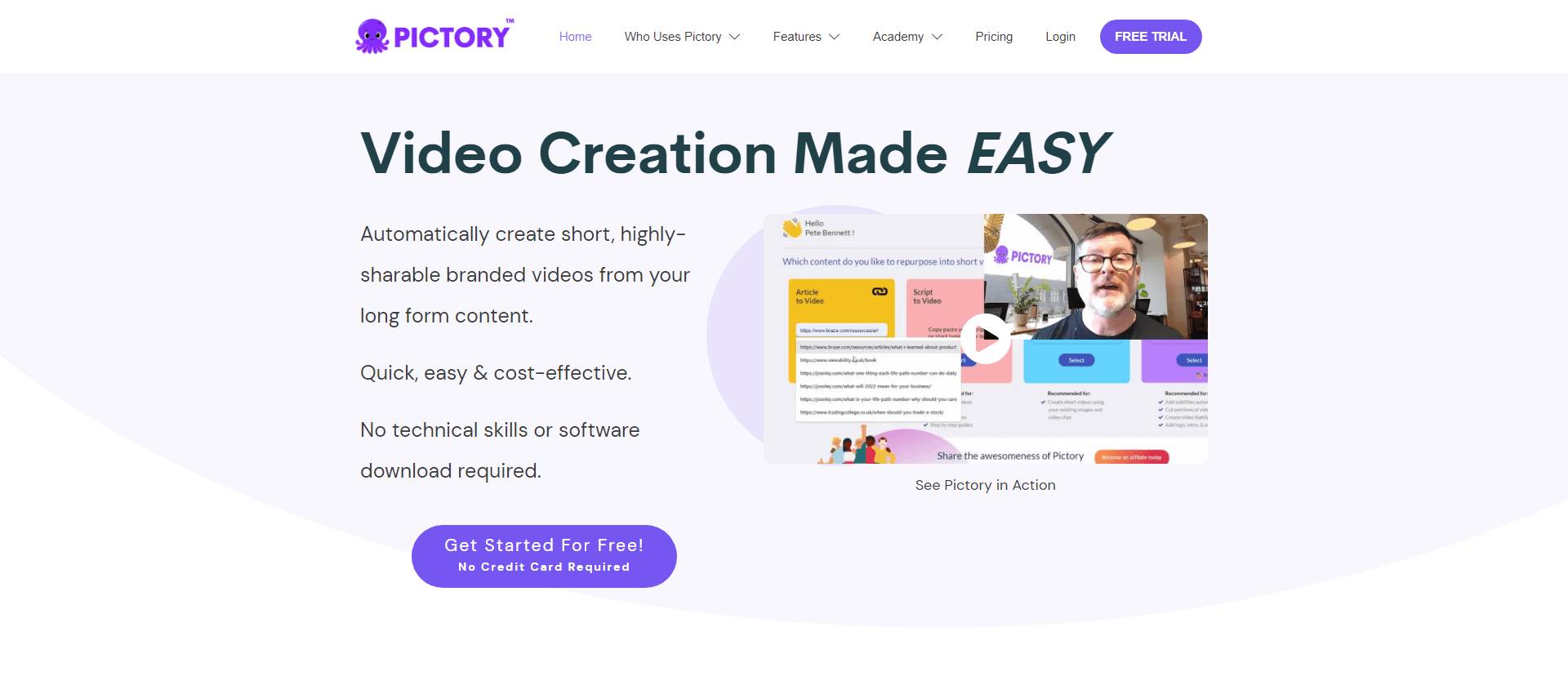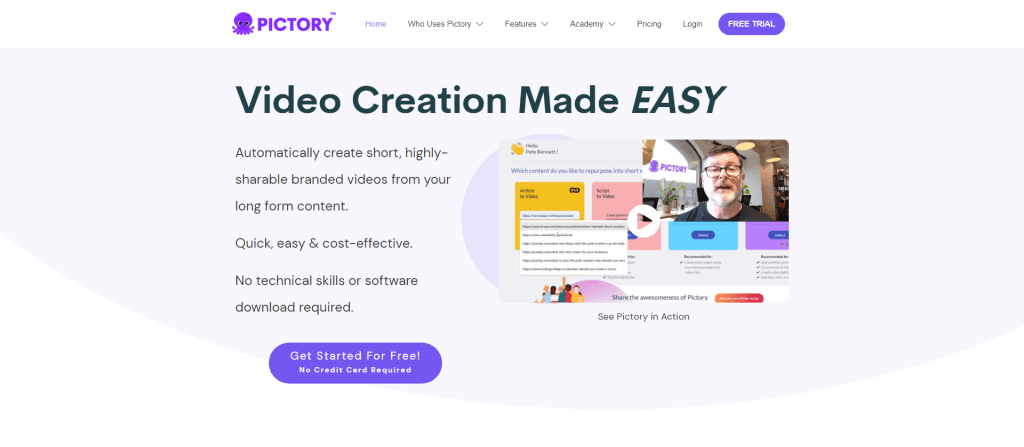 Pictory is an AI video editing software that allows you to edit videos using text. With Pictory, you can quickly and easily edit webinars, podcasts, Zoom recordings, and other types of videos. Its advanced AI engine transcribes the video as you upload it, and you can edit the video by cutting out sentences and words that you want to exclude from the final video. Pictory also automatically removes filler words and silences, and you can add captions and customize your branding.
Pictory also has features that allow you to create shareable video highlight reels and automatically summarize long videos. Its AI engine automatically creates short highlight videos, which you can showcase to prospects and clients, and you can customize the colors and fonts of your captions and add your own intro and outro.
Pictory's AI can also automatically produce short summary videos from your webinars, podcasts, and Zoom recordings, and you can customize what is included in your video by adding or deleting sentences. Overall, Pictory is a fast, simple, and effective way to edit videos using text.
Pricing: Pictory offers a free trial and three pricing plans: Starter ($19/month), Pro ($99/month), and Enterprise (custom pricing).
---
MOVE Ai – high fidelity motion from any video.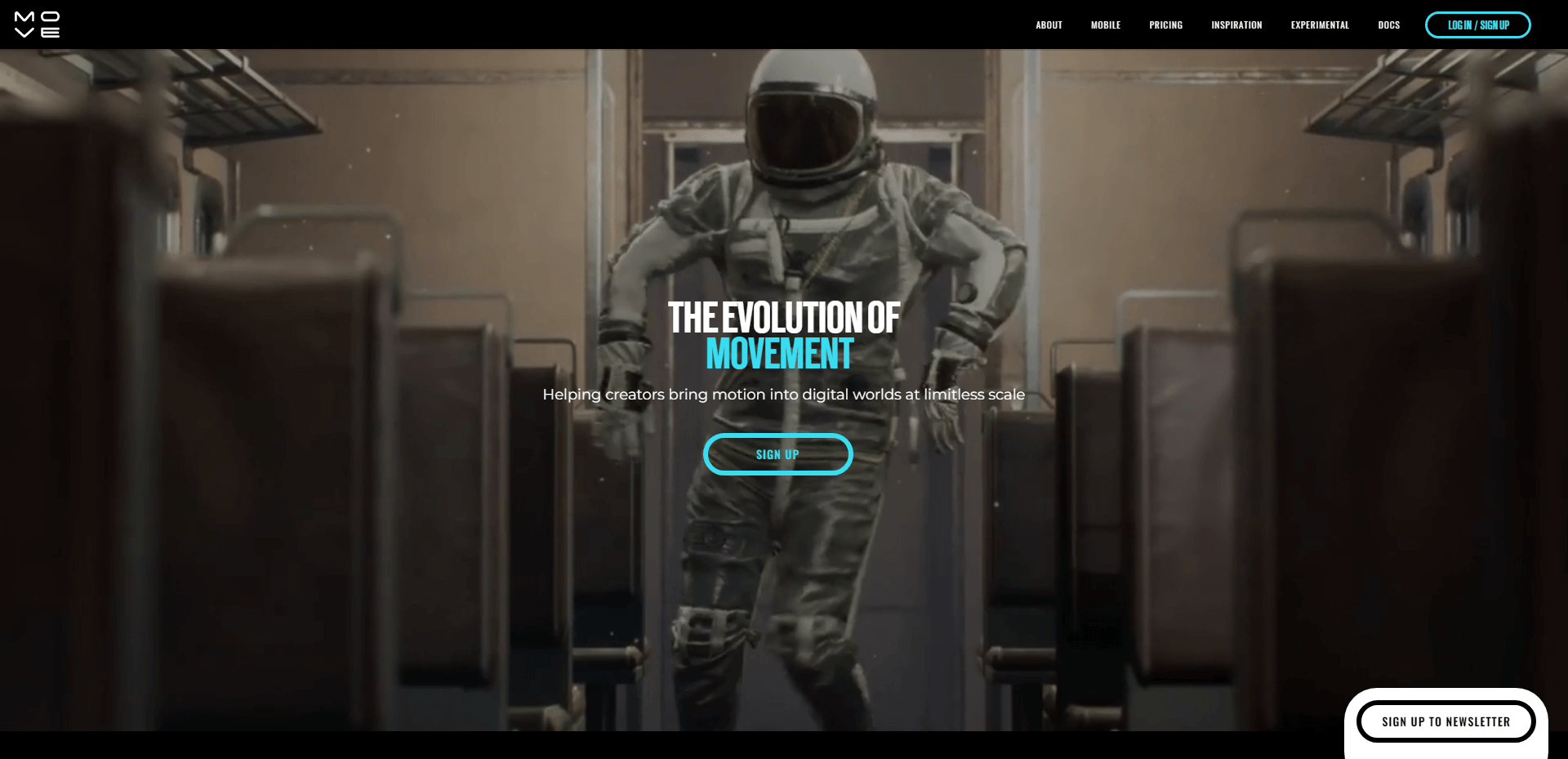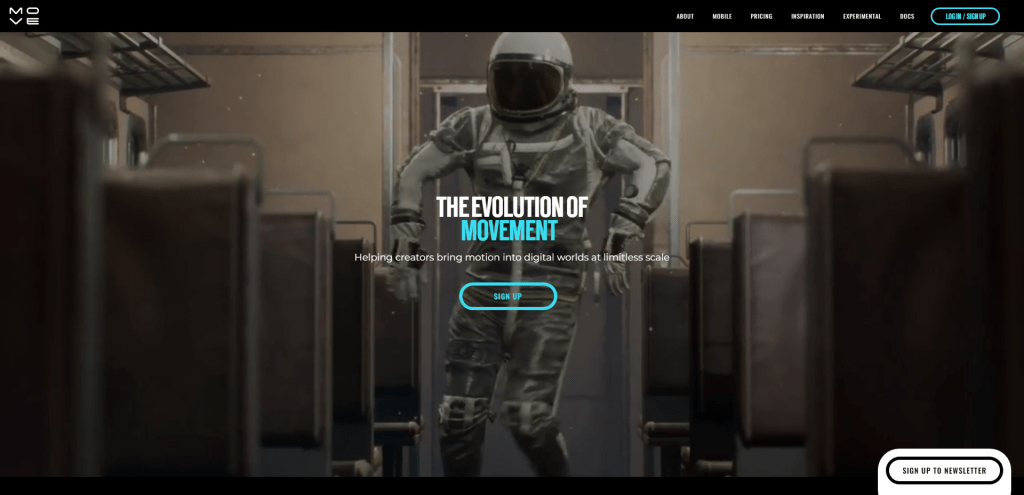 Move.ai is a technology company that provides a motion capture solution using off-the-shelf cameras, mobile phones, computer vision, and deep learning.
They have developed patented artificial intelligence, computer vision, and machine learning software that can capture high-fidelity motion data without requiring any suits or markers. This technology enables motion capture in any environment and can capture 1 to 3 people at a time.
Move.ai's motion capture solution has been tested against the best-in-class optical and suit-based systems and delivers comparable high fidelity motion data to any platform. Their technology is already being used by some of the industry's leading games, sports, and metaverse companies.
You can use Move Ai's motion capture solution by signing up on their website or joining their Discord community.
Pricing: Move.ai offers a Creator Tier plan for $365 per year, which includes 12 months of access, a fair use policy of up to 30 minutes of processed animation per month or 6 hours across the year, and $0.04 per animation second for processing above the fair use policy. New users get 2 minutes free when they sign up.
---
Gling – cut silences and bad takes.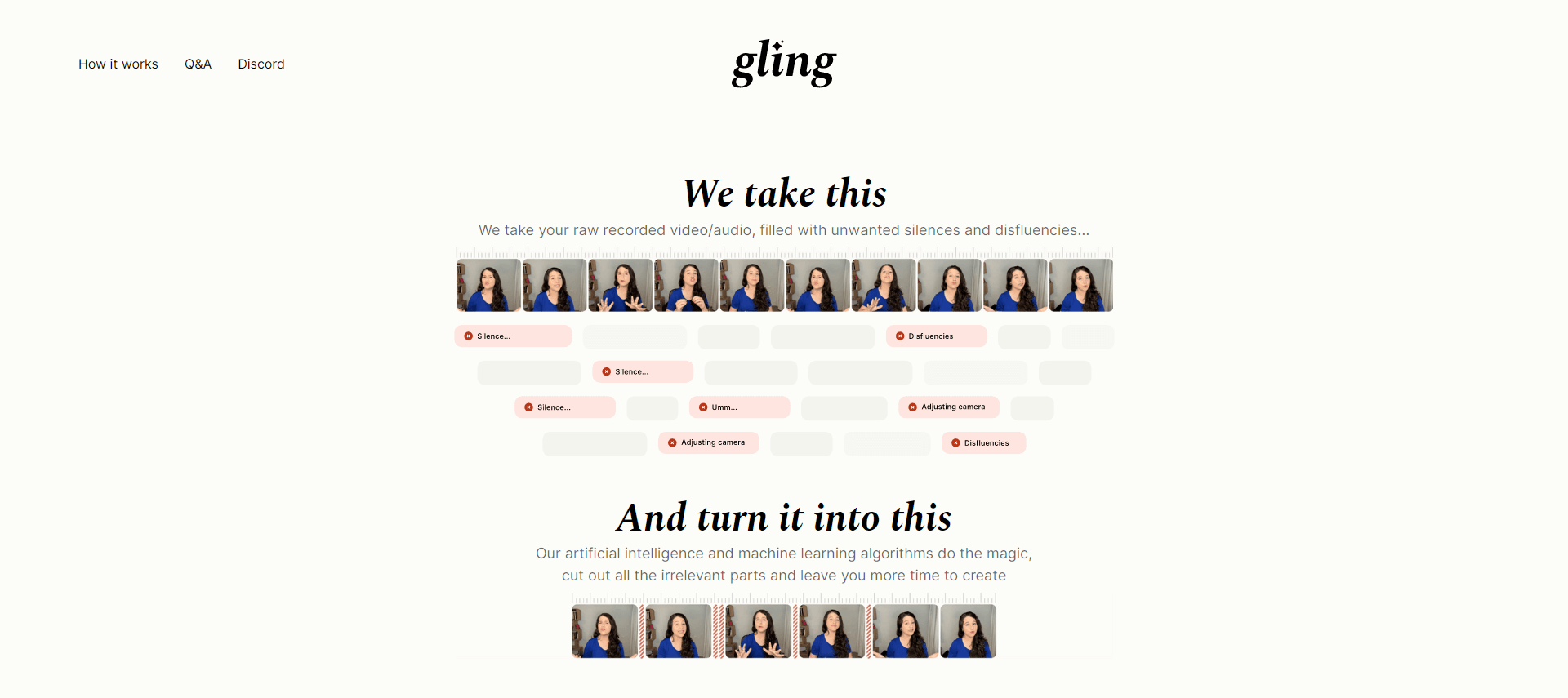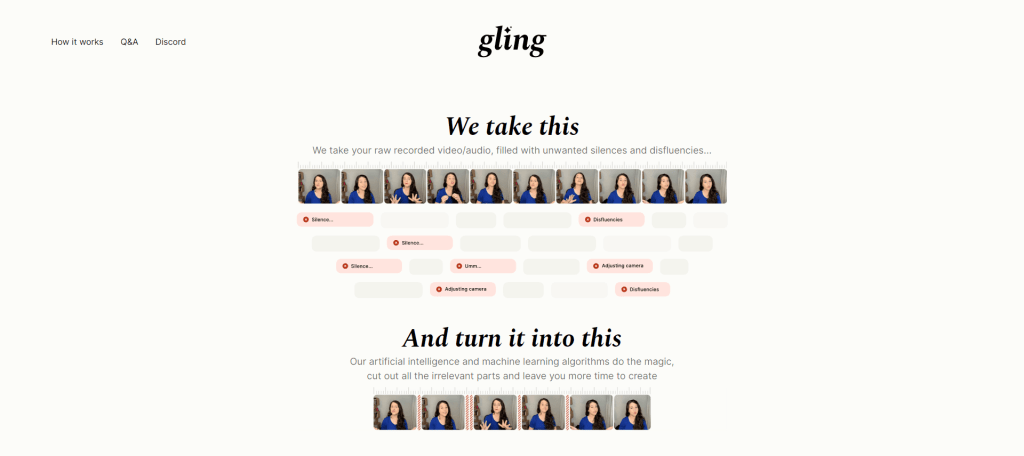 Gling is an AI-powered video editing tool designed specifically for YouTube creators. It takes raw recorded video/audio and automatically removes unwanted silences and disfluencies, saving creators time and effort.
The process involves uploading the video file to the desktop app, where Gling transcribes the video, cuts out the irrelevant parts, and exports the final video in various formats such as MP4, MP3, and SRT captions.
Gling currently supports English videos only and can export files compatible with Final Cut Pro, DaVinci Resolve, and Adobe Premiere.
Pricing: Gling offers a free trial for the first video, after which there is a charge of $5 per video.
---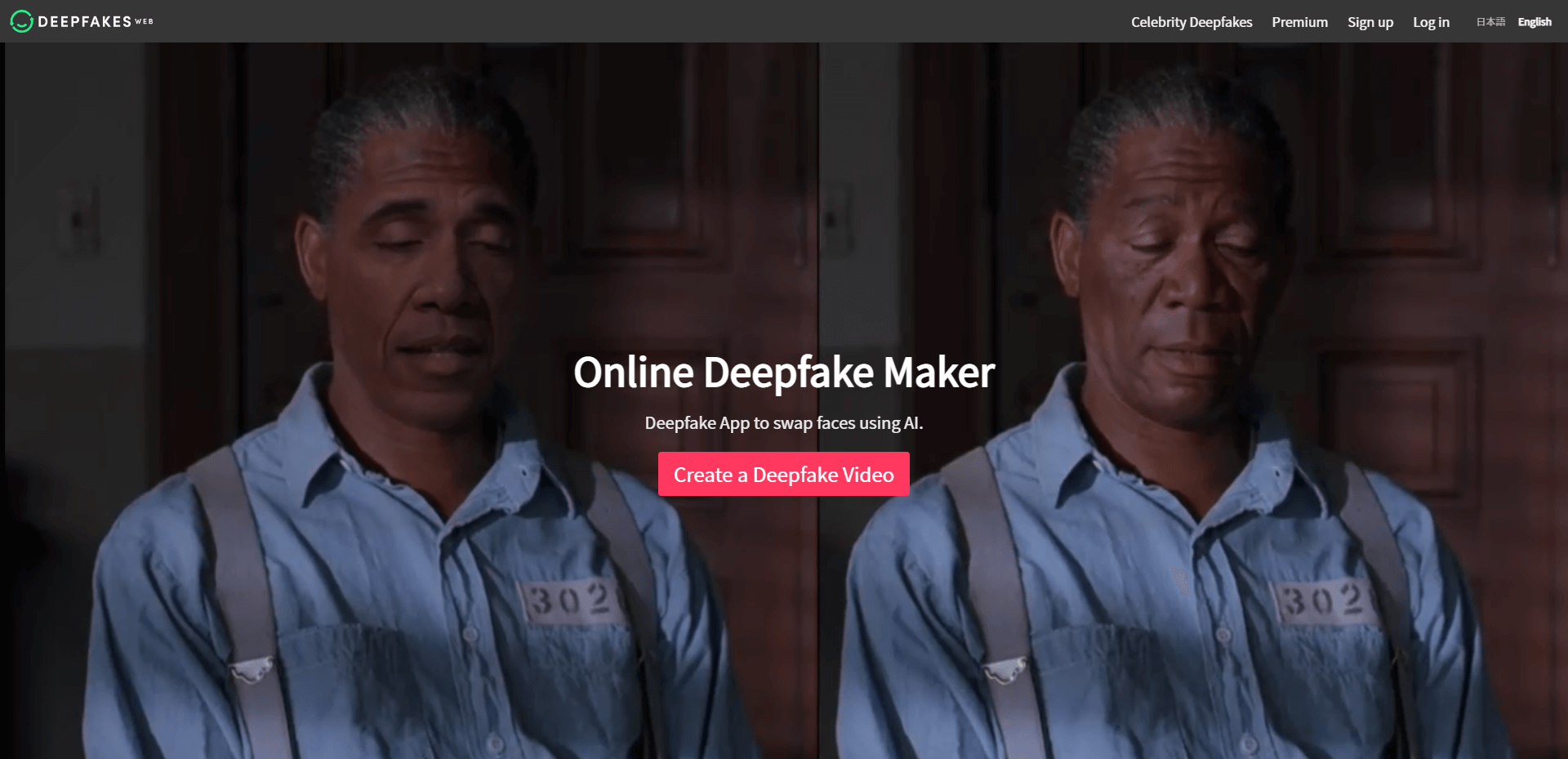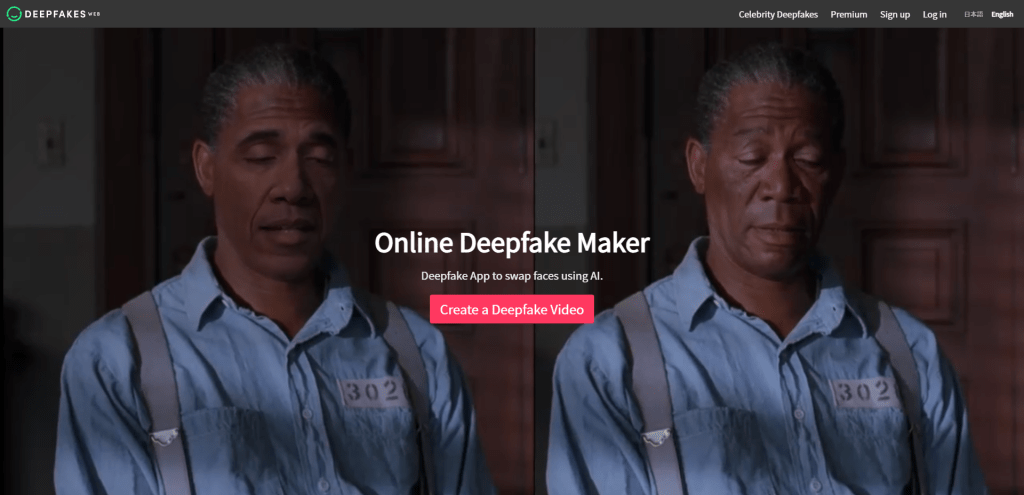 Deepfakes Web is a deepfake maker that uses AI to swap faces in videos. The deepfake app is cloud-based, meaning you can upload videos, and the app will do the rest. The app has a private feature that ensures that only the user has access to their learning data, videos, and images.
You can also reuse your trained model to make additional videos or improve the face-swapping quality of the results without re-training the model.
The app also has responsible deepfake technology features such as visible watermarks and intentionally imperfect design.
On top of that, the app encourages responsible use of the technology and provides a content policy and terms of use for review.
Pricing: The pricing is $3 per hour, with an average cost of $15 for a basic deepfake and $60 for a high-quality deepfake.
---
D-ID – text-to-video digital avatars.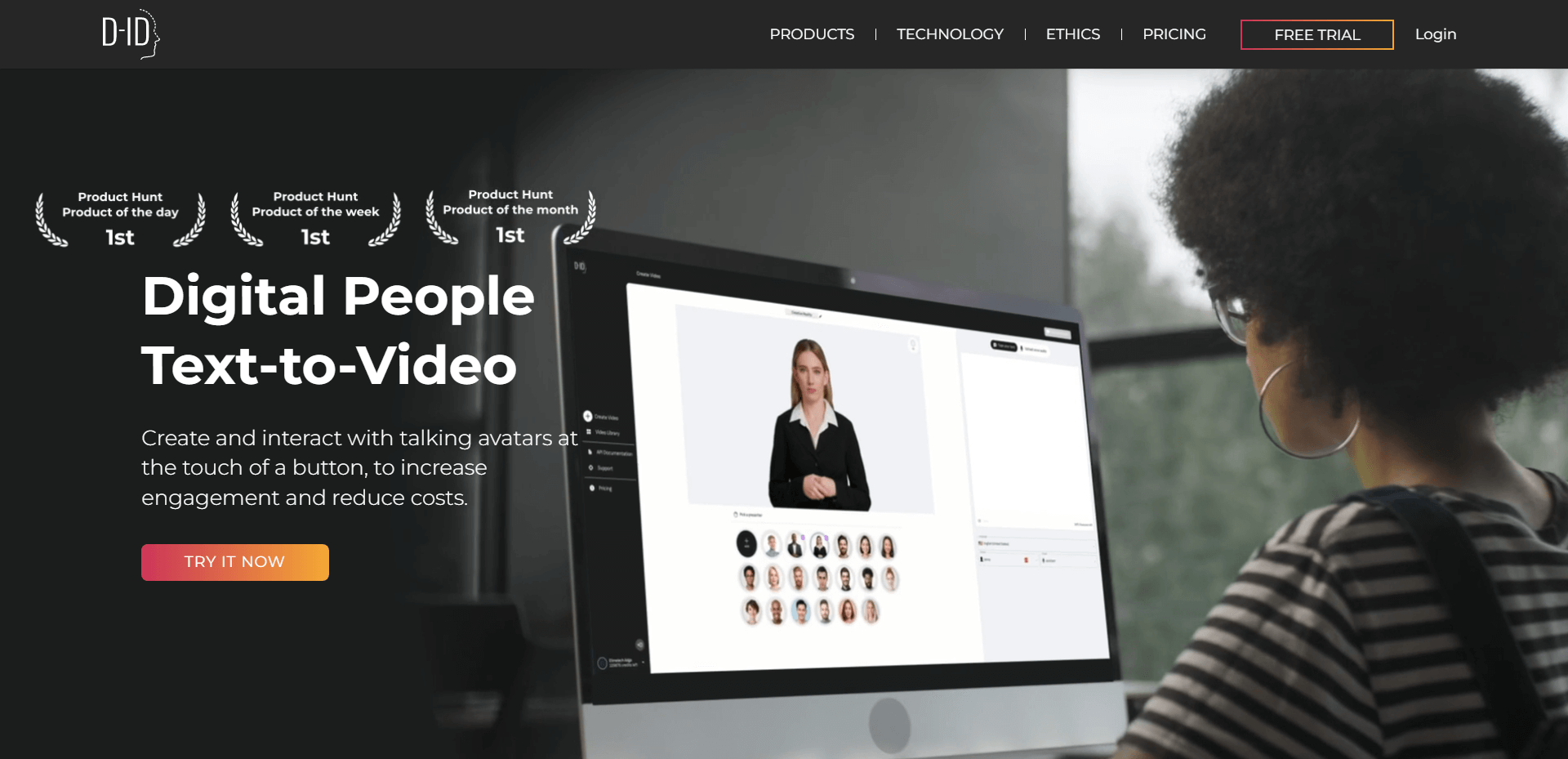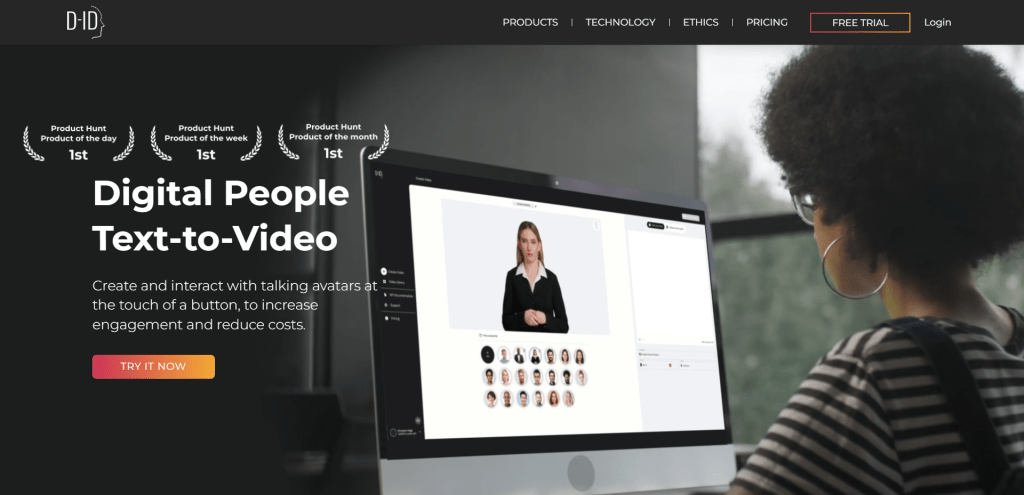 D-ID offers a range of digital people and talking avatar solutions using generative AI technology, including text-to-video and conversational AI experiences. The Creative Reality Studio enables you to create personalized videos with talking avatars using deep-learning face animation technology, GPT text generation, and Stable Diffusion text-to-image capabilities.
The platform allows you to create AI-generated videos quickly and cost-effectively, with the ability to reuse existing faces and scripts. D-ID's API is also available for developers to integrate into their own platforms.
The company emphasizes the responsible use of its technology and encourages its customers to use visible watermarks and acknowledge the use of deepfake technology.
Pricing: There are five pricing plans available. The Trial plan is free for 14 days and offers 5 minutes of video, while the Lite plan costs $5.99/month and offers 10 minutes of video. The plans differ in terms of watermark, presenter options, AI prompt generations, API access, and commercial use.
---
BOOLV – generate brand videos.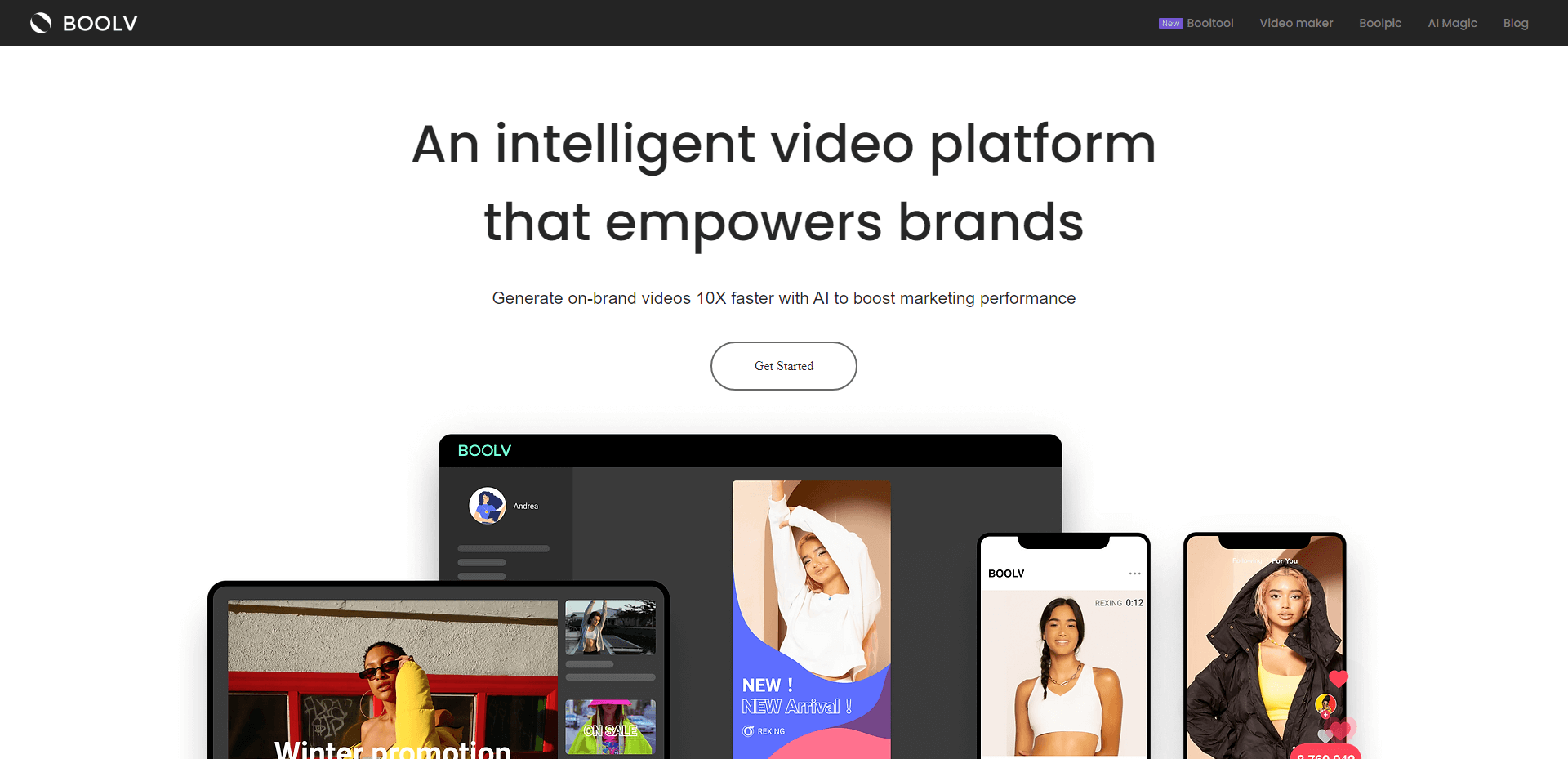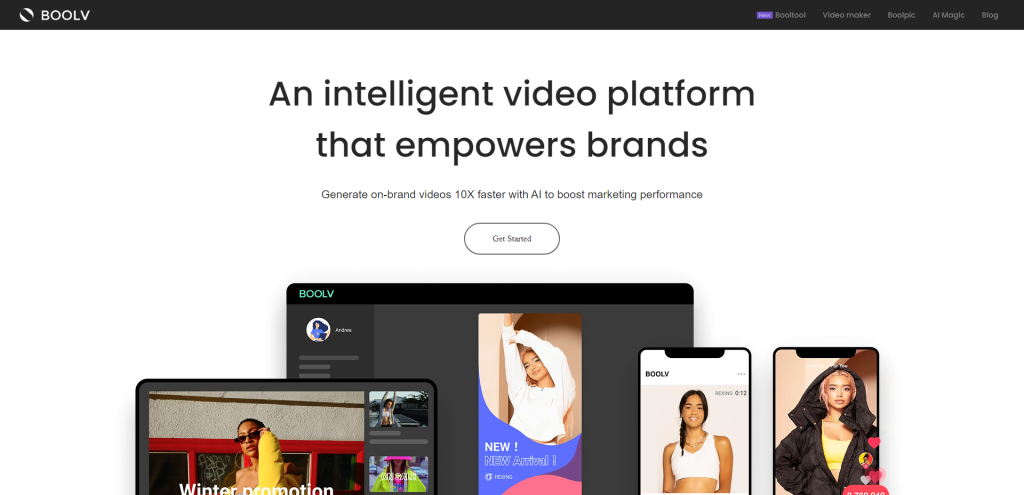 Booltool is an AI-powered video platform that allows brands to generate on-brand videos with just one click. The platform offers an all-in-one solution for video management, storage, and promotion.
By using AI, Booltool helps brands save time and cost by creating persuasive videos that target consumers with higher efficiency.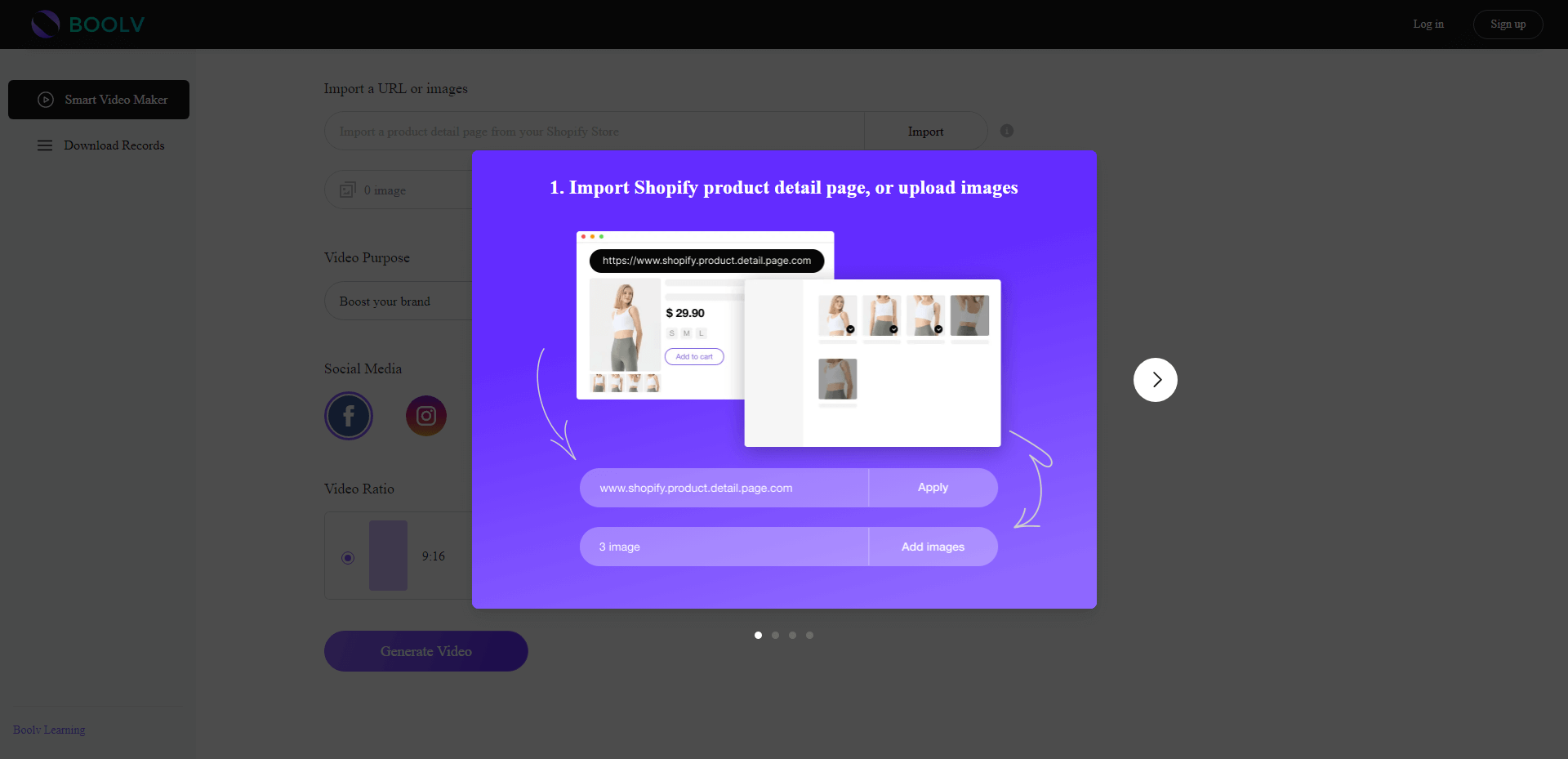 The platform has partnered with several outstanding enterprises to optimize cutting-edge algorithms and implement related commercial applications such as virtual dress-up and 3D scene reproduction.
Pricing: They offer a free account with 5 free downloads and unlimited video generation. They have three subscription plans, starting from $29/month to $99/month, with different download limits.
---
Summary
As we wrap up this discussion on AI tools for creating videos, it's clear that the future is exciting for content creators. With the latest advancements in AI technology, it's now easier than ever to generate on-brand videos at scale, reduce production costs, and improve marketing performance.
From text-to-video and talking avatars to AI-generated product videos and automatic video editing, the possibilities are endless.
As AI continues to revolutionize the way we create and consume video content, we can only imagine the new creative frontiers that will open up for us.
So, if you're a content creator looking to elevate your video marketing game, there's no better time to harness the power of AI and explore the possibilities.