What is Figma and what is it for?
Figma is a cutting-edge design tool that enables teams to collaborate on projects with ease, in real-time. Launched in 2016, it is a cloud-based vector graphics editor and prototyping tool…

[inertia_section]
Figma is a cutting-edge design tool that enables teams to collaborate on projects with ease, in real-time. Launched in 2016, it is a cloud-based vector graphics editor and prototyping tool that allows users to design, prototype, and iterate on digital projects.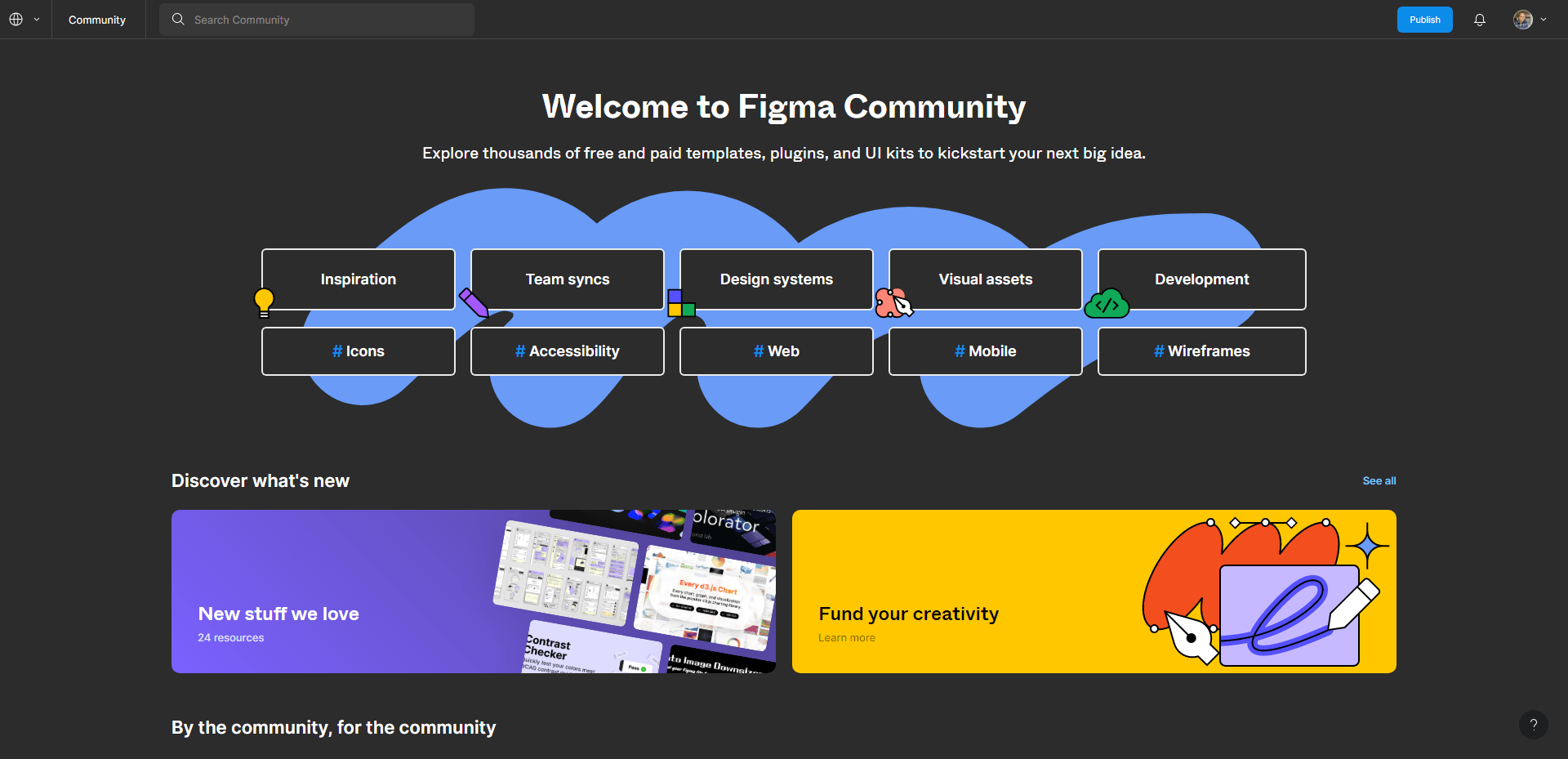 It is the first design tool to be entirely browser-based, making it accessible from any device with an internet connection. This innovative approach has transformed the design landscape, streamlining workflows and fostering better communication between team members.
What is Figma used for?
Figma is used for a wide range of design projects, including user interface (UI) design, user experience (UX) design, wireframing, prototyping, and more. Its versatility has made it popular among professionals and beginners alike. Some common use cases include:
Designing websites and apps: With Figma, designers can create beautiful, responsive interfaces for websites and mobile applications. Its robust set of tools makes it easy to design and iterate on concepts quickly and efficiently.
Wireframing: Figma's intuitive interface allows users to create detailed wireframes for web pages, mobile applications, and other digital products. This helps designers communicate their ideas and visualize the structure of a project before diving into the nitty-gritty of design.
Prototyping: Figma's built-in prototyping features allow designers to create fully functional prototypes of their designs, complete with animations and interactions. This helps teams test and validate their ideas before investing time and resources into development.
Collaboration and communication: Figma's real-time collaboration capabilities enable teams to work together seamlessly on projects, regardless of their location. Designers can easily share their work with clients and stakeholders, gather feedback, and iterate on designs quickly and effectively.
Design systems: Figma makes it simple to create and manage design systems, ensuring consistency across all projects. Users can define and maintain a library of reusable components, styles, and layouts that can be easily accessed and updated by the entire team.
Handoff to developers: Figma streamlines the handoff process between designers and developers, providing all the necessary specifications, assets, and code snippets required for implementation. This reduces miscommunication and speeds up the development process.
Why is Figma a game-changer?
Figma has revolutionized the design industry with its cloud-based, collaborative approach. Here are some key reasons why it's a game-changer:
Platform-agnostic: Figma is available on any platform with a web browser, making it accessible to everyone, regardless of their operating system. This eliminates the need for platform-specific design tools and makes it easy to switch between devices.
Real-time collaboration: Figma enables multiple users to work on the same design file simultaneously, fostering better communication and collaboration. This eliminates the need for version control and makes it easier for teams to iterate on designs quickly.
Auto-saving and version history: Figma automatically saves your work as you design, ensuring that you never lose progress. Additionally, its version history feature allows users to easily track changes and revert to previous iterations if necessary.
User-friendly interface: Figma's clean, intuitive interface makes it easy for users of all skill levels to get started with the tool. Its robust set of features is balanced with a simple, user-friendly design that makes learning the ropes a breeze.
Plugins and integrations: Figma boasts a thriving ecosystem of plugins and integrations, enabling users to extend the platform's capabilities and streamline their workflows. From icon libraries to advanced prototyping tools, there's a plugin for almost every design need.
Affordable pricing: Figma offers a variety of pricing plans to suit different needs and budgets. From a free tier for individual designers to enterprise plans for large organizations, Figma makes it easy for anyone to access its powerful features.
Strong community support: Figma's passionate user base has led to the creation of a vast library of resources, including tutorials, templates, and articles. This makes it easy for new users to learn the ins and outs of the tool and find inspiration for their projects.
In conclusion
Figma has taken the design world by storm, offering a powerful, cloud-based solution for collaboration and real-time editing. Its innovative features and user-friendly interface make it an invaluable tool for designers, developers, and creatives from all walks of life. If you're looking to streamline your design process, improve communication, and foster collaboration within your team, Figma is definitely worth considering.
Resources
---