As a small business owner, keeping track of expenses can be a daunting task. It's essential to have a reliable expense tracking tool to help you streamline the process and save time. In this guide, we've rounded up the best small business expense tracking tools to help you choose the right one for your business.
We'll take a deep dive into each tool's features, pros, and cons to give you an informed decision on what will work best for your needs. From Expensify to QuickBooks, Shoeboxed, and Wave, we've got you covered.
So, whether you're a freelancer or running a small business with employees, read on to find out more about these excellent expense tracking tools that will make your life easier.
---
Expensify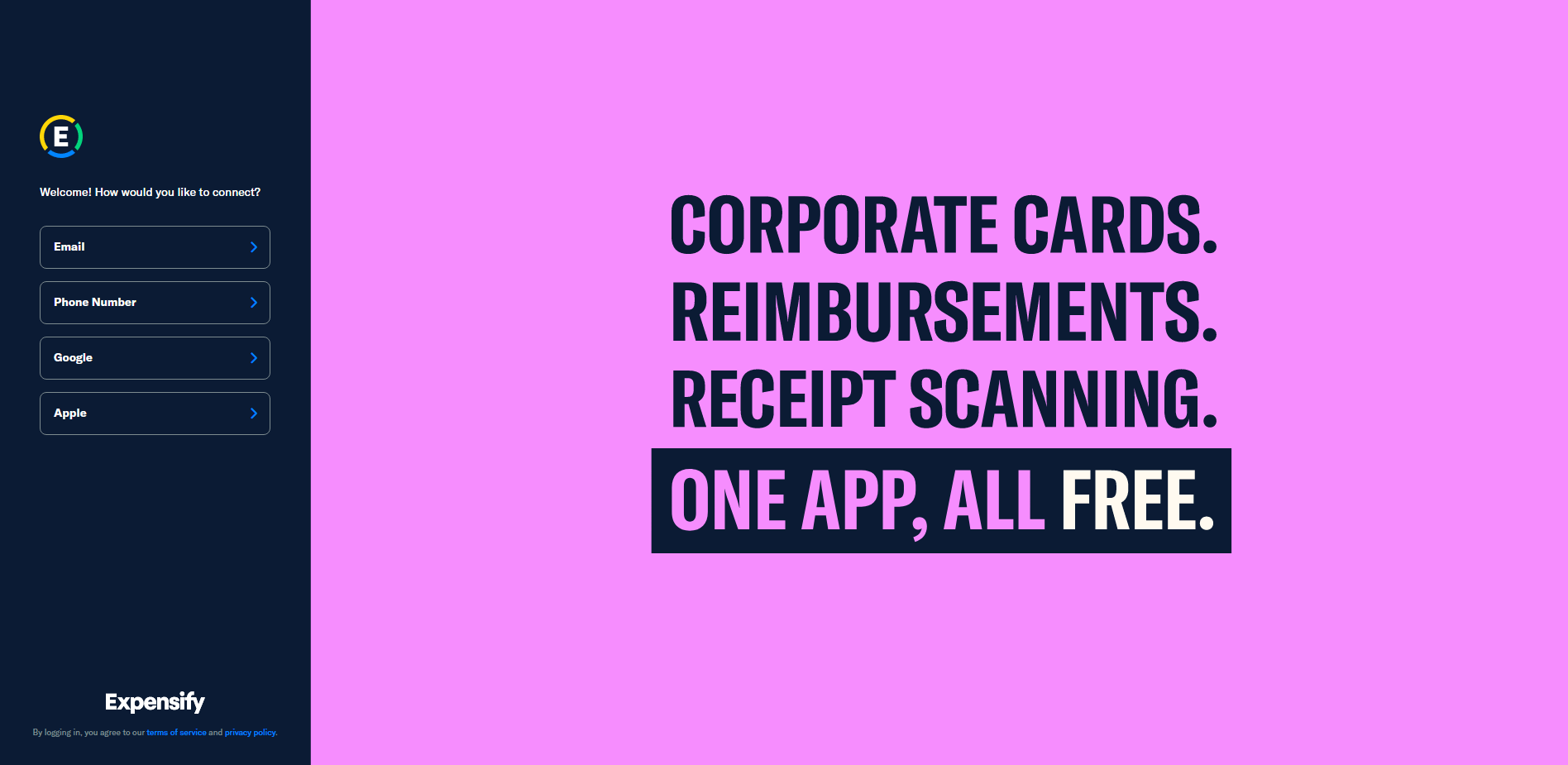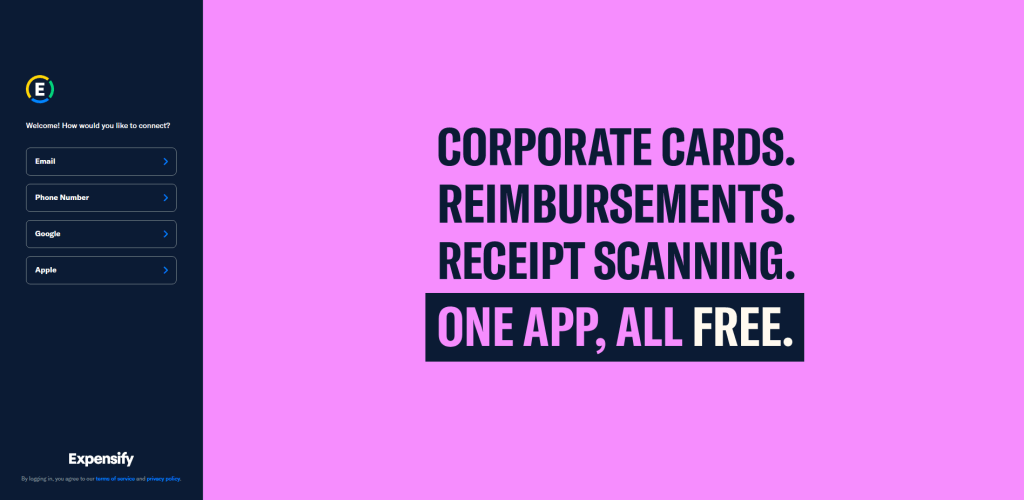 As a seasoned professional, I've had my fair share of experience with expense management platforms. One such platform that has made a significant impact on my daily work life is Expensify. In this review, I'll dive into the various aspects of this platform, highlighting its strengths and areas for improvement, all while keeping the conversation flowing smoothly.
Ease of Use and Interface
The moment you log into Expensify, you'll be greeted with a clean, intuitive interface that makes navigating the platform a breeze. The dashboard is well-organized, with clearly labeled sections, making it simple to locate the functions you need. Whether you're a seasoned user or new to the platform, Expensify's user-friendly design ensures a quick learning curve.
Expense Capture and Tracking
One of the standout features of Expensify is its robust expense capturing and tracking capabilities. Its SmartScan technology allows you to snap a photo of a receipt, which is then automatically processed and added to your expense report. This saves valuable time and eliminates the need for manual data entry.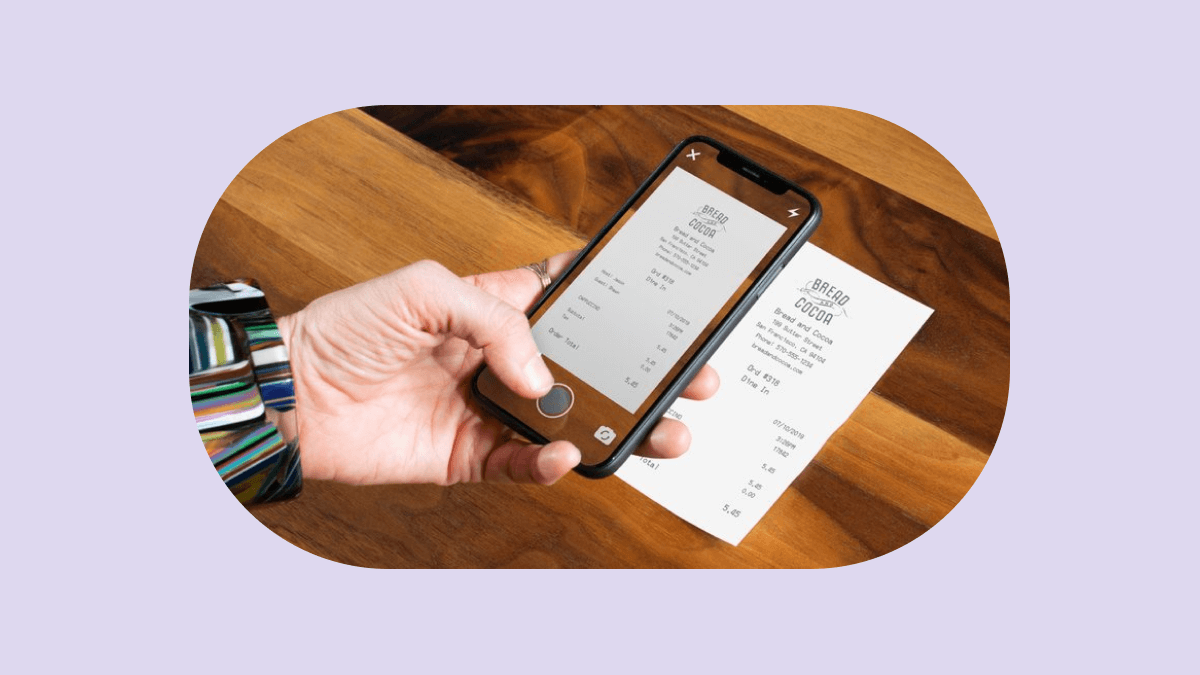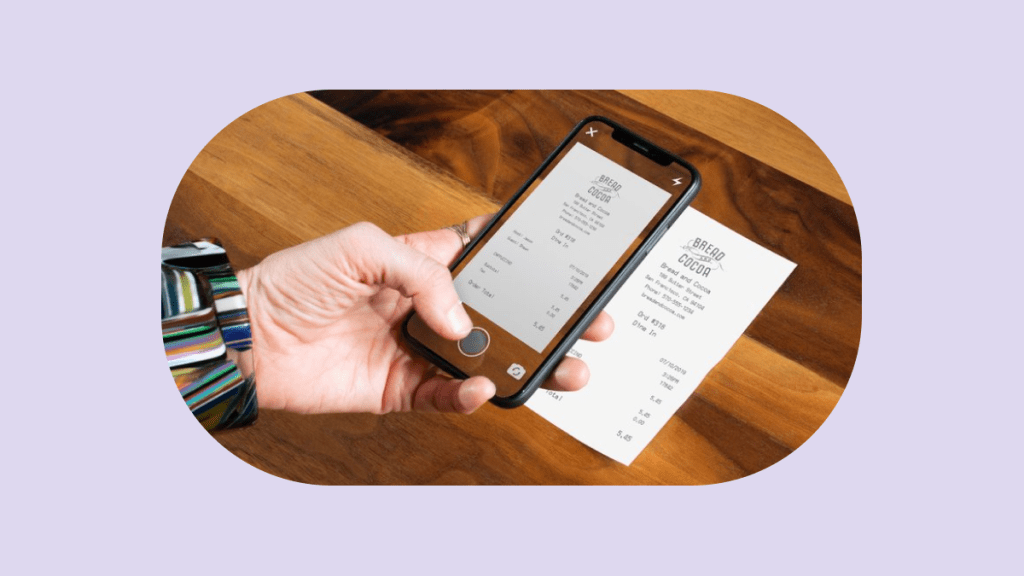 Expensify also offers seamless integration with credit cards and bank accounts, enabling automatic import of transactions. With real-time expense tracking, you can easily stay on top of your spending and ensure accurate reimbursement.
Mobile App Experience
The Expensify mobile app is a game-changer for busy professionals constantly on the go. Available for both iOS and Android devices, the app enables you to manage expenses, capture receipts, and submit reports with ease. The mobile app experience is on par with the web platform, providing a seamless transition between devices.
Approval Workflow and Policy Compliance
Expensify simplifies the expense approval process by offering customizable approval workflows. This allows managers to efficiently review and approve expenses while ensuring adherence to company policies. The platform also offers automated policy compliance checks, making it simple for employees to follow guidelines and avoid potential issues.
---
QuickBooks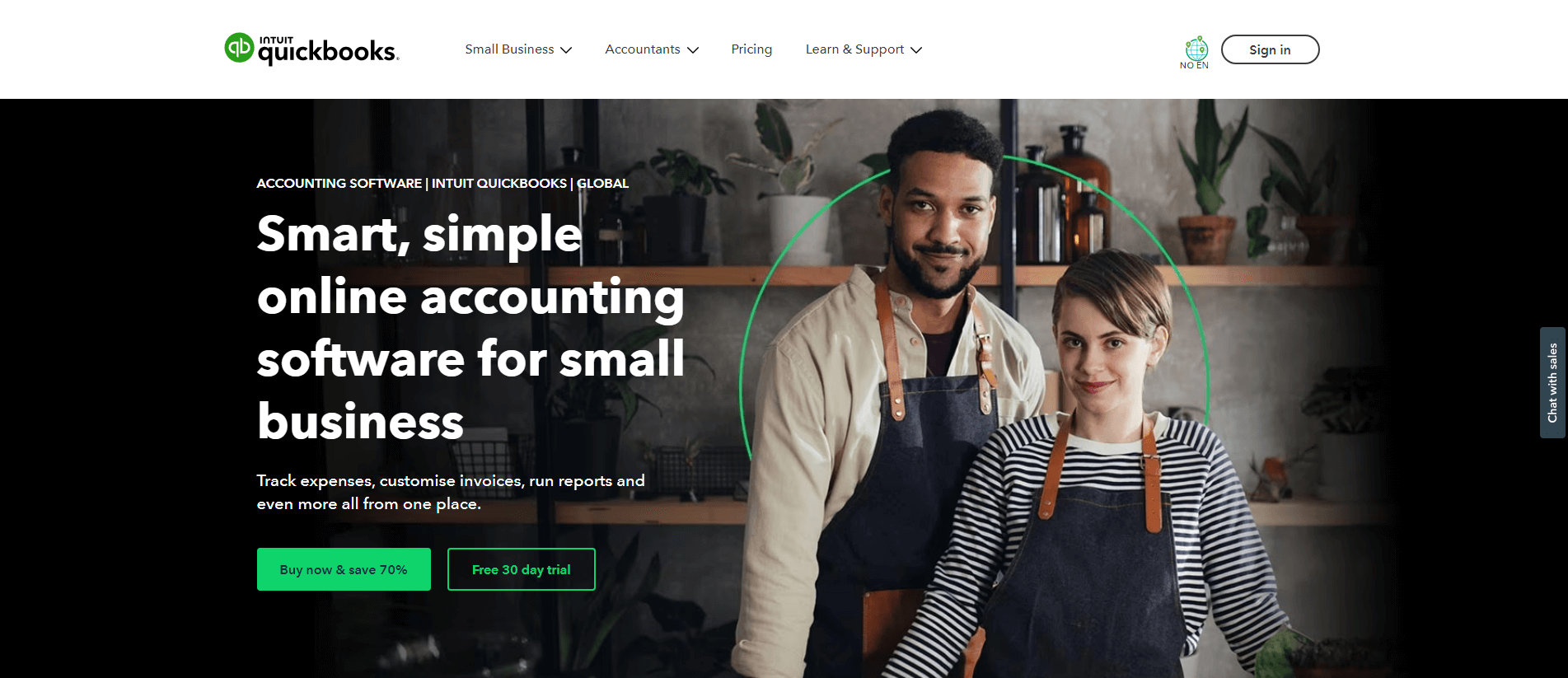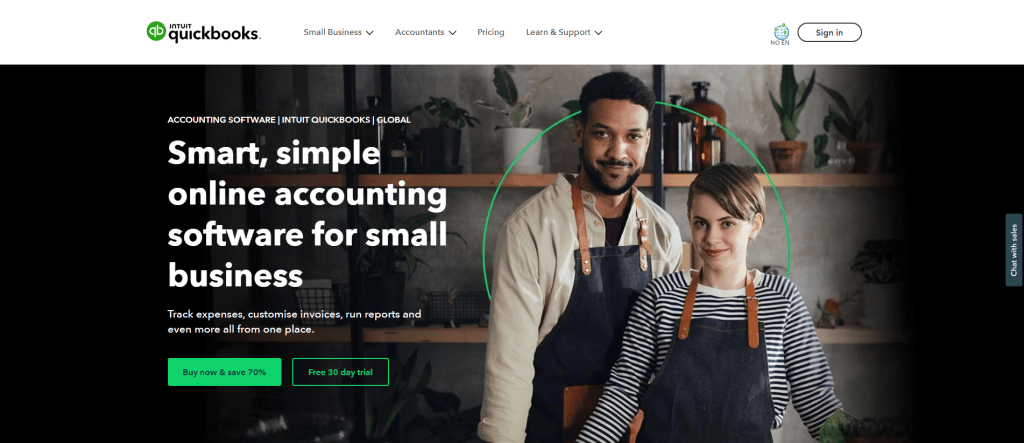 QuickBooks is a cloud-based accounting software that helps small businesses manage their finances. It offers a range of features that include expense tracking, invoicing, payroll processing, and financial reporting. QuickBooks is designed to be user-friendly and can be used by people without any accounting background.
Features of QuickBooks
QuickBooks is one of the most popular small business expense tracking tools available today, and with good reason. Here are some of its key features:
Automated Bookkeeping – One of the standout features of QuickBooks is its ability to automate many bookkeeping tasks. For example, it can automatically categorize your expenses, reconcile your bank accounts, and generate financial reports.
Invoice Management – QuickBooks also makes it easy for you to manage your invoices. You can create and send professional-looking invoices directly from the platform, and track their status to ensure timely payment.
Payroll Management – If you have employees, QuickBooks simplifies payroll management with features like automatic tax calculations and direct deposit.
Integrations – QuickBooks integrates with a wide range of third-party tools, including payment processors like PayPal and Stripe, as well as e-commerce platforms like Shopify.
Mobile App – With the QuickBooks mobile app, you can easily track expenses on-the-go by snapping photos of receipts or connecting your bank account.
QuickBooks has been around for decades and is likely the most well-known accounting software for small businesses. It offers a range of features that can help business owners manage their expenses and bookkeeping more efficiently.
Pros
QuickBooks offers a wide range of features, such as invoicing, payroll management, inventory tracking, and expense management. This makes it an all-in-one solution for small business owners who are looking to streamline their accounting process.
Despite its many features, QuickBooks is relatively easy to use. It has a user-friendly interface that allows even those with little or no accounting experience to navigate the software easily.
With the cloud-based version of QuickBooks, you can access your financial data anywhere you have an internet connection. This can be particularly useful for business owners who are always on the go.
QuickBooks can integrate with many other tools, such as payment processors and e-commerce platforms. This can save you time by automatically syncing your financial data across multiple platforms.
Cons
QuickBooks pricing plans can be relatively expensive compared to other expense tracking tools on the market. However, this cost may be worth it for businesses that need all of its features.
Although QuickBooks is relatively easy to use, it still has a learning curve. Business owners will need to invest time in understanding how to use the software effectively.
Some users have reported limited customer support from QuickBooks when issues arise.
For very small businesses or solopreneurs with simple expenses and basic bookkeeping needs, some of the more affordable alternatives may be a better fit.
In summary, if you're looking for a comprehensive expense tracking tool with a lot of features, QuickBooks is a great option. It offers a range of advantages for business owners who need an all-in-one solution, but it may not be the best fit for every small business.
---
Shoeboxed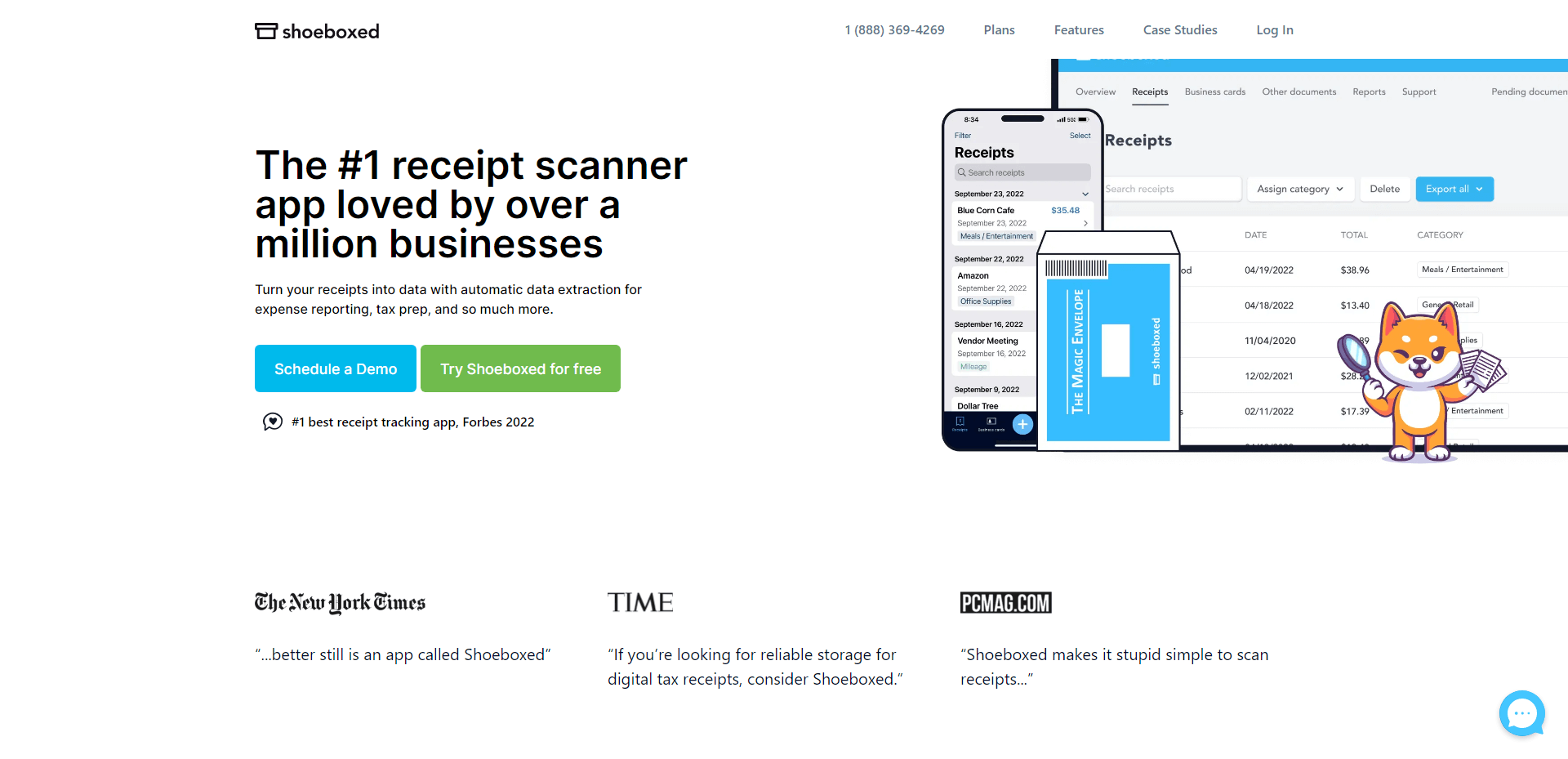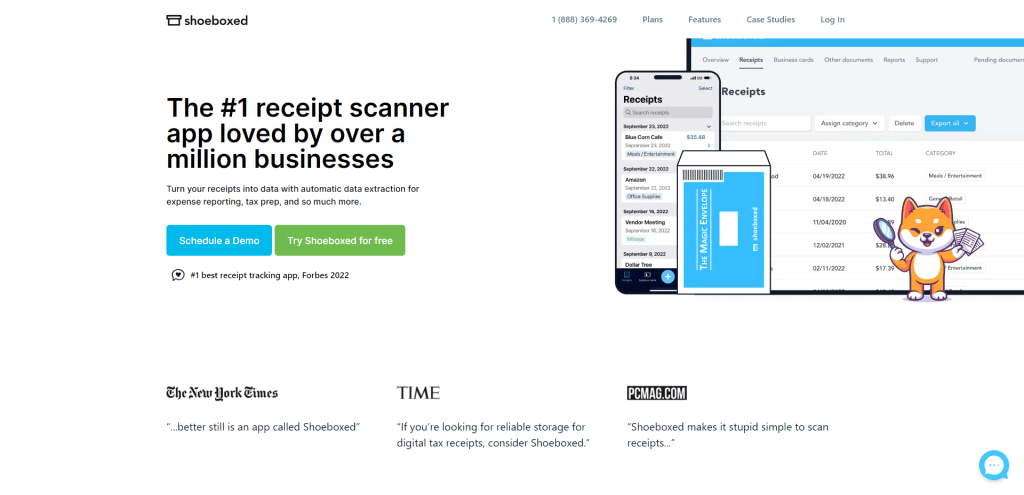 Shoeboxed is an expense tracking tool that helps small business owners and freelancers manage their expenses with ease. It is a cloud-based software that offers an effortless way to track, organize, and store receipts and other expense-related documents.
With Shoeboxed, you can easily capture receipts from various sources such as email, phone, fax, or even physical mail. The software automatically extracts relevant data such as the date, amount, vendor name, and payment method from your receipts.
Features of Shoeboxed
Receipt capture – You can capture receipts from various sources including email, phone, fax, or physical mail.
Automated data extraction – The software automatically extracts important information from your receipts such as the vendor name, amount, date and payment method.
Cloud-based storage – All your financial documents are securely stored in the cloud for easy access from any device.
Integration with accounting software – Shoeboxed integrates with QuickBooks and Xero for streamlined expense management.
Expense reporting – You can easily generate detailed reports for tax filings or reimbursements.
Shoeboxed is a great option for small businesses looking for an easy-to-use expense tracking tool that automates tedious tasks like data entry. Its integration with accounting software makes it a seamless addition to your existing workflow while its cloud-based storage ensures that all your financial documents are safely stored and easily accessible from any device.
Pros
Easy receipt capture from multiple sources
Automated data extraction saves time
Streamlined integration with accounting software
Cloud-based storage allows for easy access from any device
Detailed expense reporting for tax filings or reimbursements
Cons
Limited customization options compared to other tools
Pricing plans may not be suitable for all small businesses
While it may not have as many features or integrations as some other tools on this list, it's still a solid choice if you're primarily looking for receipt management and accurate expense tracking.
---
Wave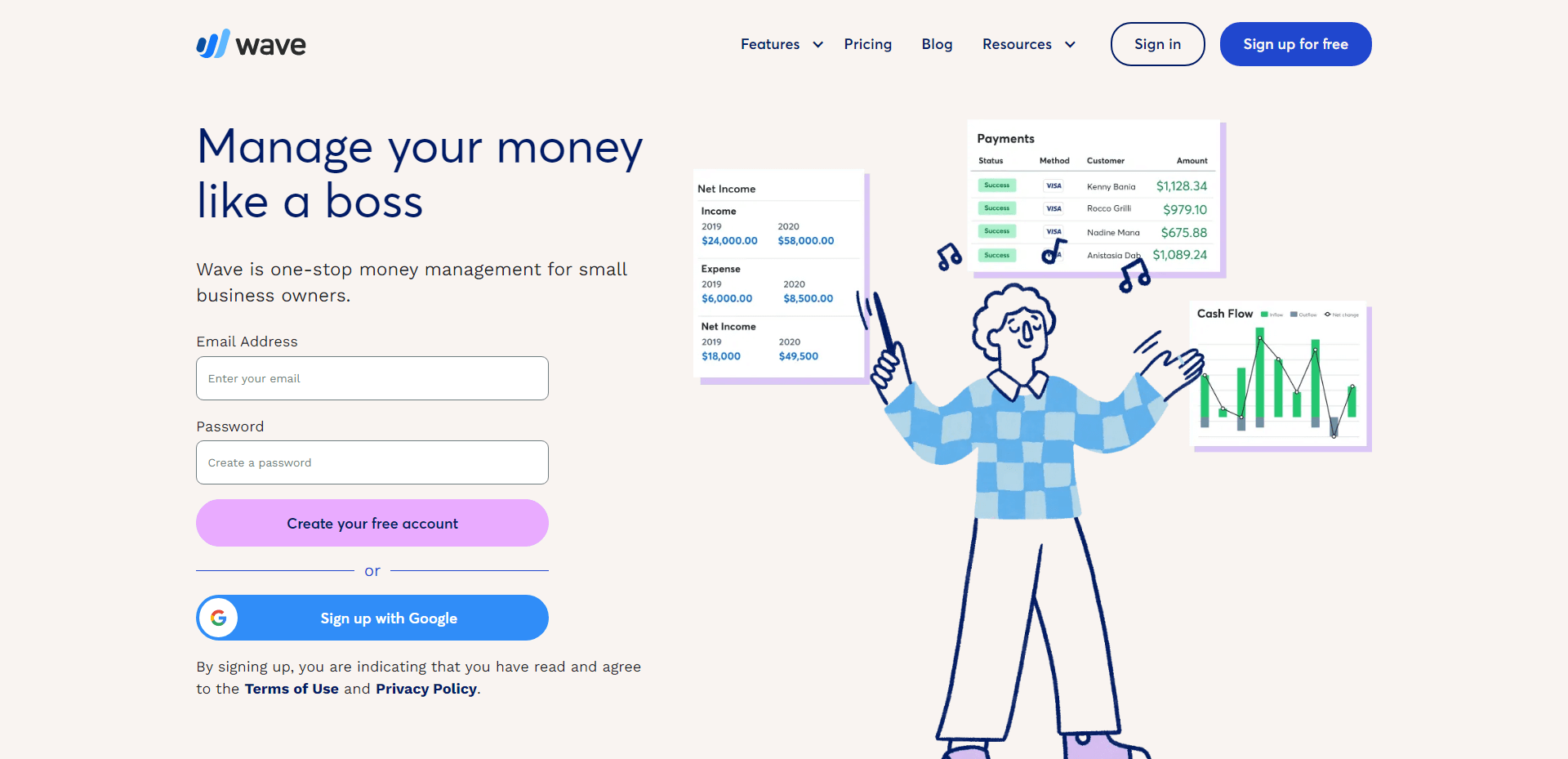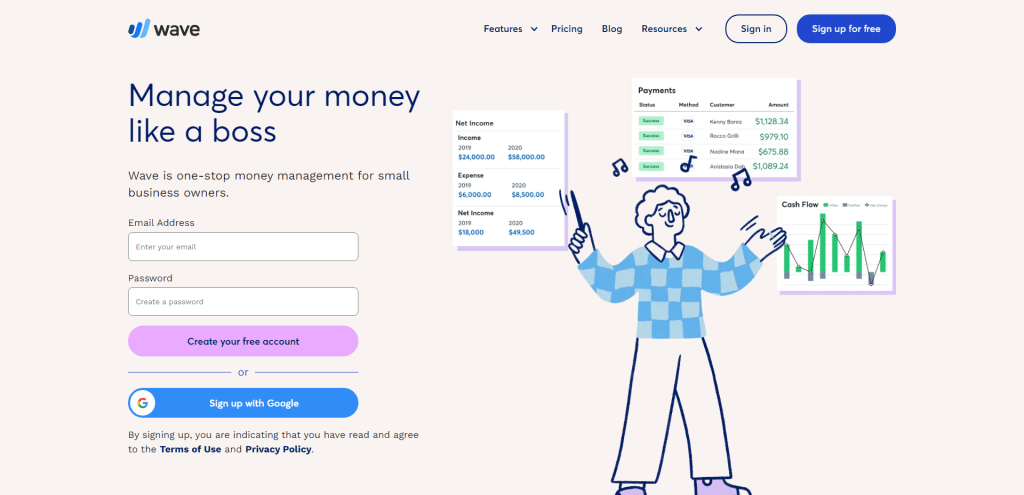 Wave is an easy-to-use and free accounting software that is designed for small businesses. It provides a simple platform to track your expenses, generate invoices, and manage your finances all in one place.
With Wave, you can connect your bank accounts and credit cards to automatically track your expenses. You can also manually enter expenses through the Wave app. This helps you stay on top of your spending so you don't overspend or miss any important transactions.
The software also offers invoicing features that allow users to create professional invoices quickly and easily. You can customize invoices with your company logo, payment terms, and other details. When clients pay invoices online via credit card or bank transfer, the payment is immediately recorded in the software.
One of the best things about Wave is that it's completely free to use. There are no hidden fees or charges for using any of its features. Additionally, Wave has mobile apps that are available on both Android and iOS devices, making it easy to manage your finances on-the-go.
Features of Wave
Invoicing – Wave allows you to create professional-looking invoices quickly and easily. You can customize your invoices, send them to customers via email, track when they've been viewed and paid, and even set up automatic payment reminders for overdue invoices.
Accounting – With Wave's accounting tools, you can track your income and expenses, view your profit and loss statements, and generate financial reports with just a few clicks. It also integrates with your bank account to automatically import transactions.
Receipt scanning – Wave's receipt scanning feature makes it easy to keep track of your expenses on-the-go. Simply snap a photo of your receipts using the mobile app or upload them from your computer, and Wave will automatically extract the information.
Payroll – For small businesses with employees, Wave offers an affordable payroll solution that includes direct deposit, tax calculations, and filing services.
Integration – Wave integrates seamlessly with other popular business tools like PayPal, Etsy, and Shopify to streamline your workflow.
Overall, Wave is a great option for small businesses that are just starting out and want a free and easy-to-use expense tracking solution. However, if your business needs more advanced features or integrations, Wave may not be the best option.
Summary
In this article, we've discussed some of the best small business expense tracking tools available in the market. We started with an introduction to the importance of tracking expenses and then moved on to discussing Expensify, QuickBooks, Shoeboxed, and Wave in detail.
Expensify is a great option for those who want a comprehensive expense tracking tool that offers features like receipt scanning and automatic categorization. QuickBooks is another popular choice that works well for businesses that need a full-fledged accounting software. Shoeboxed specializes in organizing receipts and Wave offers a free accounting software with integrated expense tracking.
Each of these tools has its own set of strengths and weaknesses, so it's important to choose one based on your specific business needs. Overall, by using any of these tools, you can simplify your expense tracking process, save time and money, and ensure accurate financial records for your business.
So why wait? Choose the best tool for your business today and start managing your expenses like a pro!