Writing about WordPress is part of my content strategy for this blog. I do both reviews for plugins and themes and tutorials on specific issues. And one thing that I'm always mindful of is the ability to try out a particular plugin or theme in real-time. To do this, I would either spin up a local development environment with Docker or use an external staging site. Until now.
TasteWP is a relatively new service that provides free WordPress hosting. Though, not exactly in the most literal sense of the phrase. Instead, TasteWP offers free hosting to test and try out a particular plugin or theme found in the public WordPress.org database.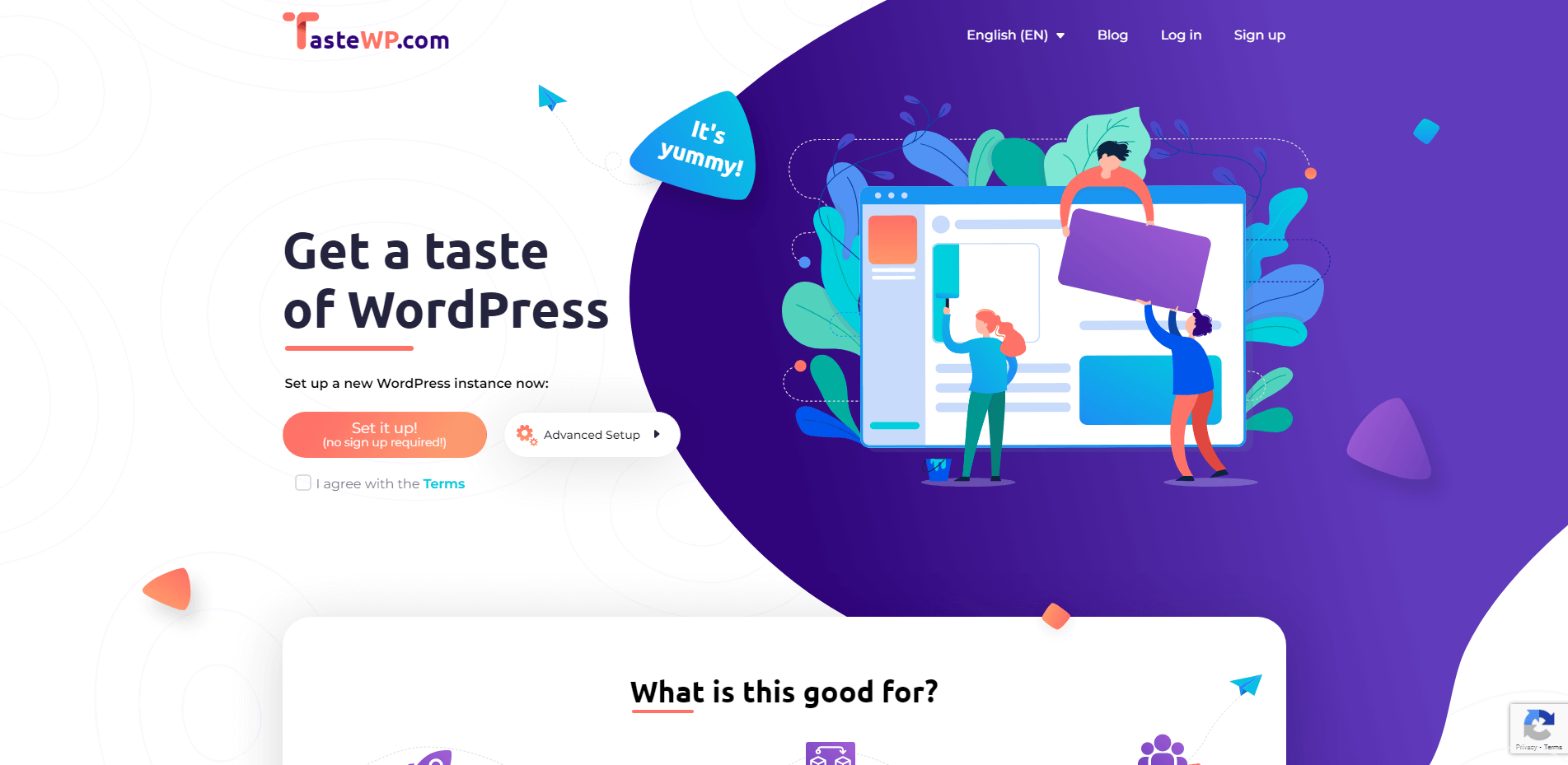 This approach is also known as spinning up a sandboxing site. If you go to the TasteWP homepage, you can instantly create a new WordPress instance with default settings, or use the Advanced Setup to further customize your instance.
Once you agree to the Terms and click "Set it up!" – you'll have your instance prepared and the instance details provided. You can start using the testing site immediately.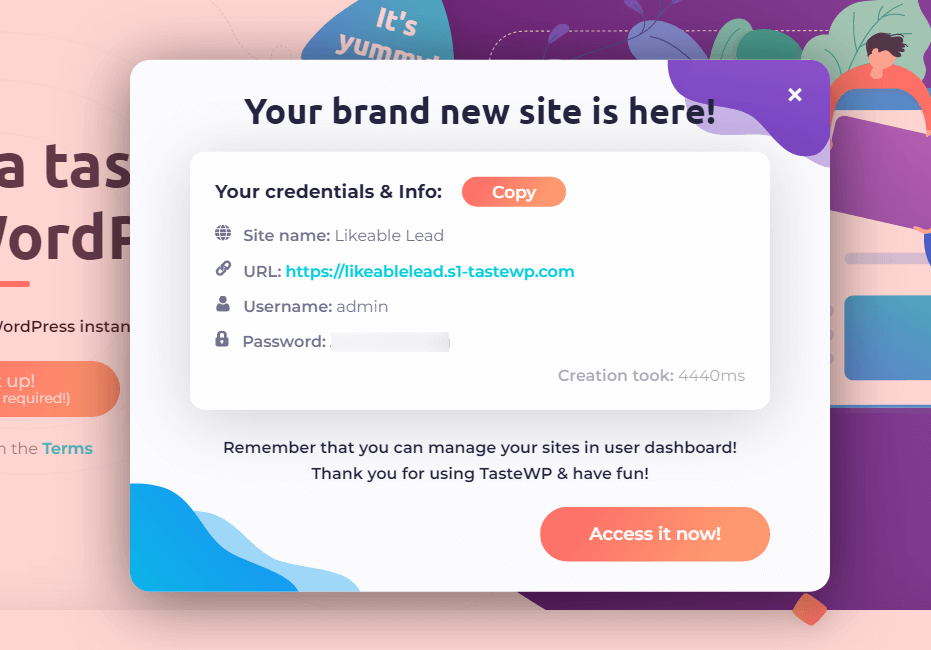 The default configuration will use the latest WordPress version and give you full access to managing the sandbox site. This includes the ability to upload media, manage posts and pages, but most importantly – the ability to try out plugins and themes.
Your new staging site will be available for up to 48 hours. At the end of that timeframe, the site will be automatically deleted. So, it's not recommended to use this service for anything more than testing and experimentation purposes. That said, 48 hours is plenty if your goal is to try out various plugins and themes that you plan to include as part of your upcoming content.
Giving your readers an instant preview of plugins and themes
So, one of the things you can do with this service is to create live links to specific plugins and themes that you mention in your articles or review pieces. Let's say that a reader lands on my article about push notification plugins. It's one thing to review each plugin in the first person, but it's more useful to provide an actual link that can create a live demo site for that specific plugin.
To do this, you need to use the following links.
For WordPress Plugins:
https://tastewp.com/new/?pre-installed-plugin-slug=izooto-web-push
For WordPress Themes:
https://tastewp.com/new/?pre-installed-theme-slug=tove
If you open these links – TasteWP will generate a new testing site with the said theme or plugin already pre-installed. So, the only thing you have to do is specify the appropriate slug as found in the permalinks of all publicly available WordPress plugins or themes.
Limitations and a closing statement
At this time, TasteWP offers up to 2 unique instances per IP address. And up to 6 unique instances if you're a registered user. As far as I can tell, the team behind this service is still working on ironing out the approachability of their service. But honestly, being able to spin up a sandbox server this easily and for free is already plenty in the context we discussed.
Personally, if I'm working on a big project – I probably still prefer a local dev environment, since I don't need to worry that it will expire. But for review purposes or practical testing – TasteWP is exactly the type of service to use for saving time but also boosting productivity.