Google SafeSearch is a feature offered by Google that helps to filter out explicit or inappropriate content in search results. It was created to provide a safer online experience for users, particularly children, and teens, by blocking or filtering potentially offensive or harmful content from appearing in search results.
With that in mind, you may be wondering how to enable this feature (or perhaps how to disable it), so this article will take you through the process step by step.
Google SafeSearch: Who is it for, and how does it work?
SafeSearch uses algorithms to automatically identify and flag adult content, such as sexual content, graphic violence, and hate speech. The results are then filtered based on the user's SafeSearch setting, which can be set to "Strict," "Moderate," or "Off." With Strict filtering, the most explicit content is blocked, while Moderate filtering still allows some adult content to appear in search results.
With SafeSearch turned off, no filtering is applied, and all search results, including explicit content, will be shown.
Google created SafeSearch in response to concerns about the availability of explicit and harmful content online and to help provide a safer online environment for users. The feature is an important tool for parents and guardians who want to control the types of content their children can access while using the internet.
Important: This feature does not guarantee a 100% success rate, and Google itself has said that there might be cases where it fails to sanitize sensitive search results properly!
---
How to: Enable or Disable the Google SafeSearch Feature
This feature is available to all Google users, so having a Google account is not necessary. The first thing you'll want to do is navigate to the Google homepage: https://google.com/
The next step is to find the Settings panel, which is located at the bottom-right corner.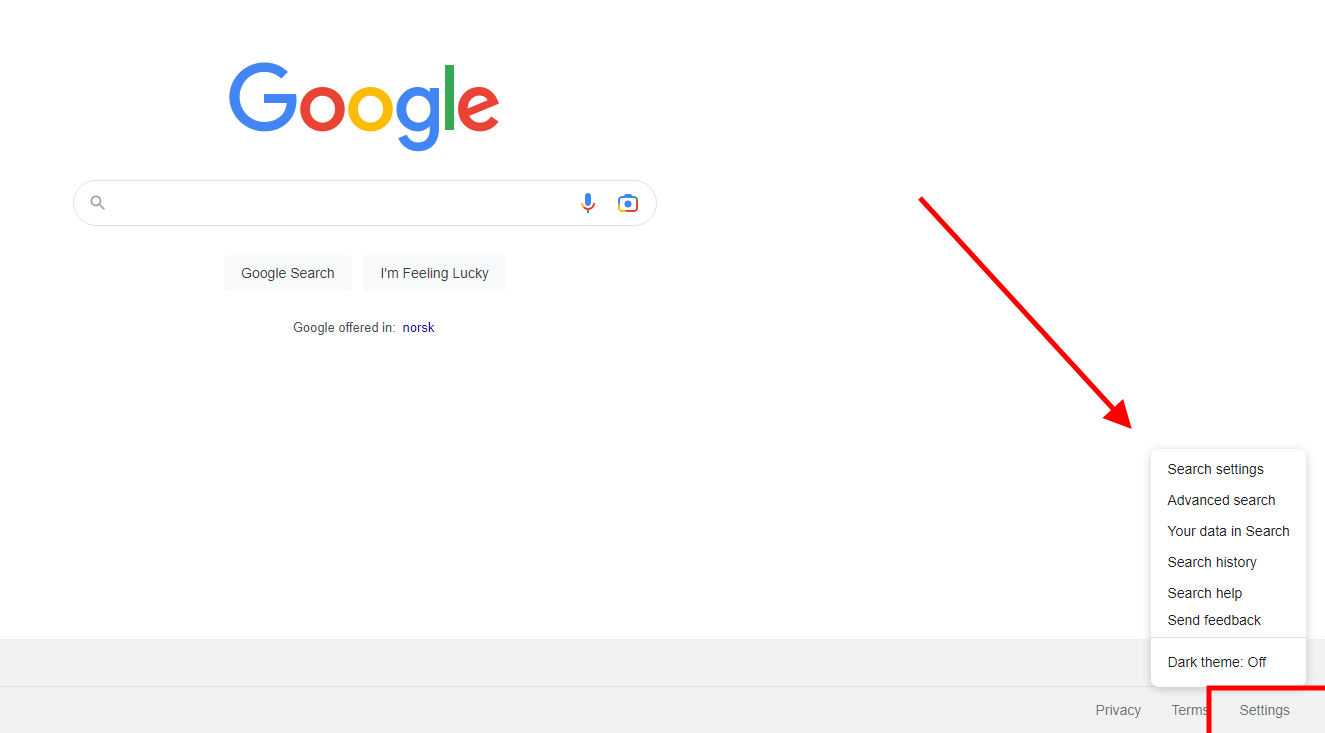 Click on the Search settings option, and you'll be taken to this page: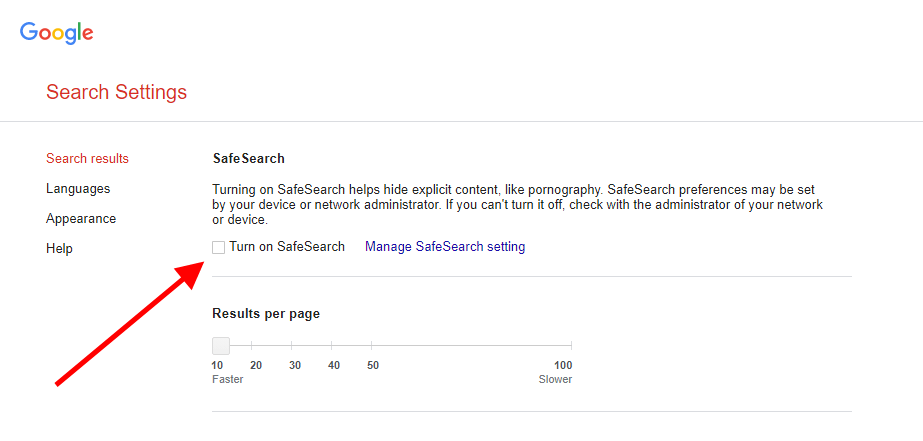 And that's it.
Some things worth remembering about this feature:
If you're logged in to your Google Account, enabling SafeSearch will apply the feature to all the devices associated with the account.
If you're not logged in, this feature will disable itself whenever you clear your cookies.
You can use the Google Family Link feature to prevent your children from accessing this feature (disabling it). Only the person (you, as the parent, for example) who created the Family Link can change it.
Happy (and safe!) browsing.