Are you tired of spending hours editing your images manually? Or do you wish you could create stunning photos without a professional camera and expensive equipment? Well, you're in luck because AI-powered tools for photo and image editing have come to the rescue!
With the latest advancements in artificial intelligence, these tools can help you achieve professional-level results with just a few clicks. Whether you want to remove the background from your images, upscale your photos without losing quality, or create stunning product photos, AI tools can make your editing process faster, easier, and more effective.
Let's check out the currently most popular tools in this category.
---
Topaz – enhance image quality with AI.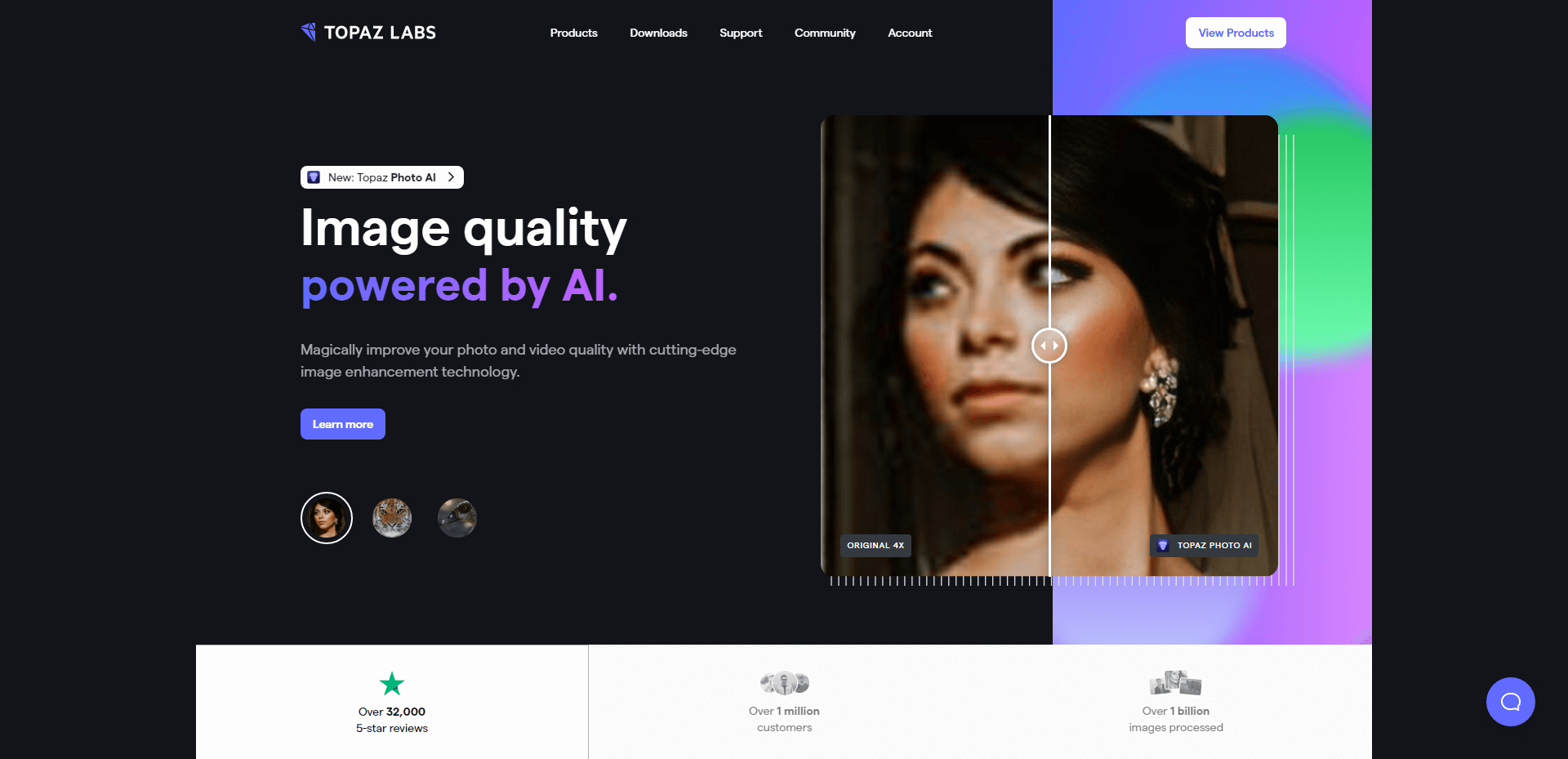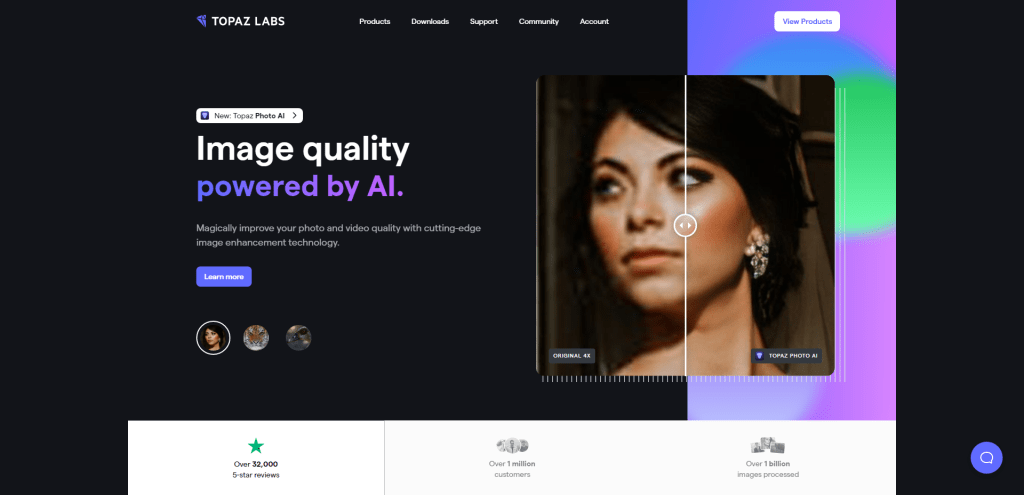 Topaz Photo AI is an amazing photo editing software that maximizes image quality with AI technology. This software offers several modules, including Remove Noise, Sharpen AI, and Image upscaling, which are designed to remove noise, increase sharpness, and enhance image resolution.
These modules are easy to use and offer impressive results. The Remove Noise module is particularly impressive because it can accurately determine the difference between real image detail and noise. This means that it can remove noise while preserving details in your image.
The Sharpen AI module uses AI technology to naturally reverse the root causes of blurriness in your photos, such as camera shake, motion blur, and misfocus. The result is a sharper image with crisp, clear details that are free from edge haloes or other artifacts.
The software also includes an Image upscaling module that enhances image resolution with real detail, which is not possible with traditional upscaling. The module remembers real detail from millions of similar images and fills in the missing pixels naturally. This means that you can add true resolution to your photos for tighter crops or more vibrant prints.
One of the best things about Topaz Photo AI is that it can be used either as standalone software or directly from most photo editors. This means you can improve image quality without changing your workflow.
Pricing: Topaz Labs offers several AI products, including Topaz Photo AI, Video AI, DeNoise AI, Gigapixel AI, and Sharpen AI. All products include one year of free unlimited upgrades, with one-time purchase prices ranging from $79.99 to $249.
---
SceneryAI – edit and update images with prompts.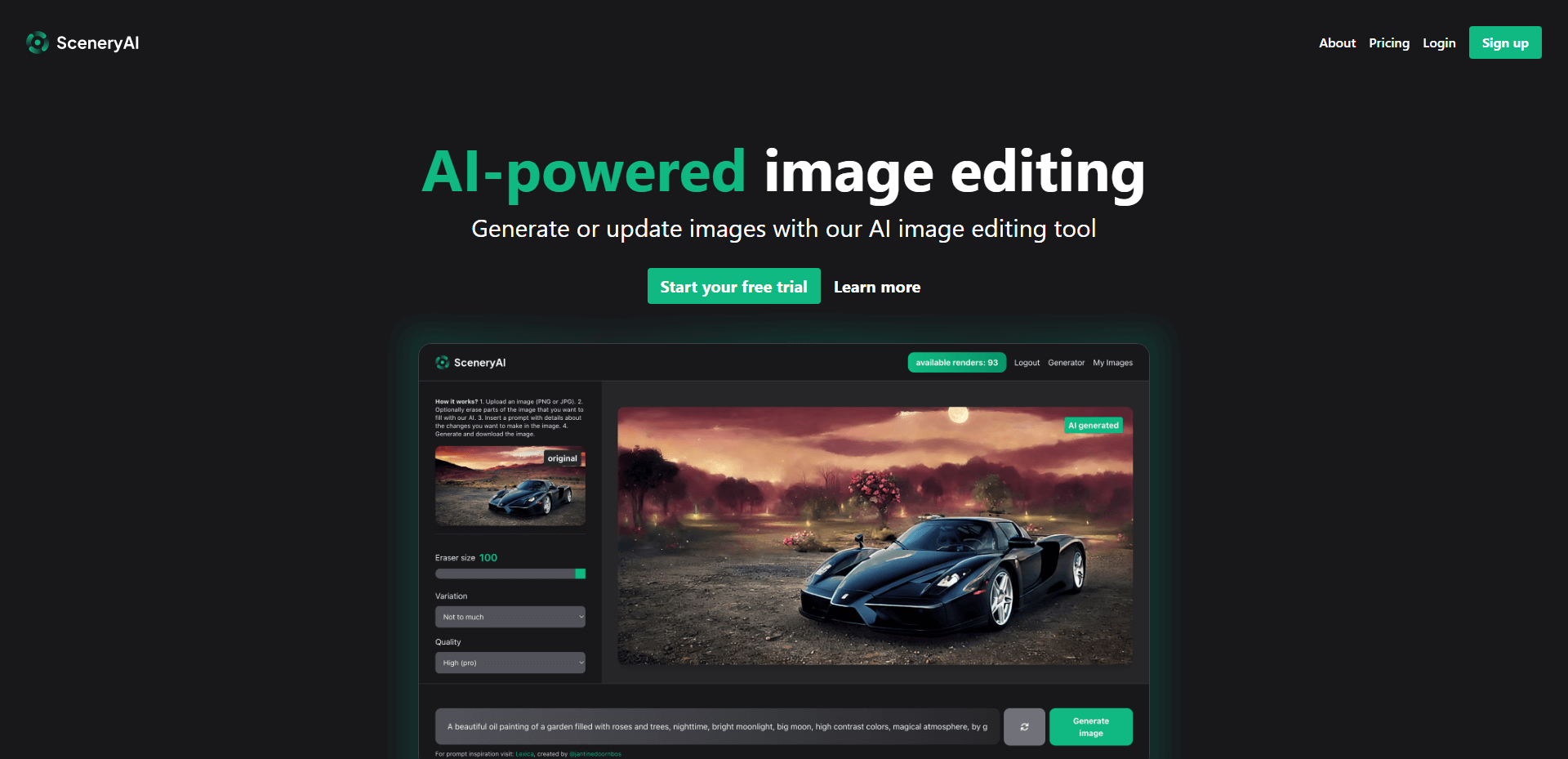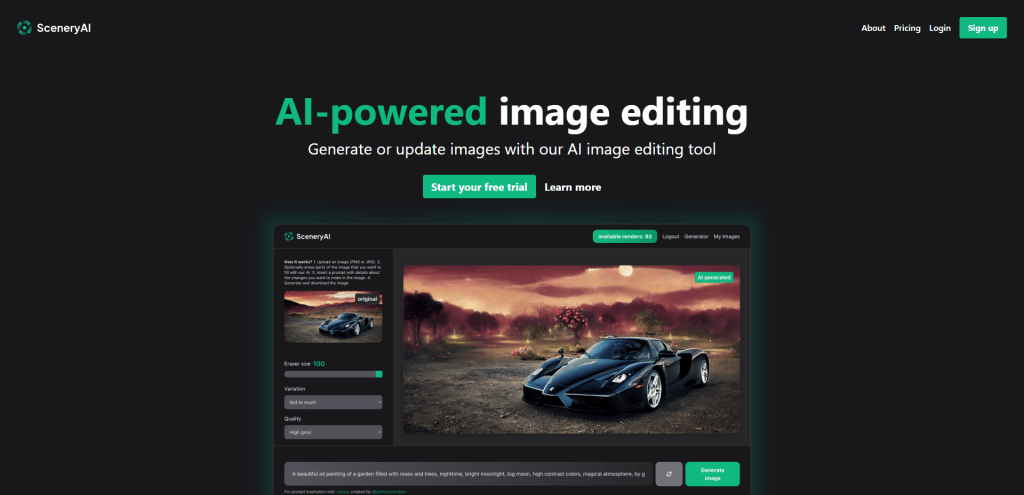 SceneryAI is an AI-powered image editing tool that allows you to generate or update high-resolution images. With SceneryAI, you can easily change the subject or scenery of your photo in less than 30 seconds.
Simply upload your photo, erase the parts you want to update, and describe how you want your photo to be updated.
This tool is ideal for content marketeers, creators, and digital artists who need to update their photos and creations quickly.
Pricing: The paid model offers unlimited renders at the highest quality, masking brush, API access, and beta features for $19/month. Try their beta for free now!
---
ZMO – remove objects from images.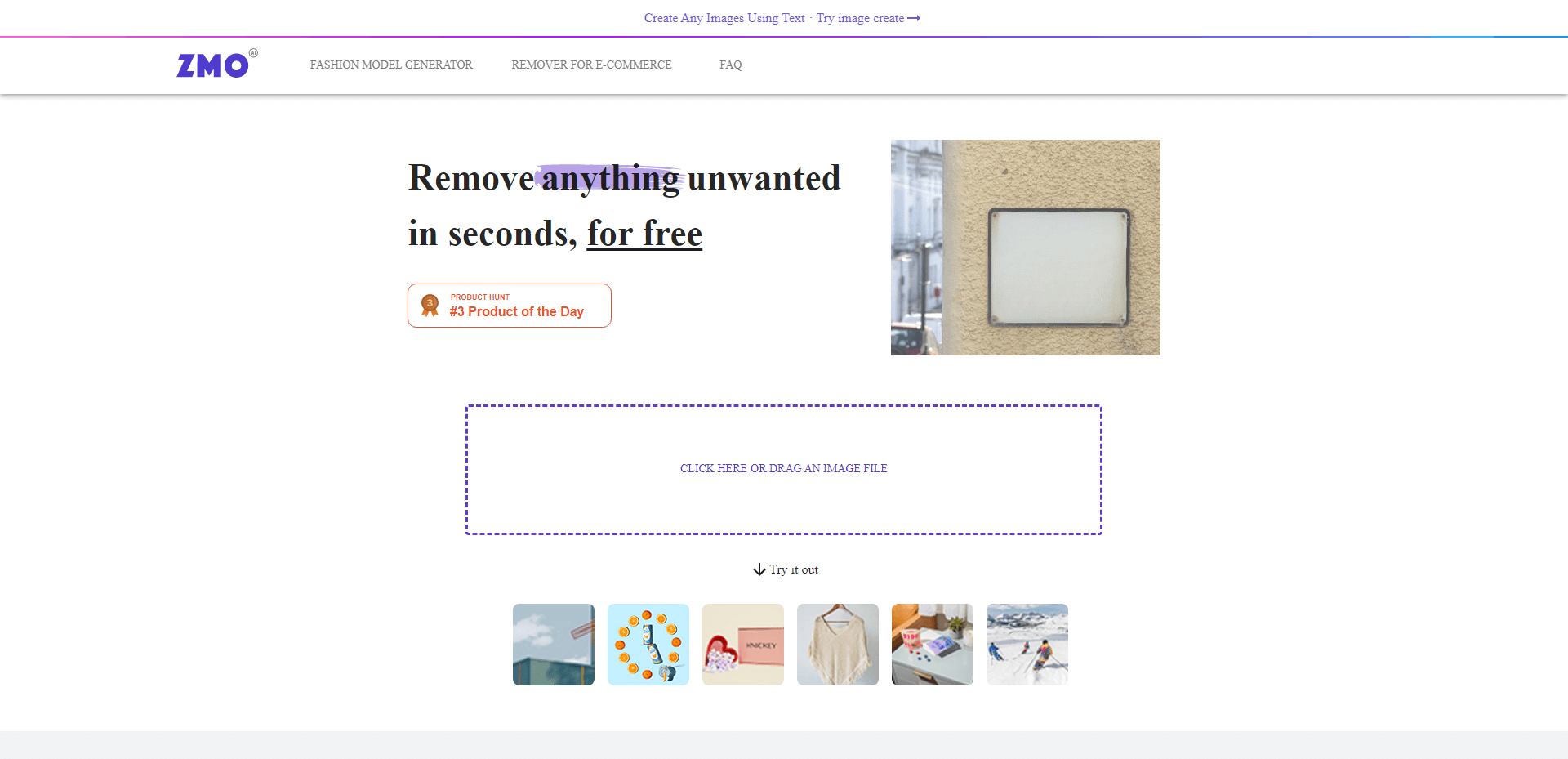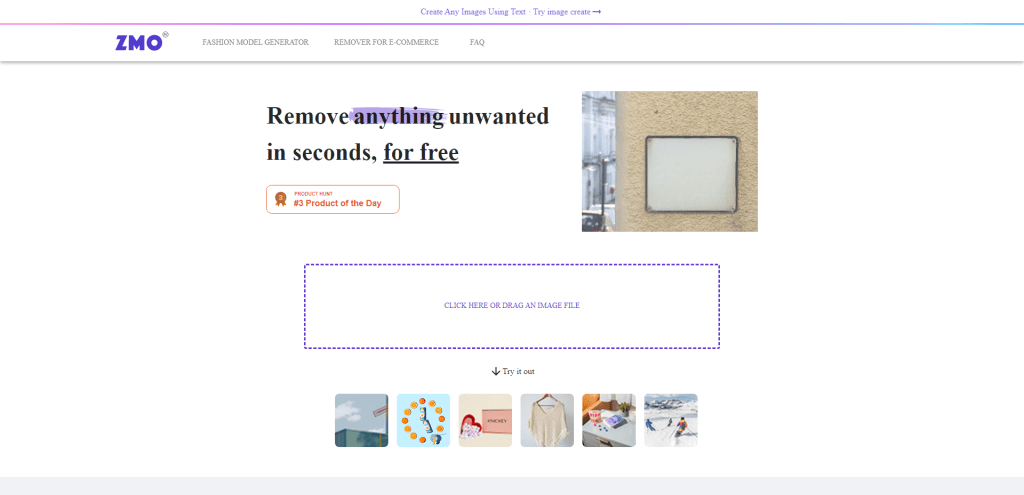 Remover.app is a free AI-powered image editing tool that allows you to quickly remove unwanted elements from your photos, such as people or text.
With just a few clicks, the tool can reconstruct what was behind the object to create a seamless image. Although a Pro version with more features is in the works, the current version allows for unlimited free edits, with no need for complex software or technical skills.
---
Stillgram – remove people from travel photos.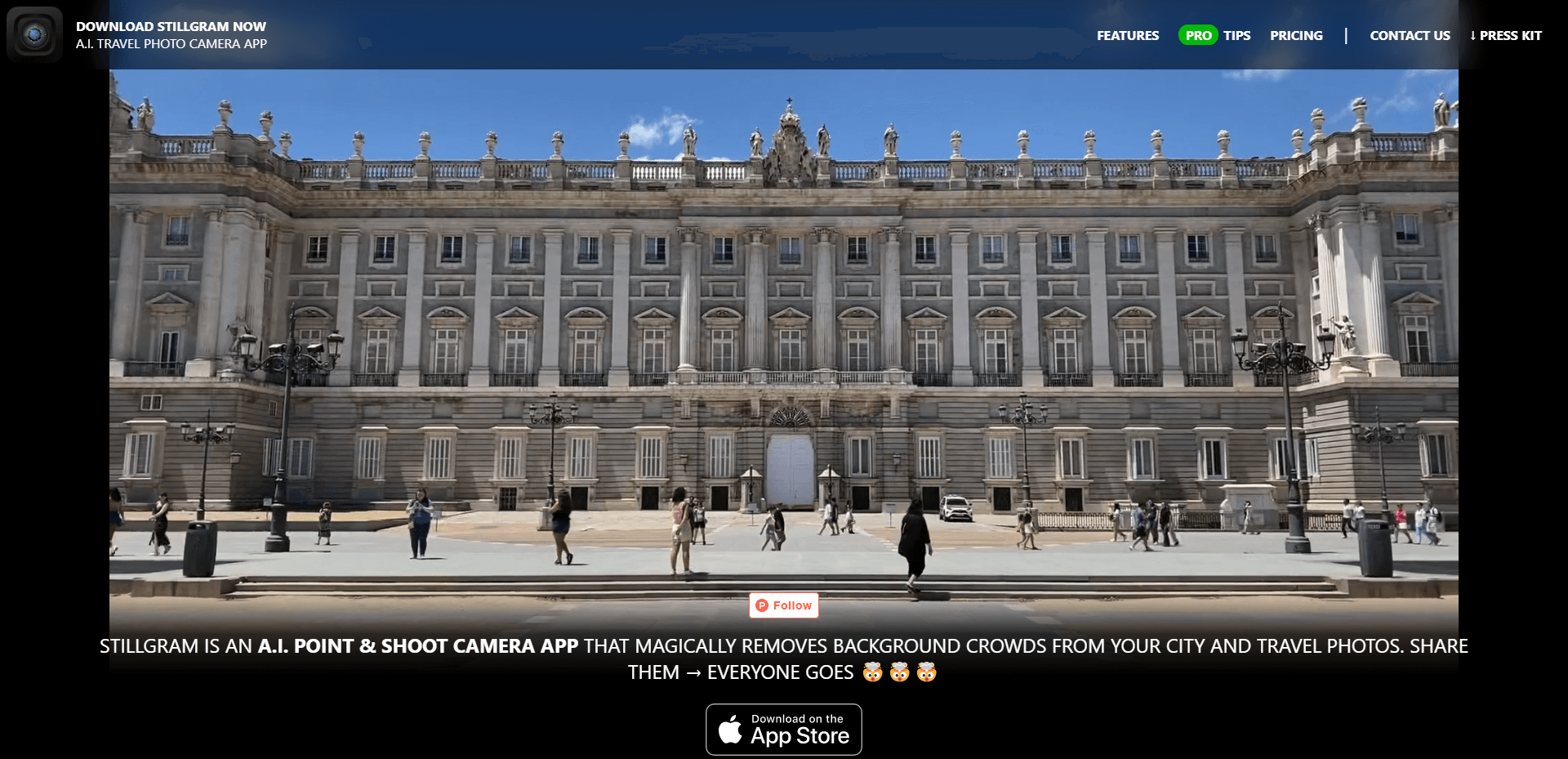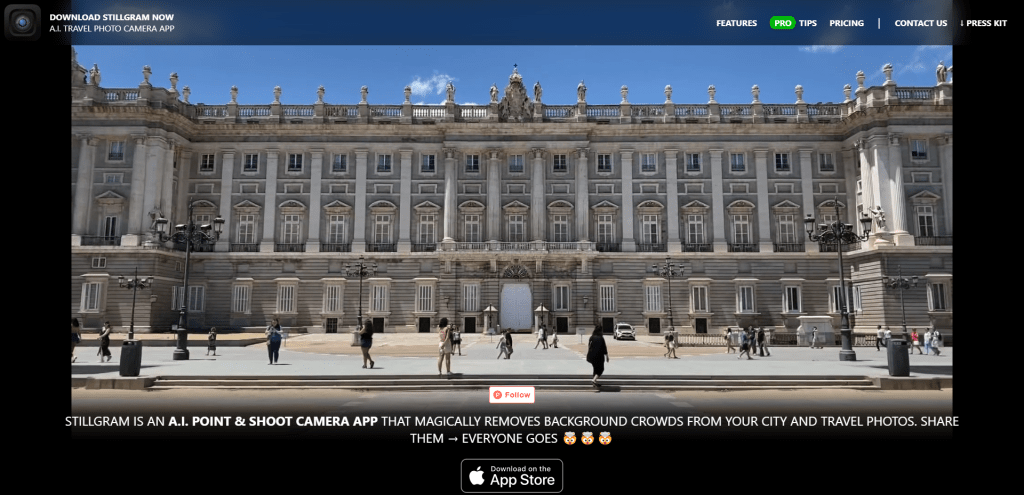 Stillgram is a powerful camera app that utilizes artificial intelligence to remove crowds from travel photos, leaving behind stunning images of popular tourist destinations.
With features like "tap who's starring in the photo" and "selfie mode," Stillgram allows users to create personalized, shareable stillgrams that will amaze their friends and followers. The app's AI is optimized for the iPhone's Neural Engine, ensuring that stillgrams are created quickly and with stunning accuracy.
Pricing: Stillgram NOT PRO is free, but PRO users get advanced features like 4K resolution, choose-who-stays-in-the-photo, and no watermark. PRO costs $1.99 monthly or $7.99 one-off.
---
Lensa – correct, optimize, and more.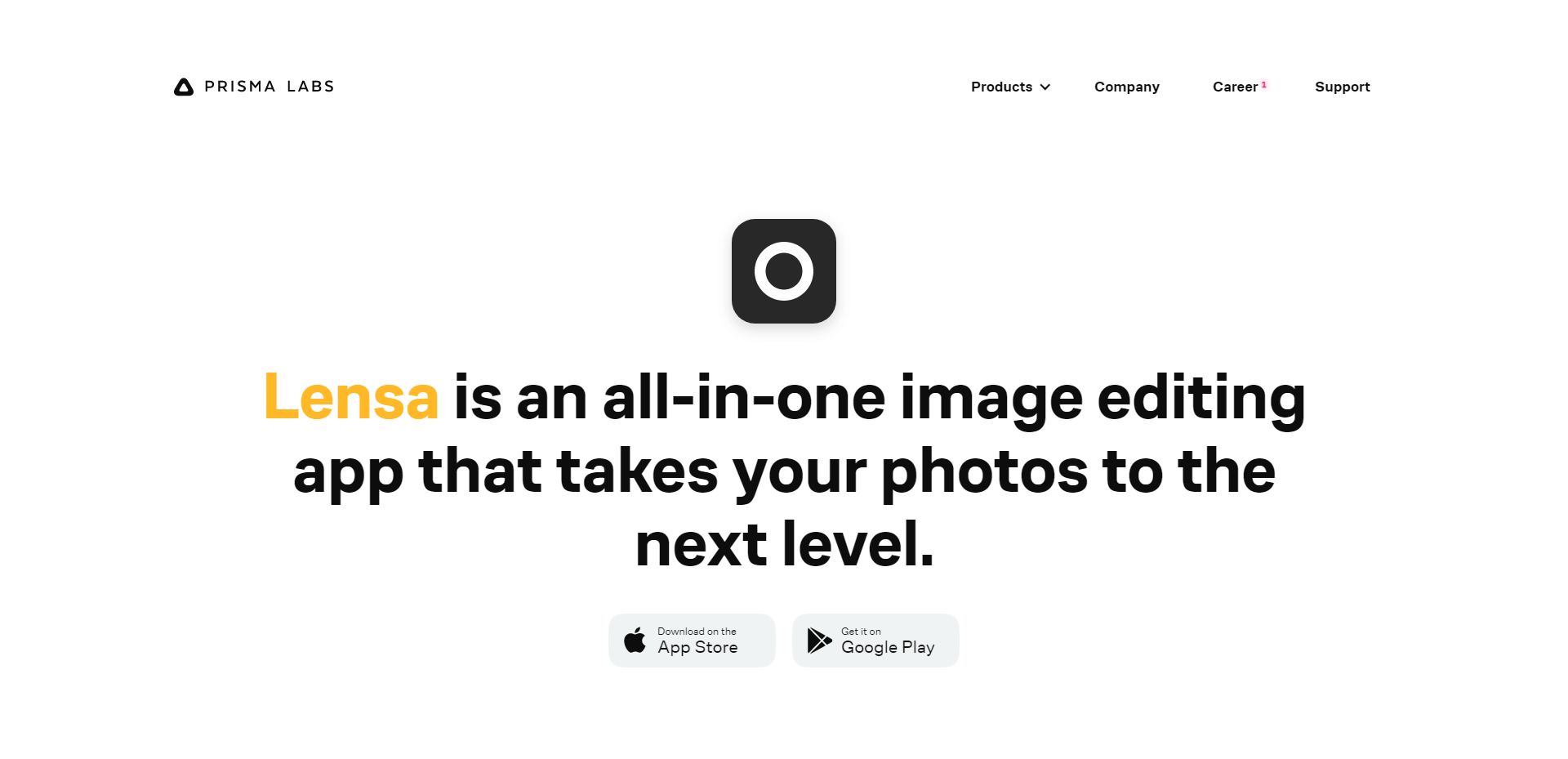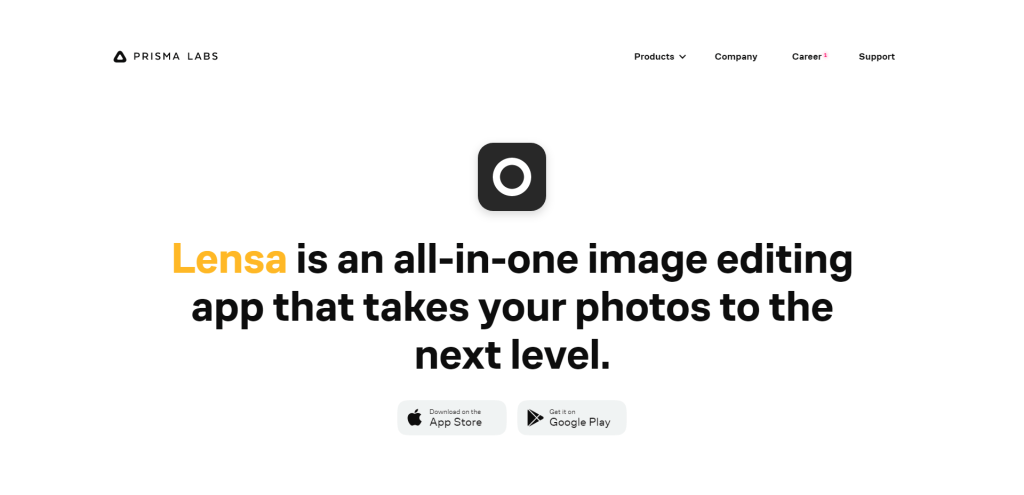 Lensa is a comprehensive image editing application that offers users a range of advanced tools to enhance and perfect their photos. With features like Magic Correction, users can retouch facial imperfections with a single tap.
Lensa also allows for background replacement or blurring and enables users to tune foreground and background separately.
Unique filters and special effects, as well as border options, add an extra edge to photo editing. The app provides additional features, such as Auto Adjust, exposure control, and saturation adjustment, to create the perfect image.
Pricing: Free with in-app purchases. Available for iOS and Android.
---
Palette – bring old photos back to life.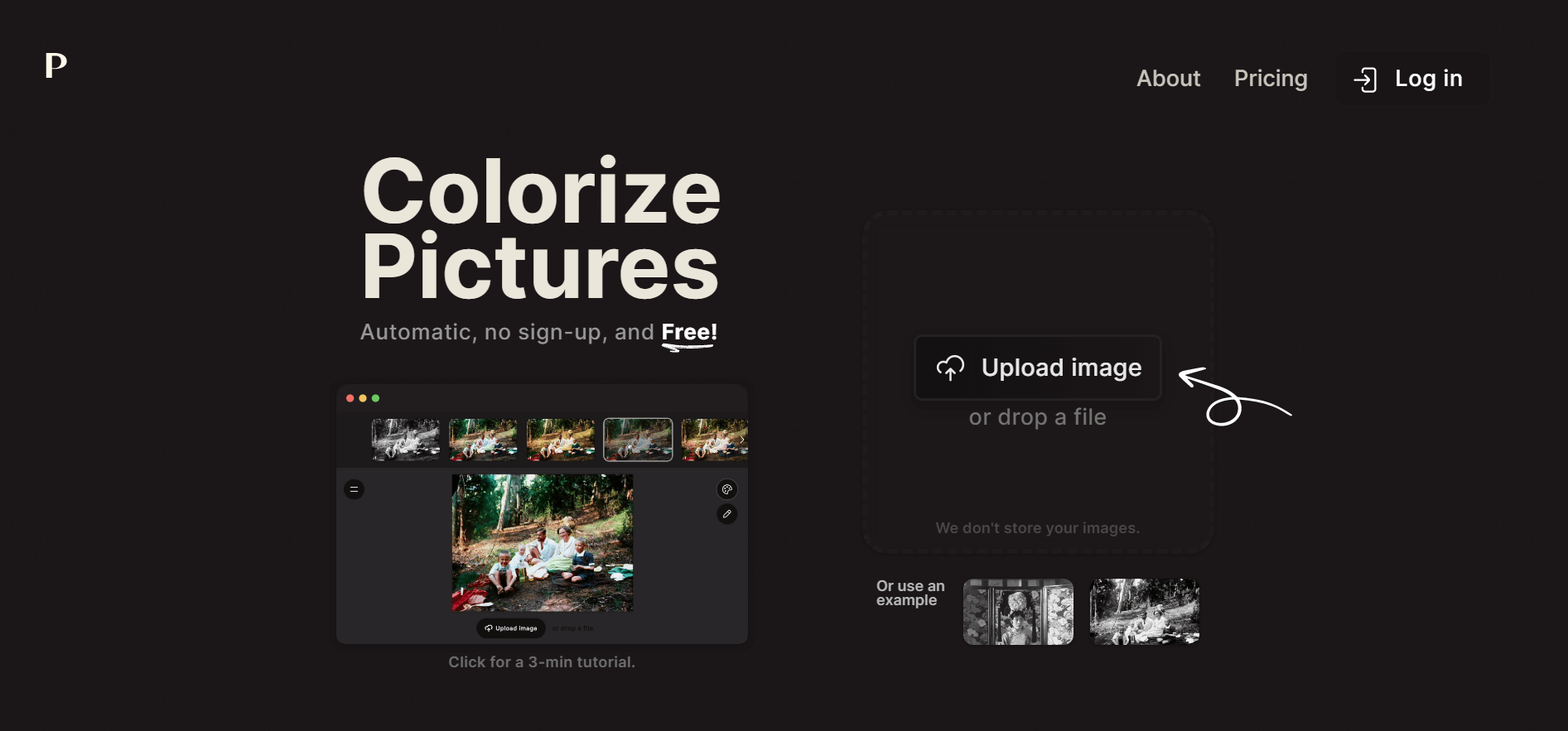 Palette is a powerful tool for colorizing old black and white photos. It uses advanced algorithms and machine learning techniques to determine the most appropriate colors for each image, resulting in highly accurate and realistic colorization.
In addition to its impressive colorization capabilities, Palette also offers over 20 filters to enhance and customize your images. And with plans to add new features such as increased speed, bulk colorization, and video colorization, Palette is an exciting tool for anyone looking to bring old photos to life with vibrant colors.
Pricing: Palette offers flexible pricing options to meet a variety of needs, including a free option that allows for unlimited colorizations at a maximum resolution of 500x500px. Paid options range from pay-as-you-go credits to monthly and annual subscriptions, with discounts for larger server sizes.
---
Unfake – make an image actually transparent.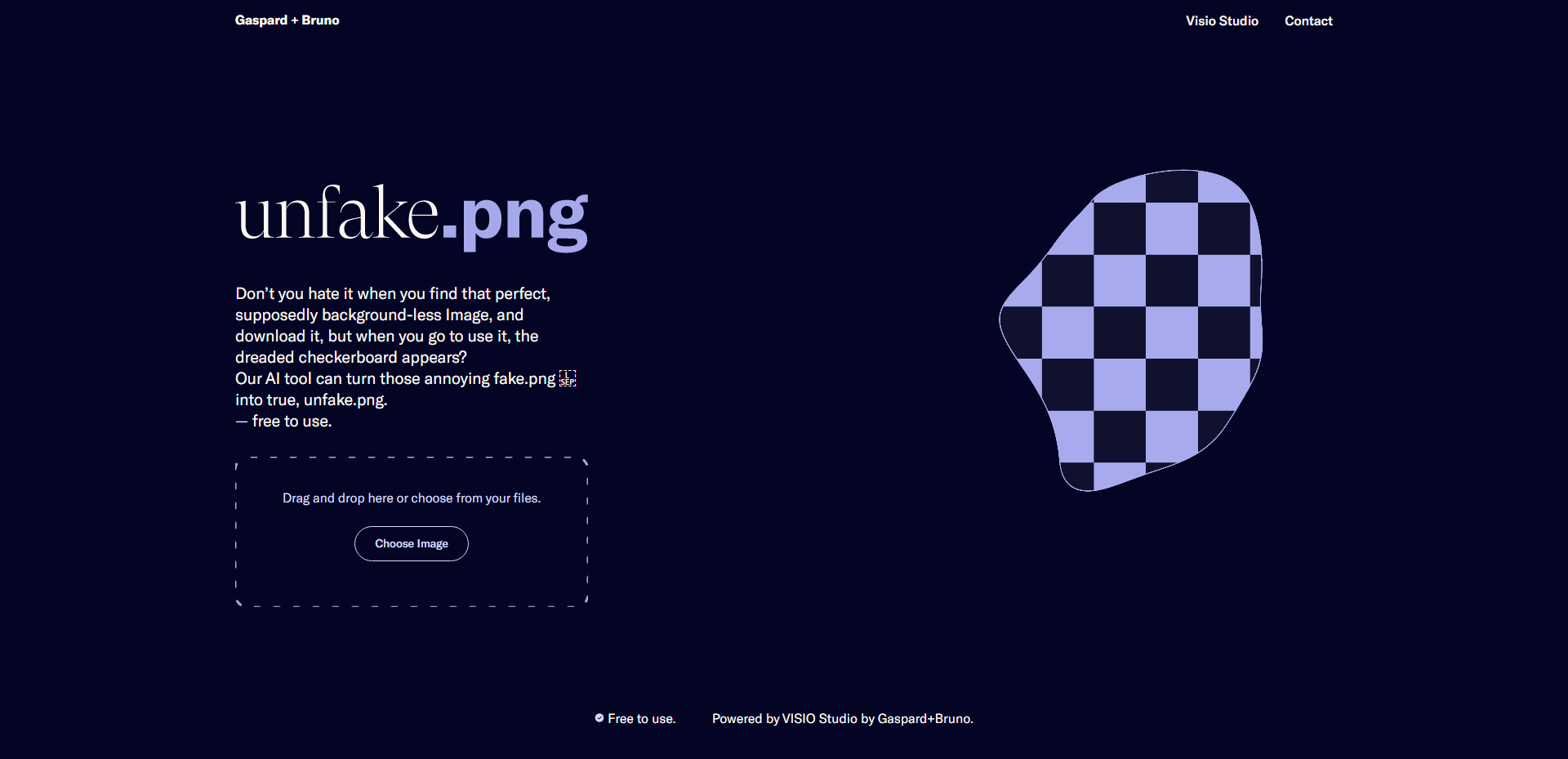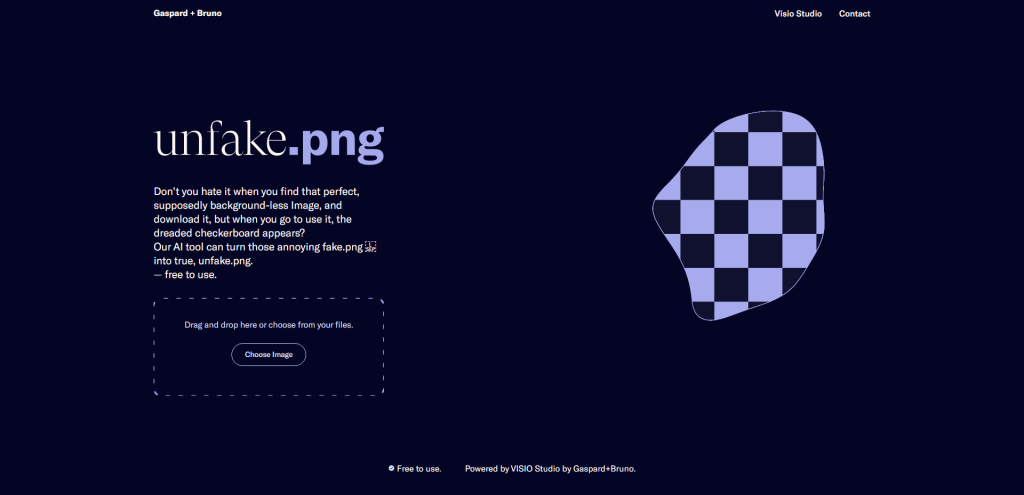 The AI-powered tool offered by Gaspard+Bruno is the perfect solution to the frustrating checkerboard background that often appears in supposedly background-less images. This tool allows you to easily transform your fake (checkboard) images into true, background-less .png files, with just a few simple steps.
Simply upload your image, let the AI do its magic to remove the fake transparency grid, and then save your new image. And the best part? It's completely free to use so that you can say goodbye to those annoying checkerboard backgrounds once and for all.
---
Claid – take your product photos to the next level.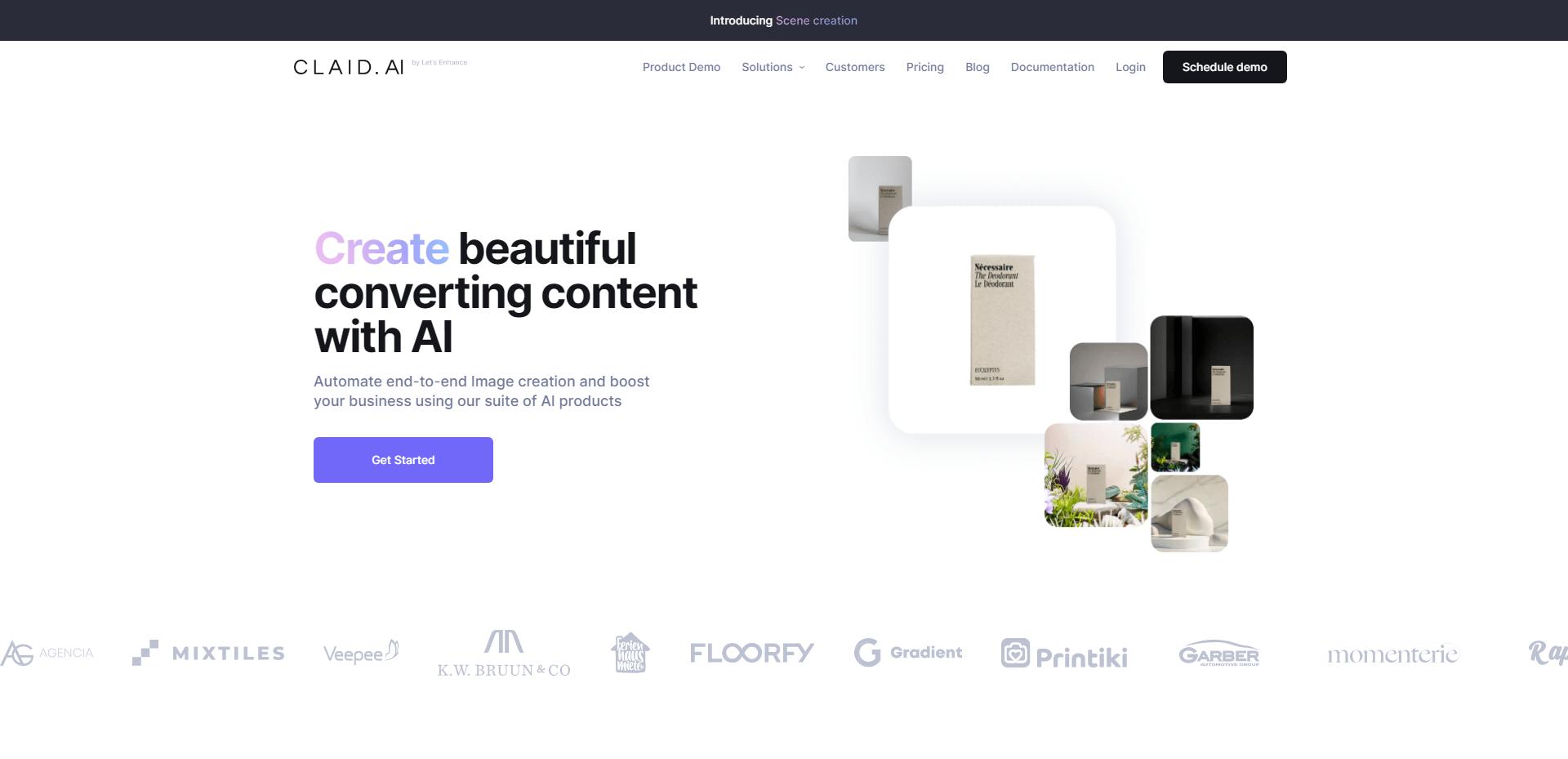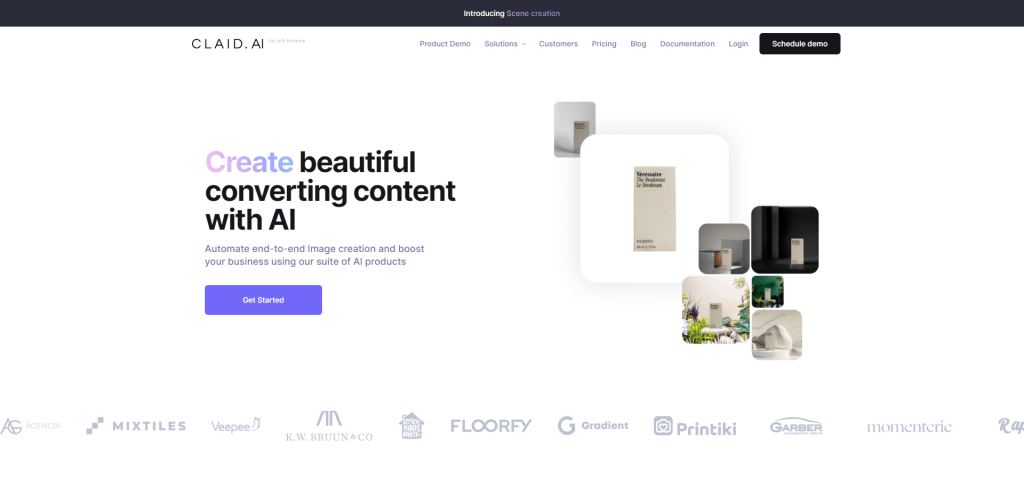 Claid is an AI-driven tool that helps businesses create high-quality, visually appealing content. With its suite of products, Claid simplifies the content creation process by transforming boring product images into photoshoot-quality marketing images that are consistent with a uniform background and frame.
Its AI-powered solutions, such as image enhancement, upscaling, and smart frame remove background, significantly boost conversions, and improve the quality of images and video frames at lightning-fast speeds.
With simple integration and variable control, this is an excellent option for businesses looking to automate end-to-end image creation.
Pricing: The pricing for this product offers options to suit different needs, with features such as background generation, quality enhancement, removal of compression artifacts, image resizing, color correction, smart frame and crop, and license plate blurring available starting at $40 per month.
---
Img.Upscaler – create high resolution assets.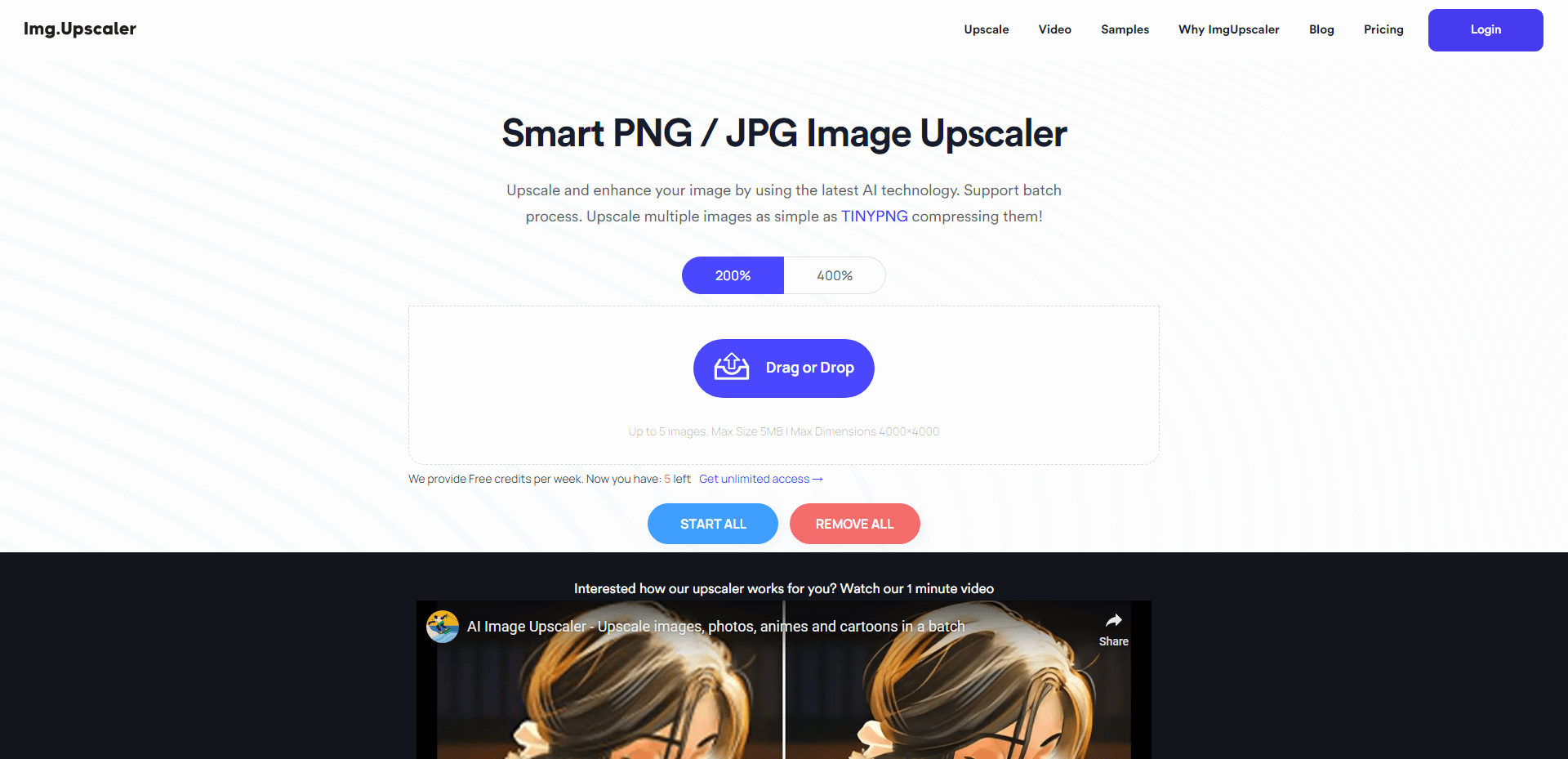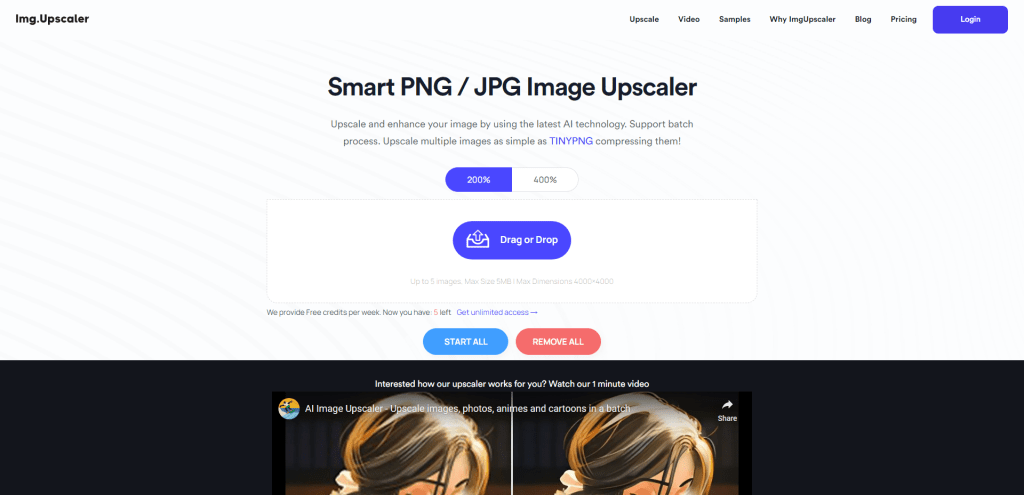 This is a powerful app that offers a range of advanced features to enhance and upscale your images and photos with ease. This app uses the latest AI and super-resolution technology to make the upscaling process faster and more efficient. It can upscale and enhance your low-quality images to higher resolution and better quality without sacrificing the image's original details or clarity.
The app is user-friendly and simple to use, allowing you to upload an image and have the app do the rest. The app's noise reduction and picture clearing algorithms ensure that the upscaled image remains of high quality without losing its clarity or pixelating the image.
Their AI Enlarger also features smart color enhancement, which improves photo quality using AI technology to enhance photos with better color and contrast. With the AI intelligent sharpening technology, the app can fix blurry photos and improve picture clarity and resolution.
Pricing: Five free credits per week. The app also offers a range of subscription options to suit your needs, from monthly to yearly plans. After subscribing, you can upscale images by 200%, 400%, and 800% with no ads and unlimited access.
---
Magic Studio – a suite of AI image editing tools.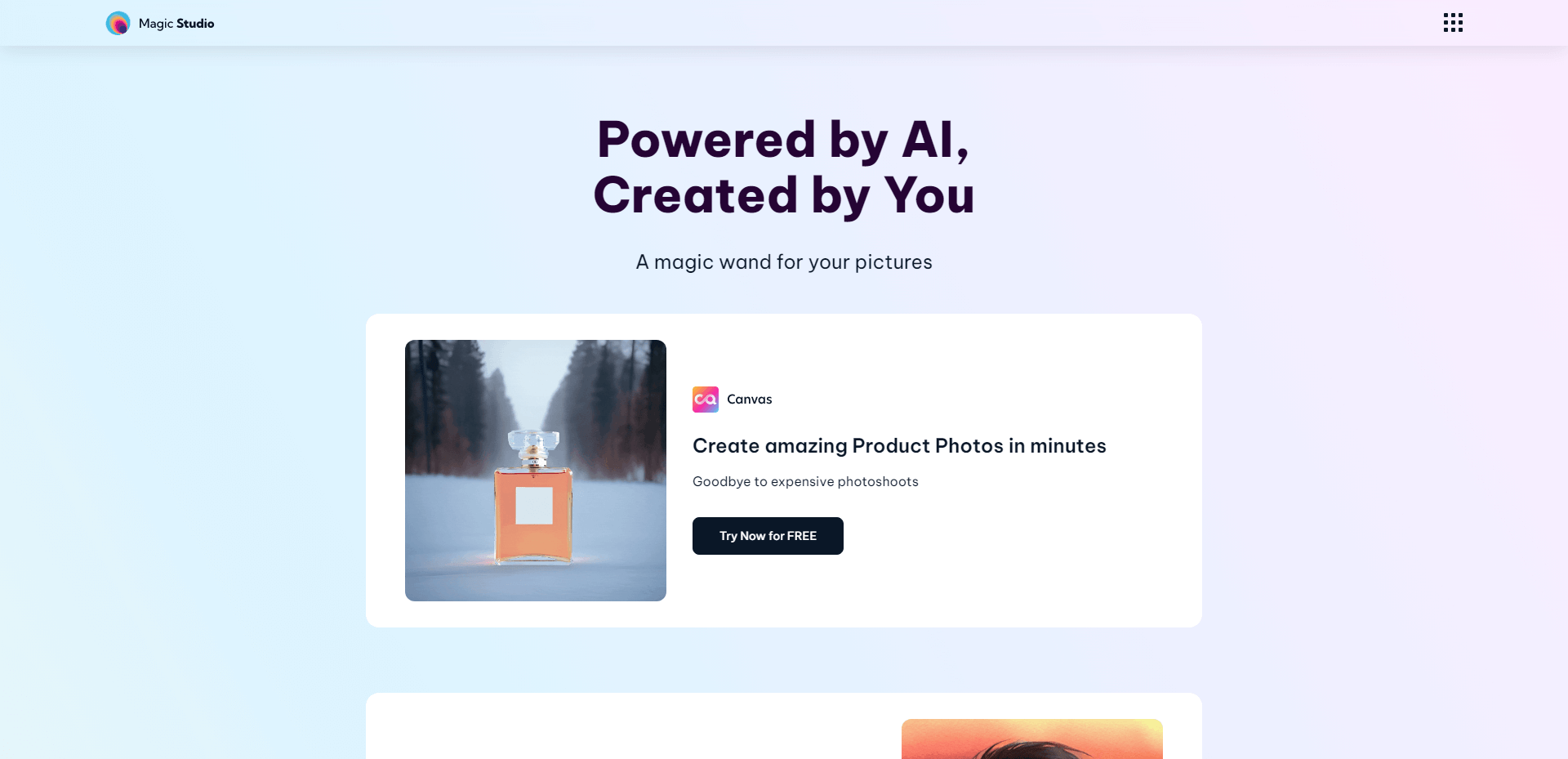 Magic Studio offers a suite of free AI-powered image editing tools to enhance and transform your photos. Their tools are easy to use and don't require any technical expertise to achieve professional-level results.
Here's the full list of tools they offer:
Canvas is their flagship product that allows users to create stunning product photos in minutes, without the need for expensive photoshoots. With Canvas, you can create images that highlight your product's features and showcase it in the best possible light.
Photobooth is another tool that enables you to create profile pictures that make you look awesome. With its AI-powered image editing capabilities, Photobooth can remove blemishes, enhance features, and adjust lighting to produce a high-quality profile picture.
Imagine is a tool that allows you to create pictures with words. With just a description of what's on your mind, Imagine uses AI to generate images that accurately represent your thoughts and ideas.
Magic Eraser and Background Eraser are two more powerful image editing tools that allow you to remove unwanted objects and backgrounds from your photos in seconds. The Magic Eraser tool is perfect for removing unwanted elements from your photos, while the Background Eraser tool can automatically remove backgrounds to make your subject stand out.
Lastly, Magic Studio offers an Image Enlarger tool that lets you enlarge your pictures without losing quality. With this tool, you can increase the size of your photos for better quality without sacrificing resolution.
Overall, Magic Studio's suite of image editing tools provides an easy and accessible way for anyone to edit and enhance their photos with AI technology. The tools are free to use (see pricing below), and users can create stunning images in just minutes, saving time and money compared to traditional photo editing methods.
Pricing: The pricing offers a free plan with limited features and low-resolution downloads. The Pro plan costs $9.99 per month or $119.99 per year, providing access to all editing tools, high-resolution downloads, bulk editing, and priority support. The Pro plan also removes the Magic Studio logo.
---
Summary
In conclusion, AI tools have revolutionized the field of photo and image editing. From removing backgrounds to enhancing image quality, these tools have made the process faster, easier, and more efficient than ever before.
They have also made high-quality editing accessible to individuals and businesses of all sizes, without requiring extensive technical knowledge or expensive software. As AI technology continues to advance, we can expect to see even more powerful and versatile tools become available.
Whether you are a professional photographer, a social media marketer, or simply someone who enjoys editing photos, these AI tools are definitely worth exploring to take your editing skills to the next level.