Are you looking for a reliable and efficient way to download large files like movies, TV shows, music, or games? The BitTorrent protocol, a popular peer-to-peer file sharing system, might be just what you need. However, to access this system, you'll need a torrent software or client. With so many options available, how do you choose the best one for your needs?
Some of the most popular torrent clients include qBittorrent, Deluge, and Transmission, each with unique features and capabilities. We'll highlight the benefits of each software to help you choose the best option for your needs, whether you're a beginner or an experienced torrent user.
It's worth noting that while the BitTorrent protocol has faced criticism for being used to distribute copyrighted content illegally, the protocol itself is not illegal, and it can be used to share and distribute legal files as well. Additionally, many torrent clients offer features like encryption and virus scanning to mitigate potential risks.
So, whether you're looking to download legal files or want to explore the vast world of peer-to-peer file sharing, our selection of the best free torrent software of 2023 will provide you with the tools you need to download files quickly and easily while staying safe and secure.
Let's dive in and find the best torrent client for your needs!
---
qBittorrent - an open-source alternative to µTorrent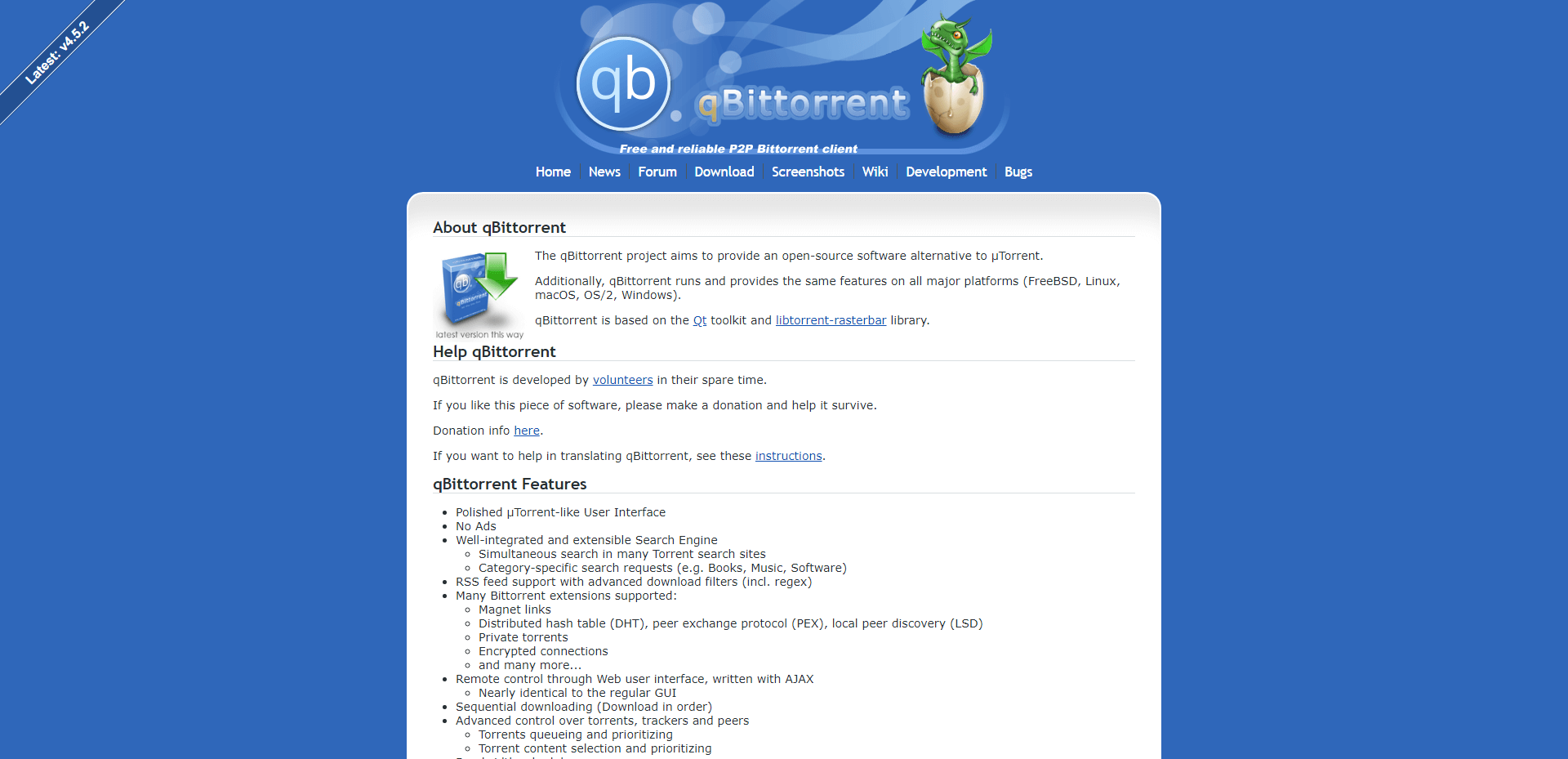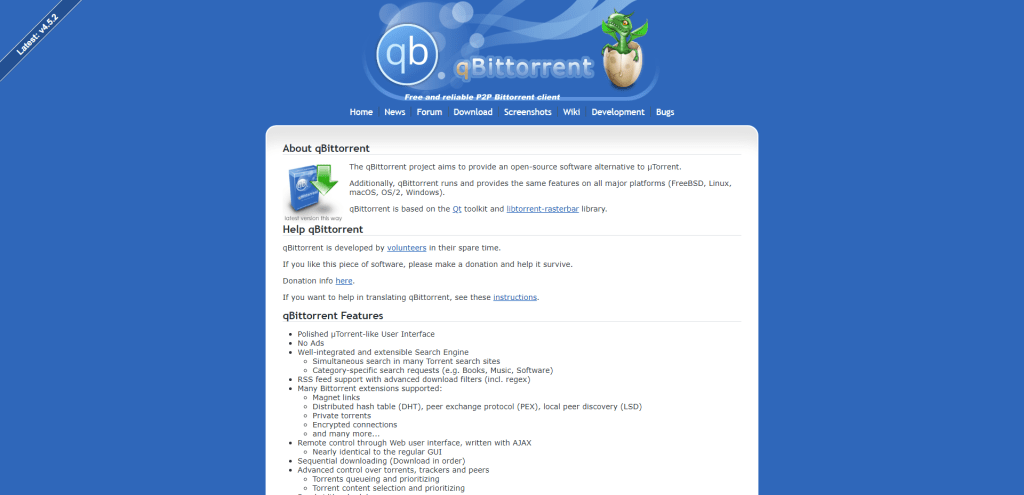 qBittorrent is a lightweight and efficient BitTorrent client that offers a user-friendly interface and a robust set of features. It is available for Windows, macOS, and Linux operating systems and offers a clean and ad-free experience. The client is regularly updated and offers a secure and reliable way to download and share files.
One of the key features of qBittorrent is its ability to support multiple simultaneous downloads and uploads. This makes it easy to manage large files and keep track of multiple torrents at once. The client also offers customizable download and upload speed limits, allowing users to adjust their download speeds based on their internet connection.
Another great feature of qBittorrent is its support for RSS feeds. Users can add RSS feeds to the client and automatically download files as soon as they are available. This makes it easy to keep up with new releases and ensures that users always have the latest content.
Finally, qBittorrent offers built-in encryption and supports peer exchange and protocol encryption. This ensures that downloads are secure and helps to prevent potential issues with ISP throttling or monitoring.
---
Deluge - lightweight and highly customizable


Deluge is a well-designed, user-friendly BitTorrent client that offers a robust set of features for both beginners and advanced users. The interface is clean and easy to navigate, making it simple to manage your torrents and adjust your settings.
One of the most notable features of Deluge is its plugin architecture, which allows you to extend the client's functionality with a wide range of third-party plugins. This means that you can customize Deluge to meet your specific needs, whether you want to add support for additional trackers or automate certain tasks.
Another key feature of Deluge is its support for multiple operating systems, including Windows, macOS, and Linux. This makes it a great choice for users who need a cross-platform client that can run on different devices and operating systems without any compatibility issues.
Finally, Deluge offers a powerful web interface that lets you manage your torrents from anywhere with an internet connection. With this feature, you can remotely add and remove torrents, monitor your downloads, and adjust your settings without needing to be physically present at your computer.
---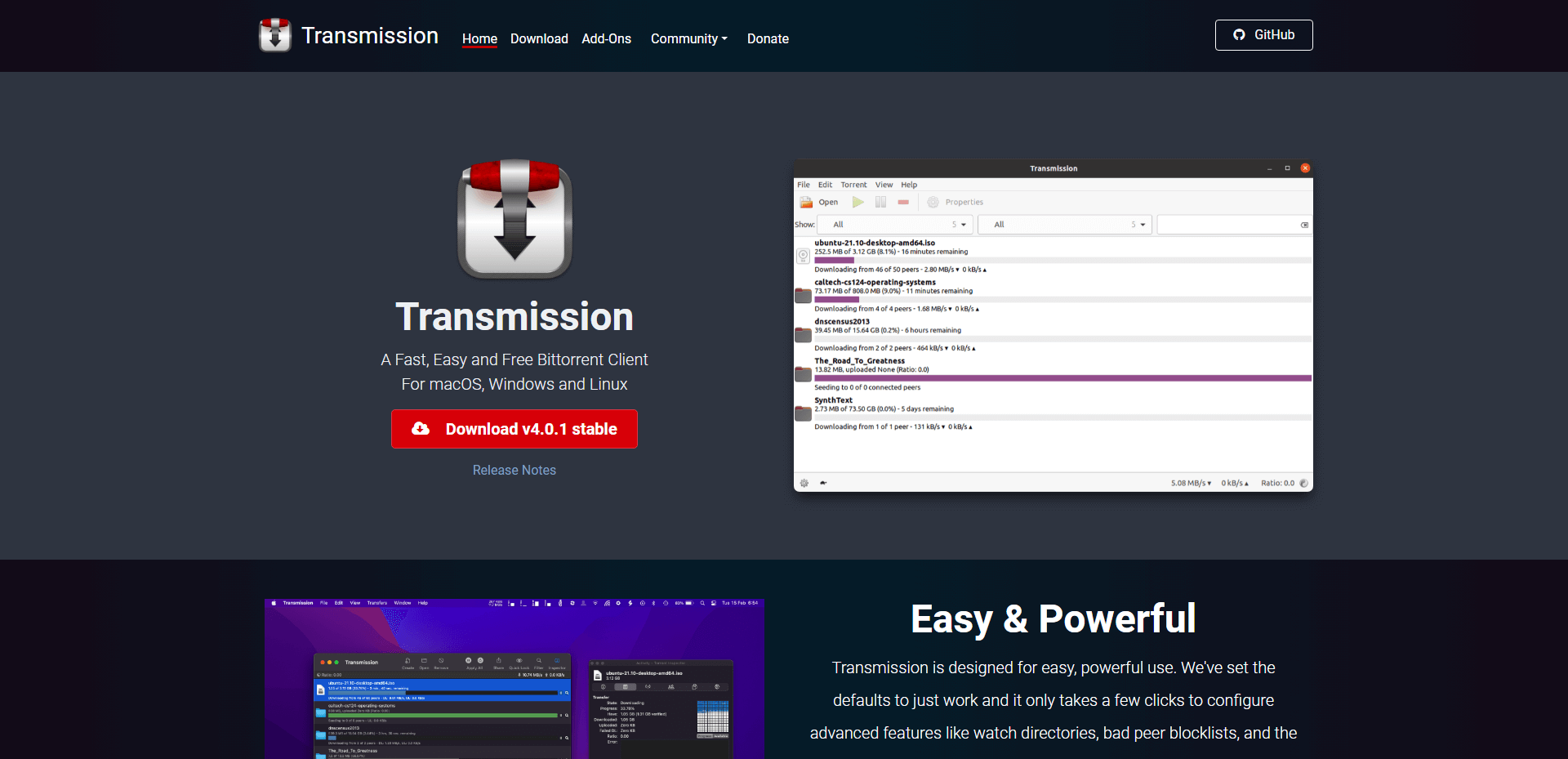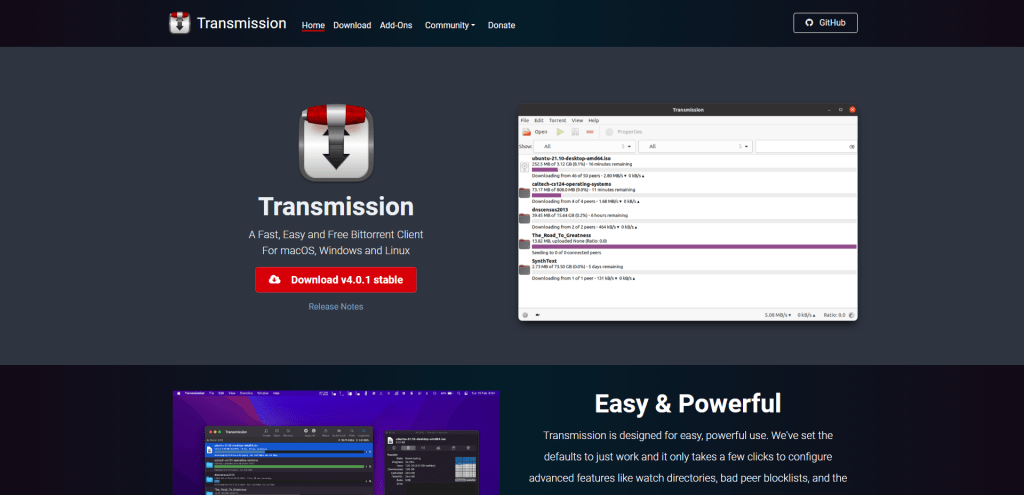 Transmission is a lightweight and efficient BitTorrent client that is easy to use and provides fast download speeds. With a clean and simple interface, it is suitable for both beginners and experienced users. The client offers a range of advanced features that can be accessed via its Preferences menu, which includes options to limit upload and download speeds, set up port forwarding, and configure encryption settings.
One of the notable features of Transmission is its ability to prioritize downloads based on certain criteria. You can set up download queues and assign priorities to individual files, allowing you to control which files are downloaded first. Additionally, Transmission has an excellent web interface that allows you to access your downloads from anywhere, making it ideal for users who need to manage their downloads on the go.
---
BiglyBT - a feature-rich torrent client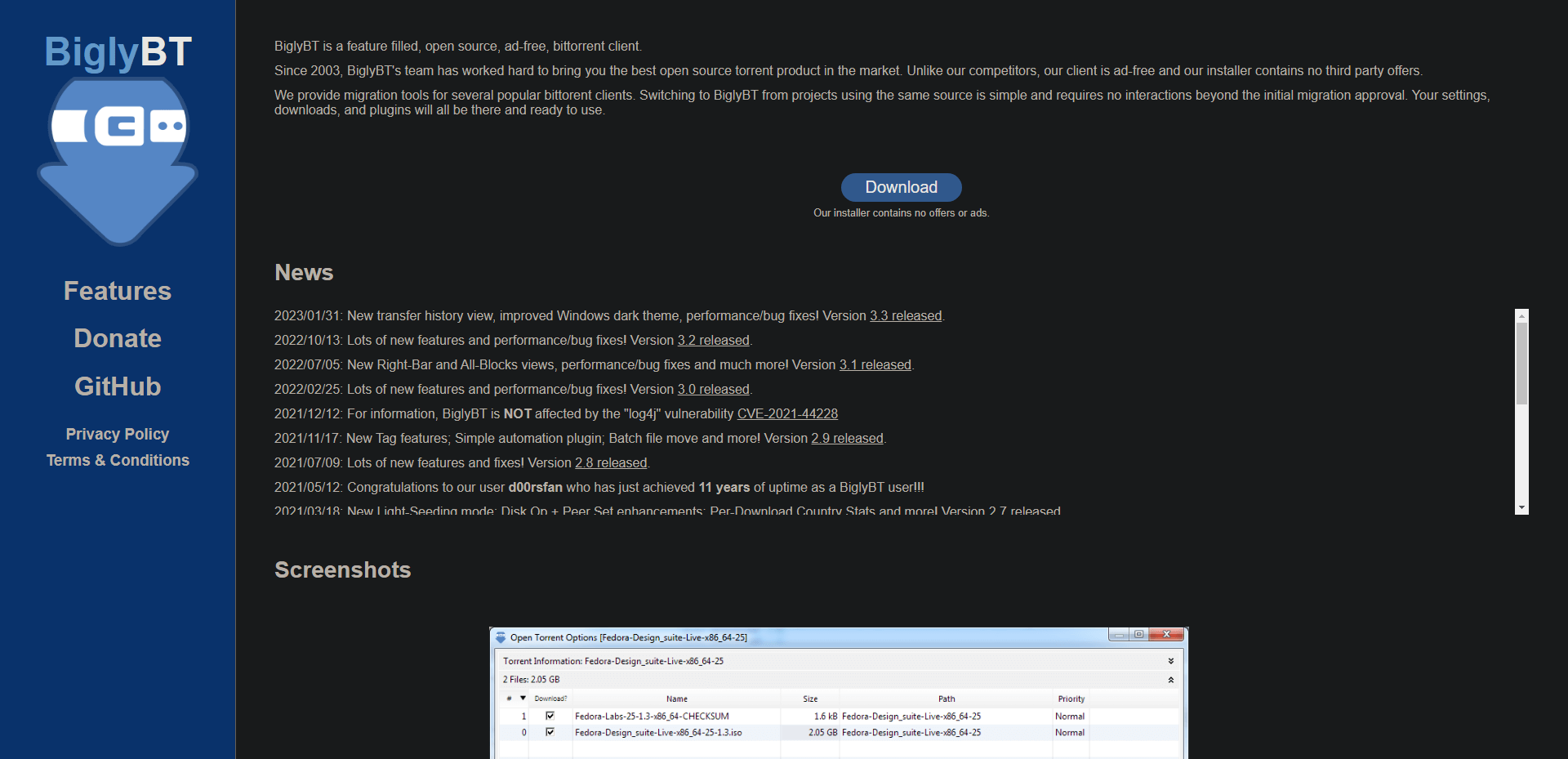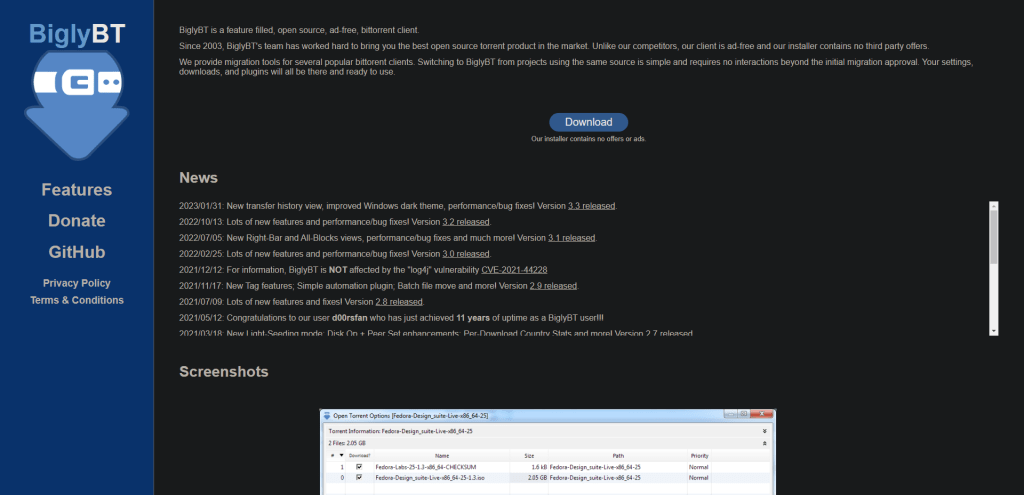 BiglyBT is an open-source, cross-platform torrent client that offers a powerful and feature-rich interface for downloading and managing torrents. It's based on the popular Vuze client, but with several improvements that make it a better option for torrent users.
One of the best features of BiglyBT is its support for advanced torrent features, such as swarm merging, DHT scraping, and torrent health monitoring. These features allow you to optimize your torrent downloads, ensuring faster and more reliable downloads.
Another key feature of BiglyBT is its extensive customization options. You can choose from a range of different themes and skins, as well as configure the client to their liking with a range of advanced settings. This allows you to tailor their experience to their needs and preferences, making it a highly customizable and user-friendly option.
---
Tixati - a privacy-friendly option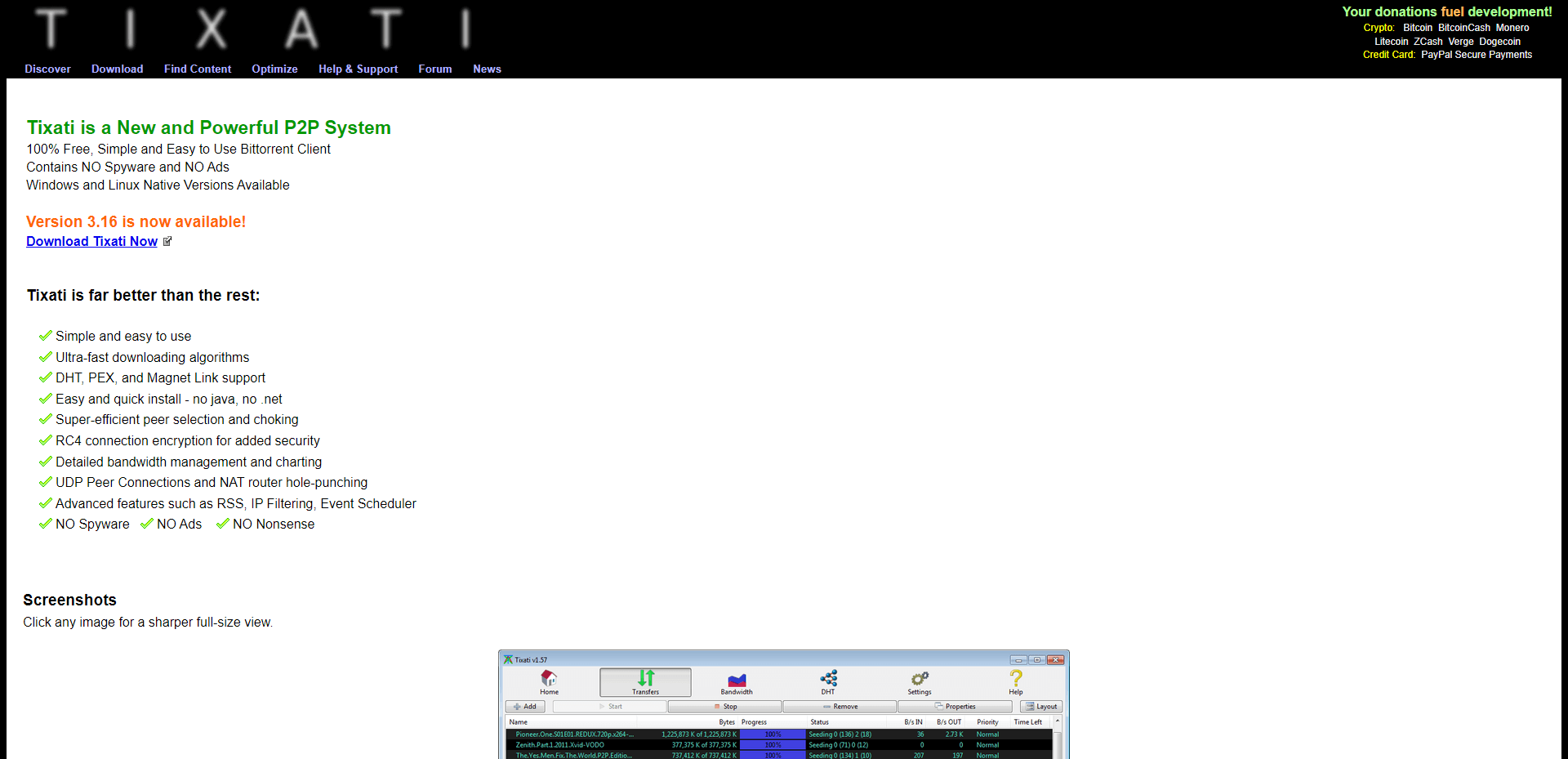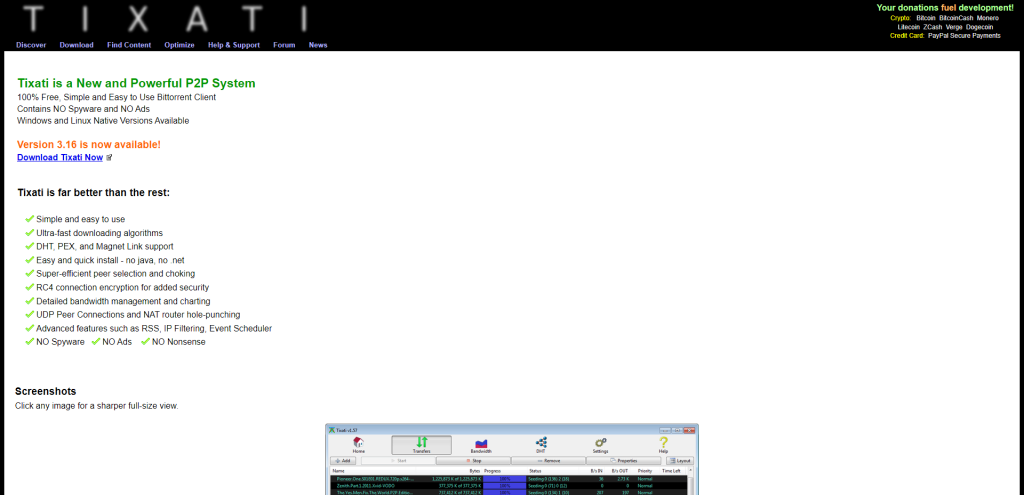 Tixati is an excellent choice for users who want a simple, lightweight, and highly customizable torrent client. It is a feature-rich client that offers a wide range of options to users, including detailed statistics, bandwidth management, and advanced privacy settings. The client is free to use and available for Windows and Linux.
Key features of Tixati include:
Fast and efficient downloading: Tixati is designed to be highly efficient and can download files quickly, even on slow or congested networks. The client has a built-in protocol that maximizes download speeds and minimizes the impact on network resources.
Detailed statistics and bandwidth management: Tixati provides users with detailed statistics on their downloads and uploads, including the total amount of data transferred, download and upload speeds, and the number of seeds and peers. You can also set bandwidth limits to ensure that Tixati doesn't use up all your available network resources.
Advanced privacy settings: Tixati is designed with privacy in mind and offers a range of advanced settings to protect users' privacy. These settings include encrypting peer-to-peer traffic, blocking certain IP addresses, and limiting the information that Tixati shares with other users.
---
How to Download a Torrent File?
Before we start, please note that downloading copyrighted material through torrents may be illegal in some countries. Make sure you have permission to download the file and always use a VPN to protect your privacy.
Here's a step-by-step guide on how to download a torrent file:
Step 1: Download a Torrent Client
To download a torrent file, you need a torrent client software that can handle the file-sharing protocol. You can use any of the clients that we covered in this article.
Step 2: Find a Torrent File
Next, find a torrent file that you want to download. You can use a search engine like Google or a torrent search engine like The Pirate Bay, LimeTorrents, or RARBG to find the file you're looking for.
Step 3: Download the Torrent File
Once you find the torrent file you want to download, click on the download button. The torrent client will open and ask you where to save the file. Select a location on your computer where you want to save the file and click "OK".
Step 4: Open the Torrent File
After downloading the torrent file, open your torrent client and click on the "File" or "Add Torrent" button. Select the torrent file you just downloaded and click "OK". The torrent client will now start downloading the file.
Step 5: Wait for the Download to Finish
The time it takes to download a torrent file depends on the file size and the number of seeders available. A seeder is a person who has the complete file and is sharing it with others. The more seeders, the faster the download. You can monitor the progress of the download in the torrent client.
Step 6: Seed the File
After the download is complete, it's good torrent etiquette to continue seeding the file. This means leaving the torrent client open and sharing the file with others who want to download it.
That's it! You now know how to download a torrent file. Always use a VPN to protect your privacy and avoid downloading copyrighted material without permission.