Have you ever found the perfect image for a project or social media post, only to be frustrated by the distracting background? Or perhaps you're a professional photographer looking for a quick and easy way to isolate your subjects from their surroundings. Either way, you'll be happy to know that a handful of online tools can help you remove the background from an image with just a few clicks.
But why would you want to remove the background from an image in the first place? There are a few common reasons. First, it can help emphasize the photo's subject by eliminating distractions in the background. This is especially useful for eCommerce product images, where a clean and simple background can help the item stand out.
Second, removing the background can allow you to place the image's subject onto a new background or composite it into a larger scene. This is a common technique in graphic design and can be used to create professional-looking marketing materials or social media posts.
What's the magic behind BG removal tools?
So, how do these tools work? Most of them use advanced machine learning algorithms to automatically detect the image's subject and separate it from the background. All you have to do is upload your image and let the tool do the rest. Some tools also offer manual editing options, allowing you to fine-tune the cutout and make necessary adjustments.
Also, while these tools tend to get the job done, it's important to remember that they may not always produce perfect results. It can be difficult for the algorithms to accurately distinguish between the subject and the background, especially if the subject has similar colors or patterns to the background. In these cases, manual editing may be required to get the desired result.
---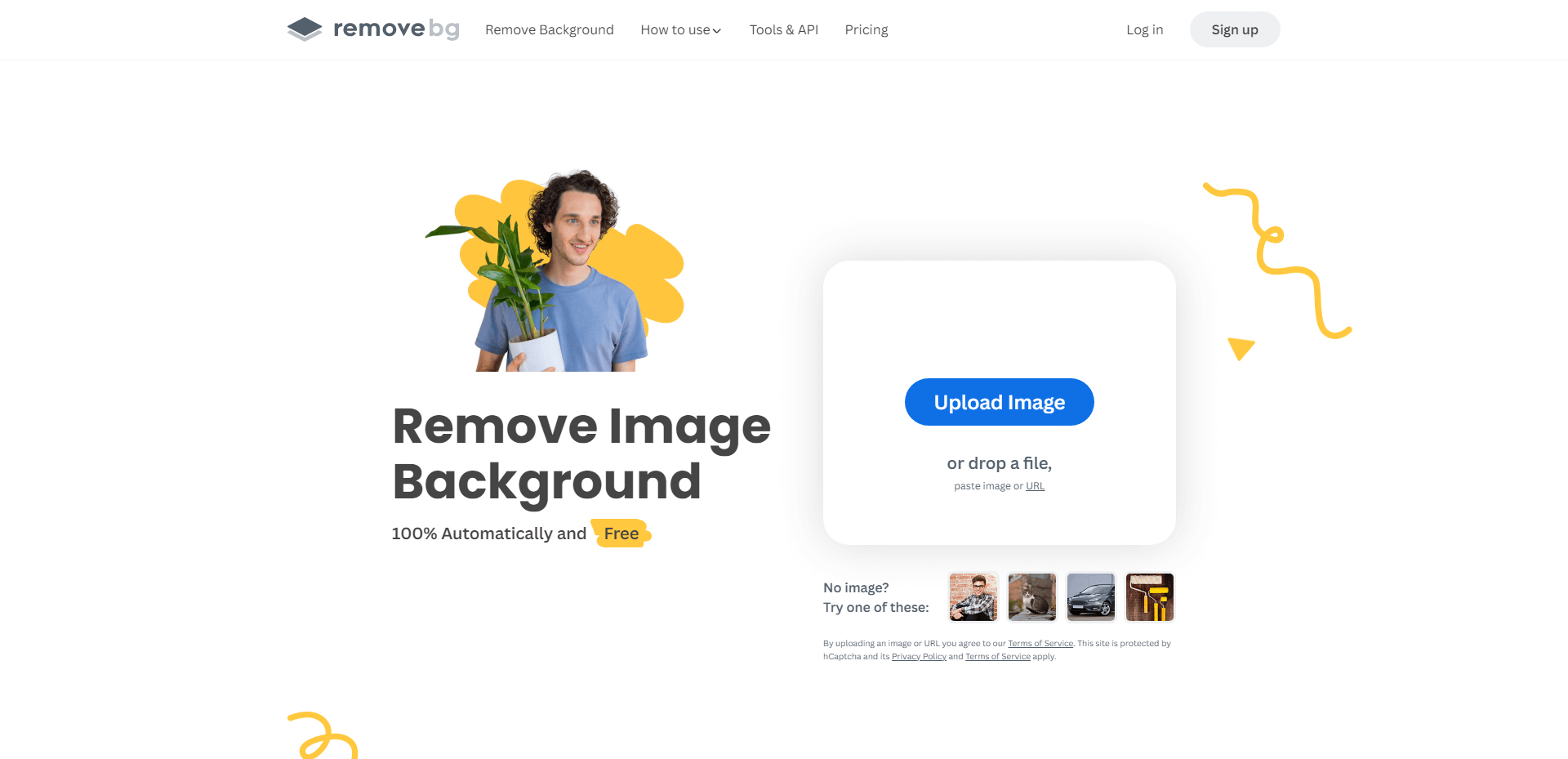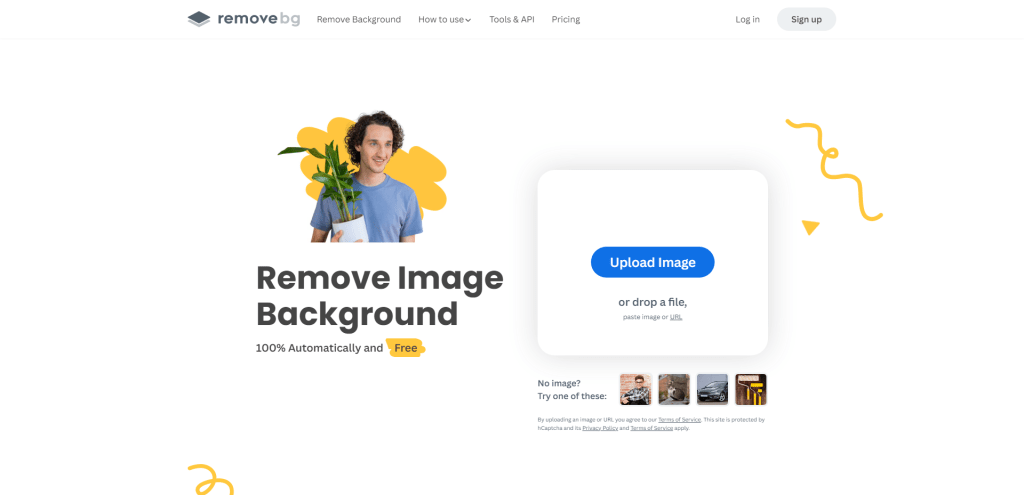 The Remove.bg project is easily one of the most popular solutions when it comes to removing backgrounds from images. Sadly, there are severe limitations for the free plan as you can only remove the background for 1 image as a free user.
However, if you're looking for a reliable platform that works on the Web and your computer locally, there aren't that many other alternatives that can compete with Remove.bg. Their premium plan is $9 monthly, giving you roughly 40 background removals.
Having said that, one of the upsides of this specific tool is that you can generate unlimited previews. This means that if you're having trouble removing a background from an image, you can use the Remove.bg free preview tool to see if the tech they're using can clean up your photos to your desired result.
And if the result is desirable, you can purchase credits from them. One credit on the pay-as-you-go plan is about $1.99, but you can also purchase bulk credits.
---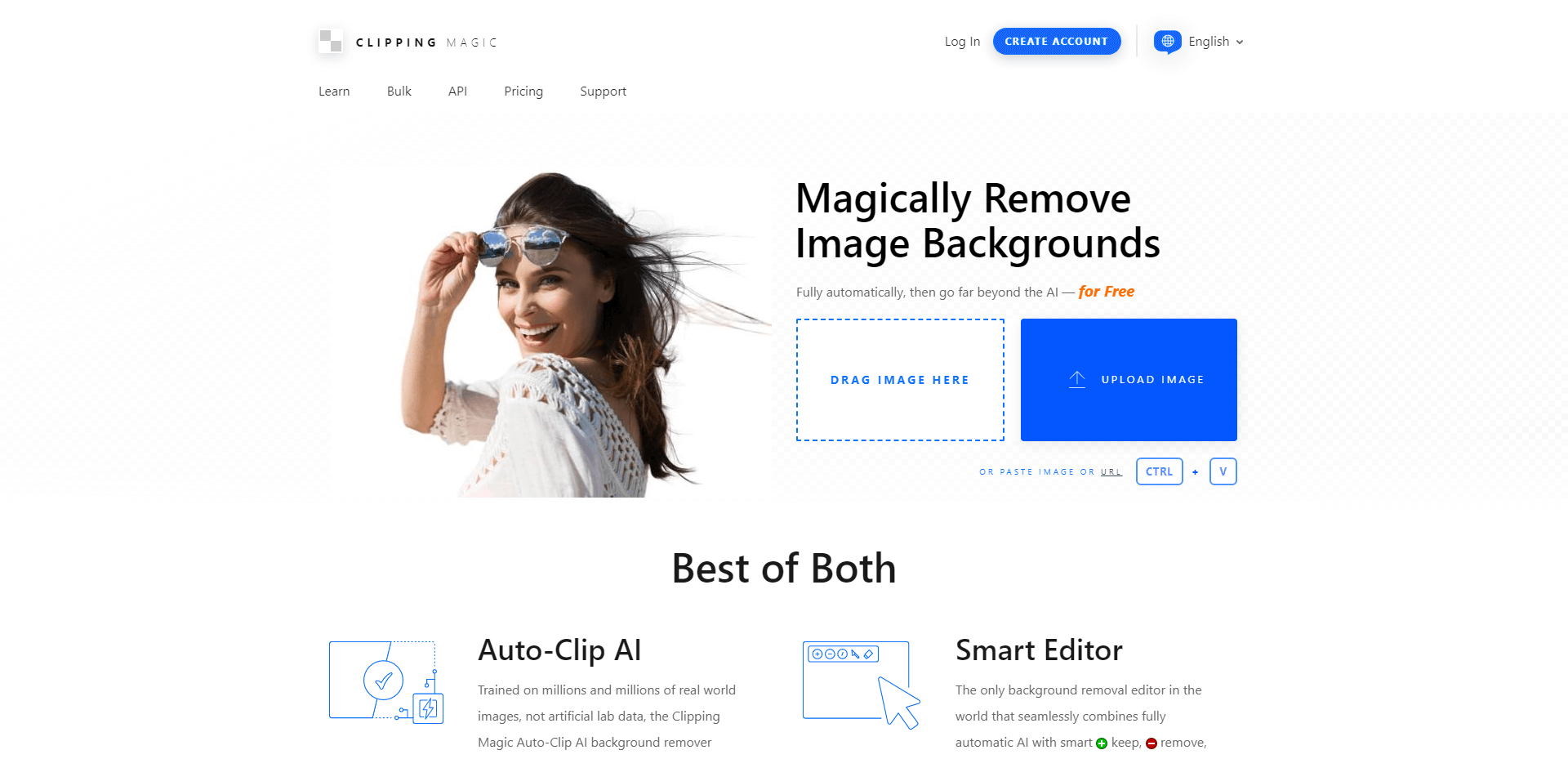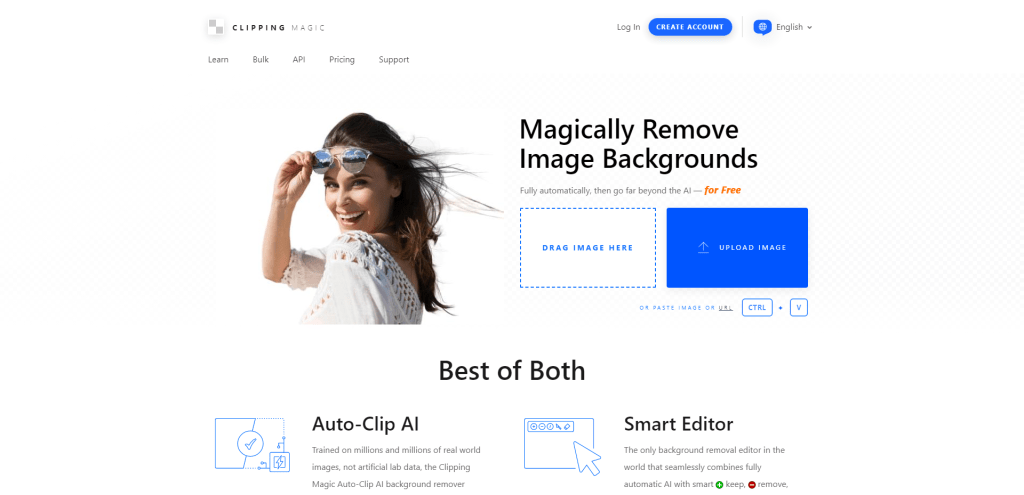 Clipping Magic also uses a custom-built AI (artificial intelligence) system to detect and optimize images for background removal automatically. Furthermore, they also provide a custom image editor (Smart Editor), which lets you further customize your images to remove or keep certain objects in the photo.
With this tool, you can elevate your eCommerce game by producing stunning product shots that conform to eBay and Amazon requirements with minimal effort and cost. The ability to swap background colors, straighten and crop images for a perfectly framed result, and bulk remove backgrounds with customizable default settings will help you achieve a level of consistency that is unmatched.
But Clipping Magic is not just for product shots; it can also tackle more challenging images, such as low-contrast edges and easily separating hair from backgrounds.
As for their pricing model, using Clipping Magic is free to a certain extent. You can upload, edit, and polish up your photos to look how you desire, but to download the final photo; you need to subscribe to their service.
Their Light (cheapest) plan costs roughly $5 per month for 15 credits.
---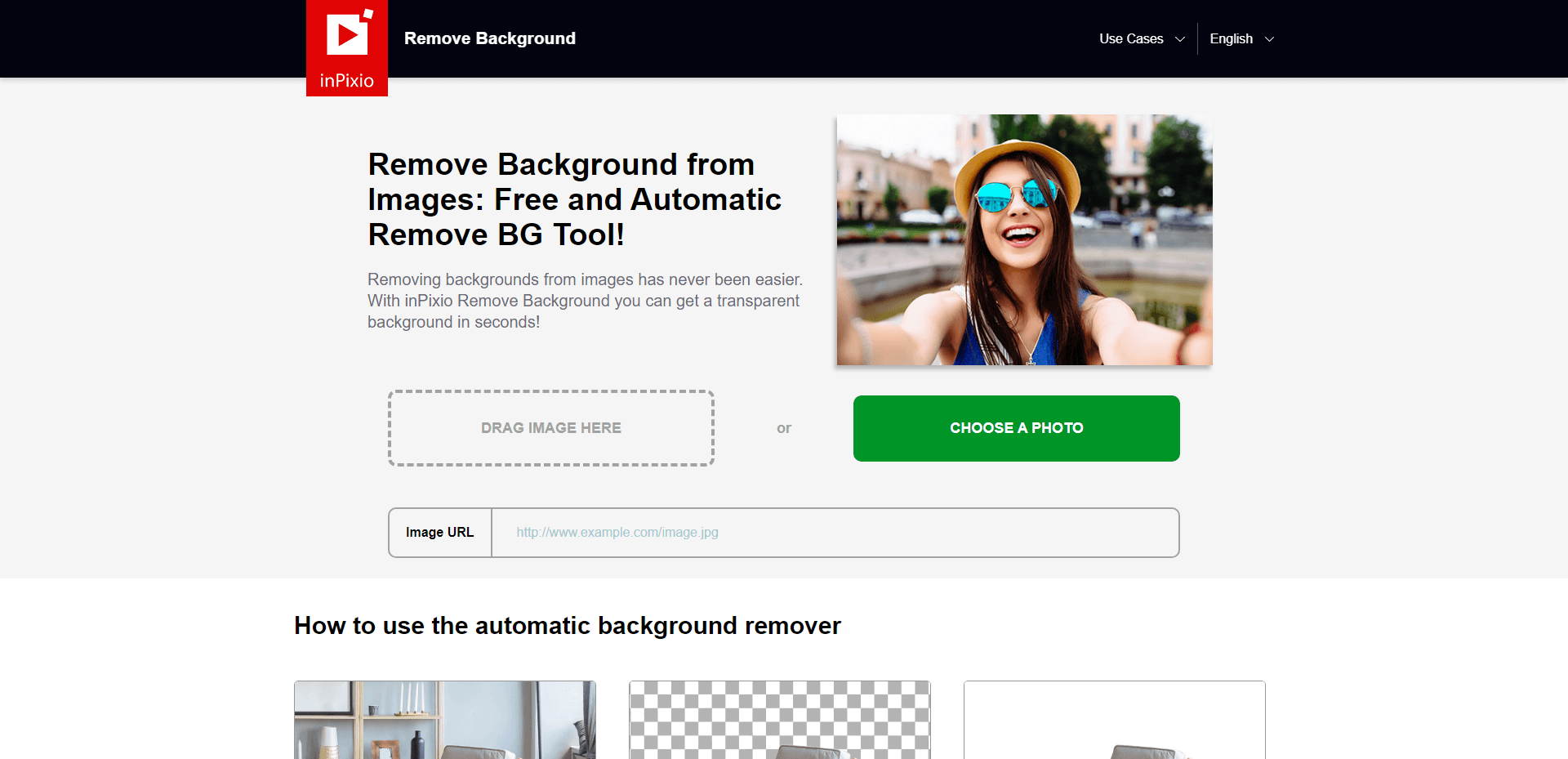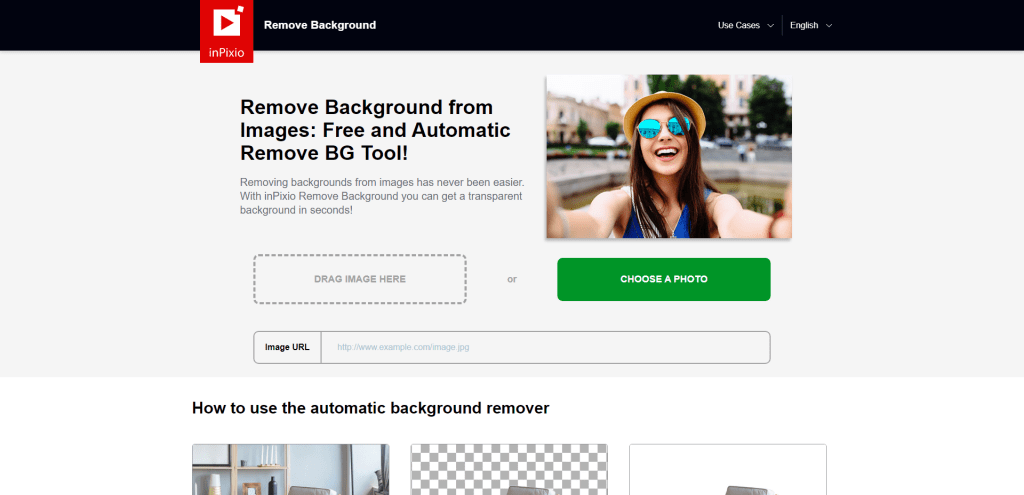 InPixio's background remover is a free and easy-to-use tool for removing backgrounds from images. With the ability to upload multiple images at once, the tool uses AI with machine learning to detect backgrounds automatically and remove them within seconds.
If the automatic background removal does not give the desired result, you can select areas of the image to erase manually. The finished image can be downloaded in PNG format with transparent background, which is perfect for eCommerce, business, personal use, and more.
Additionally, InPixio's background remover is also available as a desktop application, Photo Studio, which provides higher precision background editing and a whole toolkit for making amazing photos.
InPixio also looks to be one of the few tools that actually live up to their statement of being a free tool. I was able to remove the background for several images and never had to signup or deal with any limitations!
---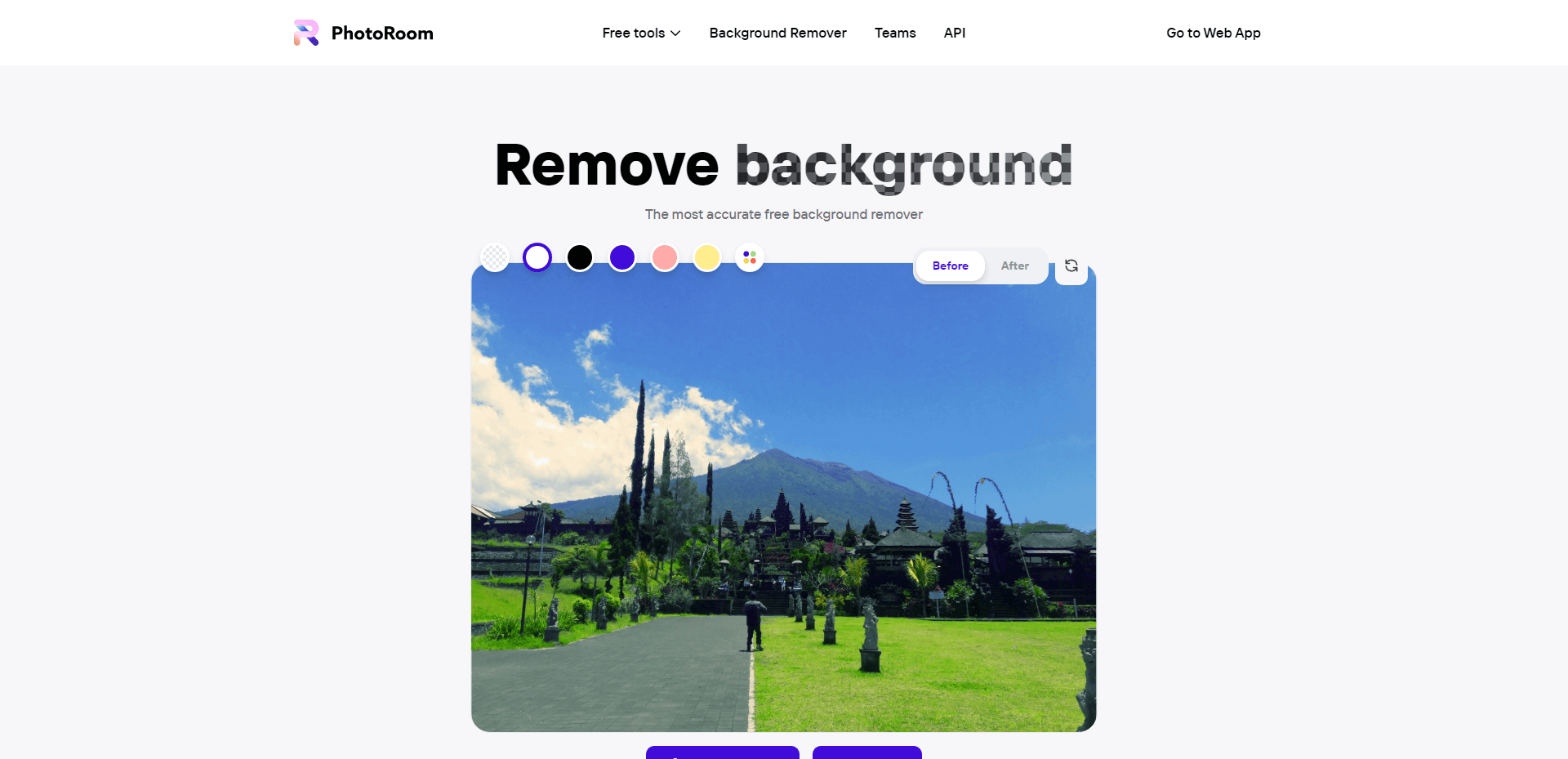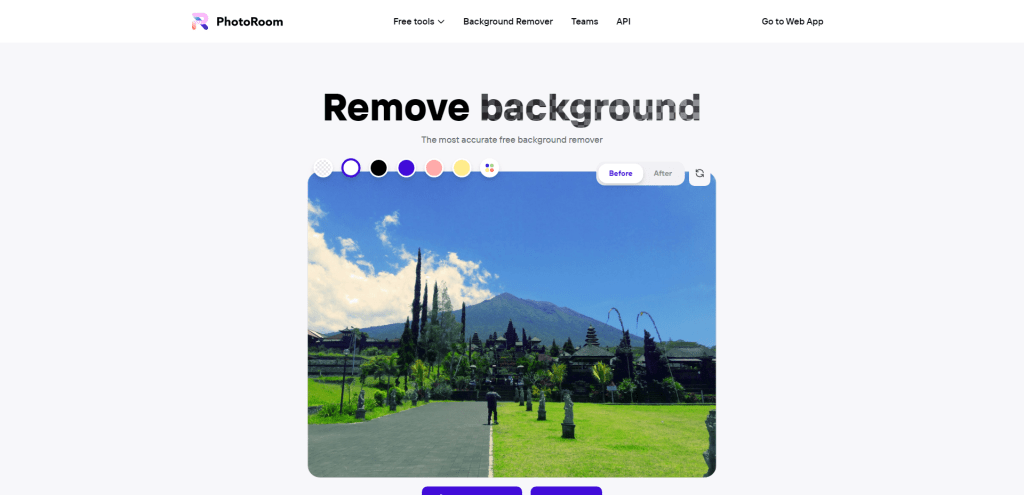 The background remover from PhotoRoom is also extremely simple to use and a handy tool to have in your bookmark bar whenever you need to touch up a photo. You can literally upload your photo from their homepage, have the photo's background removed, and download the final result instantly.
You can also do things like choose from a transparent background or apply a custom color (great for product shots and otherwise) – or you can take it a step further and use the PhotoRoom's custom photo editor to enhance your photos further.
(You will need to have WebGL and Hardware Acceleration enabled in your browser to use their photo editing tool, though.)
---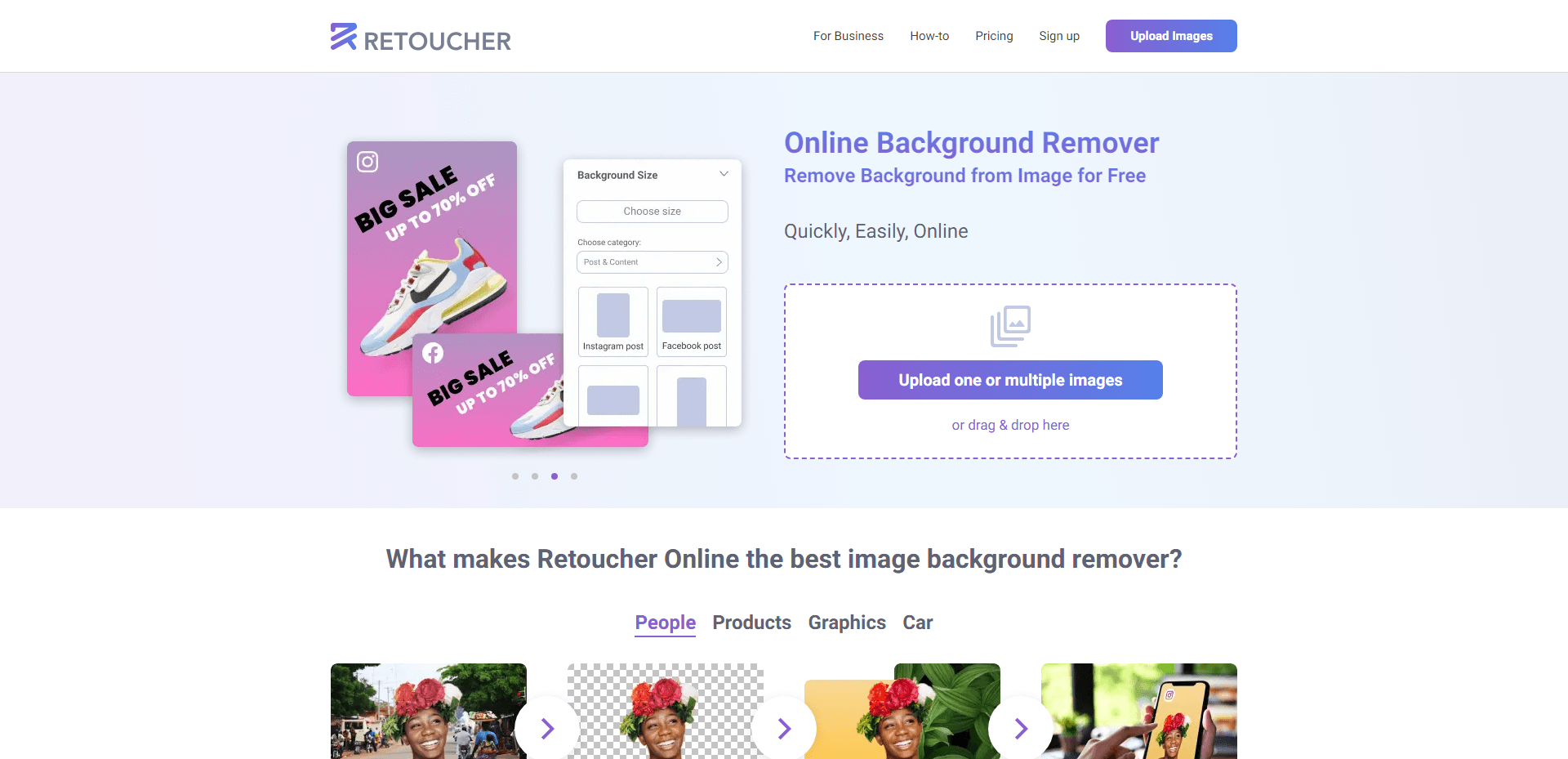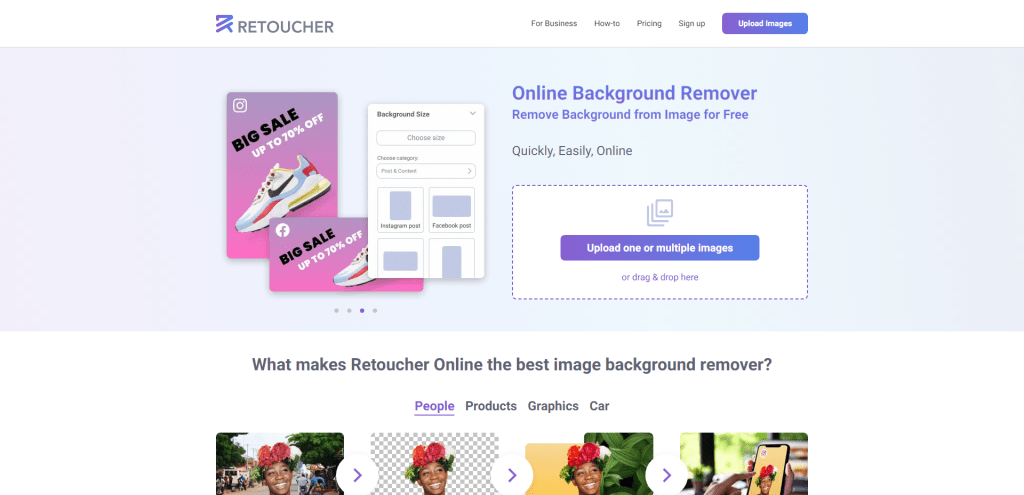 With Retoucher, removing backgrounds has never been easier. Upload one or multiple images or drag and drop them into the tool. Retoucher uses AI-powered technology to automatically remove backgrounds with just one click, making it perfect for people, products, objects, and much more.
But that's not all – Retoucher also allows you to make new backgrounds, replace old backgrounds with new ones, and even add shadows to make your images look more real.
Retoucher is free and does not require you to create an account, unlike other background removal services. And to clarify, free in this context means up to 3 background removals per day. That's 90 free removals every month!
Overall, Retoucher is perfect for personal and professional use. It's great for creating stunning designs for your personal social media accounts, such as Instagram, TikTok, or YouTube, and for general-purpose graphics. Plus, it's perfect for eCommerce, as it lets you quickly and easily make your product photos look professional.
---


The Slazzer platform is available both as a Browser tool and a Desktop tool for Windows, Mac, and Linux computers. Ideally, if your project requires you to batch-remove backgrounds for hundreds or thousands of images – you'd want to use the Desktop application, as it lets you do exactly that in a single click.
For more simple projects, one or several images at once, you can use their Browser tool, which is just as powerful. Slazzer offers 2 credits (2 free removals) with unlimited free previews. As we learned earlier, free previews mean that you can preview the end result of background removal, and if you like it – use one of your credits to download the image.
Worth noting that Slazzer offers a diverse set of third-party plugins and integrations. For example, their product is available as a plugin for popular photo editing apps such as Photoshop, Figma, and Sketch. And, of course, through their own Slazzer Editor tool.
Also, they have a separate WooCommerce plugin (for any of you running an eCommerce business using WordPress) and integrations through Zapier.
---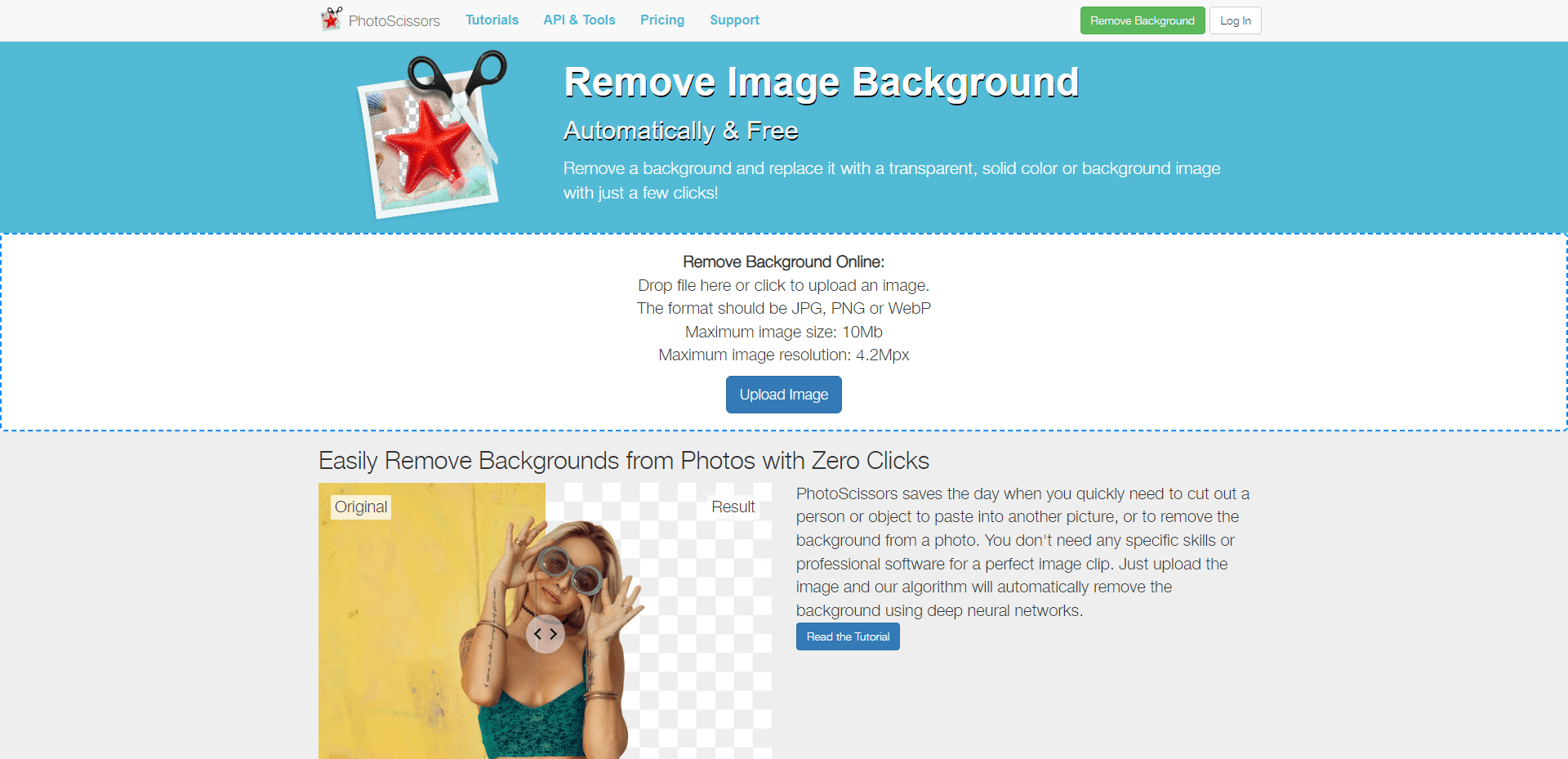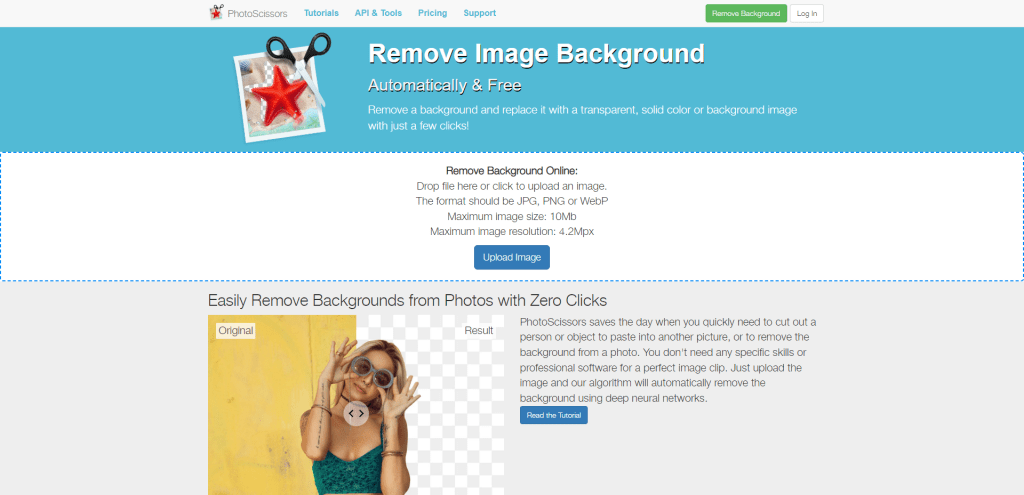 PhotoScissors is a completely free tool with only one limitation – as a free user, you get unlimited downloads, but the final photos are rendered in low resolution (standard definition). For practical and/or personal projects, this is probably sufficient enough. But if you'd like to download photos in their original resolution as you uploaded them, you'll need to sign up for their Pay As You Go credits. These start out at roughly $0.50 per image or $4.99 for 10 credits.
Among the unique features of PhotoScissors, you can remove backgrounds based on specific colors. This is great for when you have photos that have many similar colors blending together. PhotoScissor's algorithm can detect changes in color and ensure that the background removal only applies to colors/patterns that are in the background of the image you've uploaded.
---
Summary
There are many great tools and solutions for removing the background of a photo, as is evident by this article. Now, I do think a few of these tools could have done a better job at specifying the limitations of their "free" plan since a few of the tools on this list aren't all that free when, or at least not without severe limitations.
That said, there are plenty of good choices for personal projects. And if you're looking for something more robust to use on commercial projects – there are great options for that too. Artificial Intelligence (which is what all of these tools use) is a hot topic right now, so I fully expect more tools of this nature to enter the market in the near future. As such, I'll be keeping an eye out for any new tools and keep this article updated accordingly.