Starting an online store with WooCommerce is as easy as downloading & activating the plugin. You could, in theory, be able to sell products on the same day. But, it comes down to your ability to promote your products, using internal methods and external marketing channels. And that can prove challenging when working with a tight budget!
Internal vs. External marketing in eCommerce
These two terms are inevitably going to come up whenever you're researching eCommerce marketing, and what the best practices are. So, let me get it out of the way now.
Internal marketing is something you do internally - on your eCommerce website. This can include special offers, promotions, coupons, blog posts, popups, etc. And External marketing is something you do outside of your eCommerce website. This can be paid advertisements, giveaways, sponsored content, reviews, etc.
Regarding external marketing/promotion, you'll typically have to make at least some form of investment. It could be monetary through advertising, but also your time by writing content pieces for publishers or working with influencers. If we look at the marketing report from HubSpot - more than 70% of marketers invest in content marketing.
Of course, content marketing can also be done internally. And you should already be doing that, anyway. But, another form of marketing optimization is through specific features, which can be implemented using plugins. Such features range from bulk discounts, and wishlists, to more intricate approaches like personalized pricing.
So, this collection of marketing plugins is focused exactly on that.
Before we start, I want to clarify that this collection is based on free plugins. Sure, some of the solutions listed here have a "premium" upgrade, but the goal is to list free plugins, and then if you wish to upgrade - it's entirely up to you to make that decision. Let's get the ball rolling then.
---

There are countless reasons why someone would abandon their cart. Ultimately, it's not about monitoring how many carts get abandoned in your store. It's about being able to convert those abandoned carts back into paying customers, which is precisely the idea behind this plugin.
The plugin works by monitoring checkout pages and storing email information about customers who didn't complete a purchase. Then, the plugin will automatically begin sending follow-up emails (you can customize these) after your specified interval. The interval can be as little as 10 minutes or as much as 2 days. The goal is to keep the customer interested in the purchase.


The plugin monitors all abandoned cart orders. As such, you'll have access to a dashboard that shows how many orders have been recovered or lost. But also showcase how much revenue the plugin has helped to recover. And as I mentioned, each follow-up email can be customized by you to meet your needs. For example, if the first few emails don't convert - you can do one last hail mary email and include a special discount.

In simple terms, a sales funnel consists of a product landing page and a direct checkout. Such sales funnels go in-depth about a specific product, providing customers with extensive details and use cases. And ultimately, having them convert on the same page. So, in this context, the Funnel Builder from CartFlows is the ultimate sales funnel builder.
The plugin works by integrating with popular WordPress website builders such as Elementor, Divi, Beaver Builder, Gutenberg, and others. Once you select your preferred builder, the plugin will let you create your first Flow, and then access the Templates dashboard. Like so: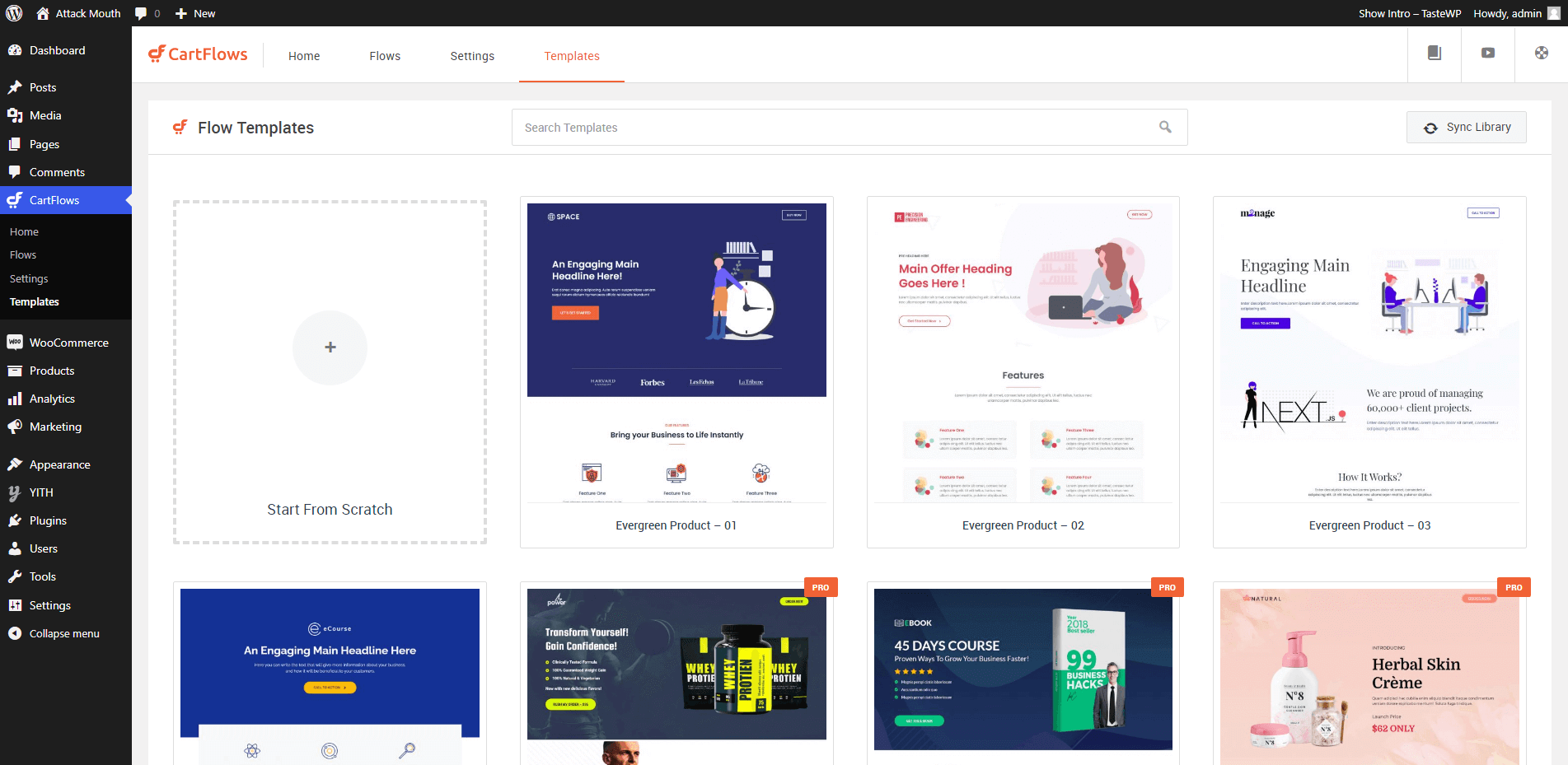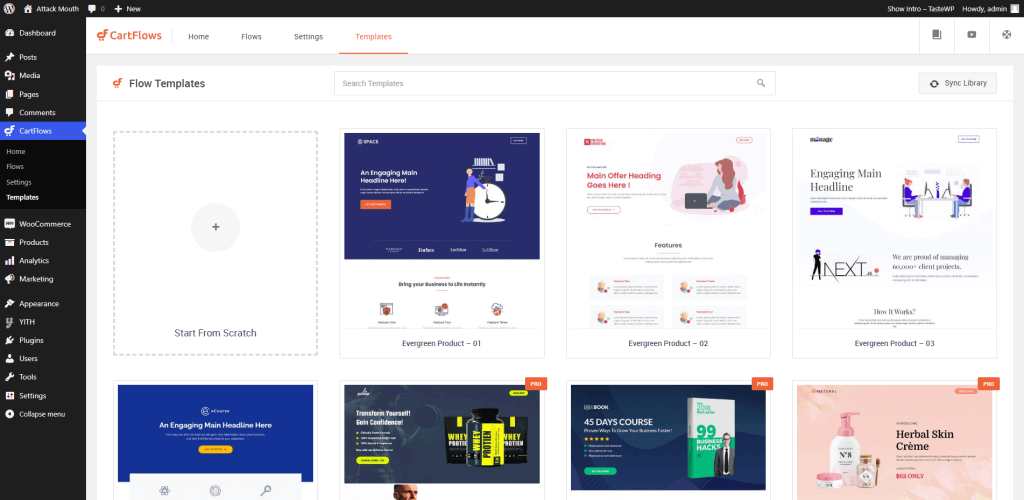 From here, you have the option to start from scratch and build your own template. But CartFlows have also gone out of its way to provide a few sample templates. I selected Gutenberg as my preferred builder, so after importing a demo template, I could go back to Flows and access all individual pages: Landing Page, Checkout Page, and Thank You Page.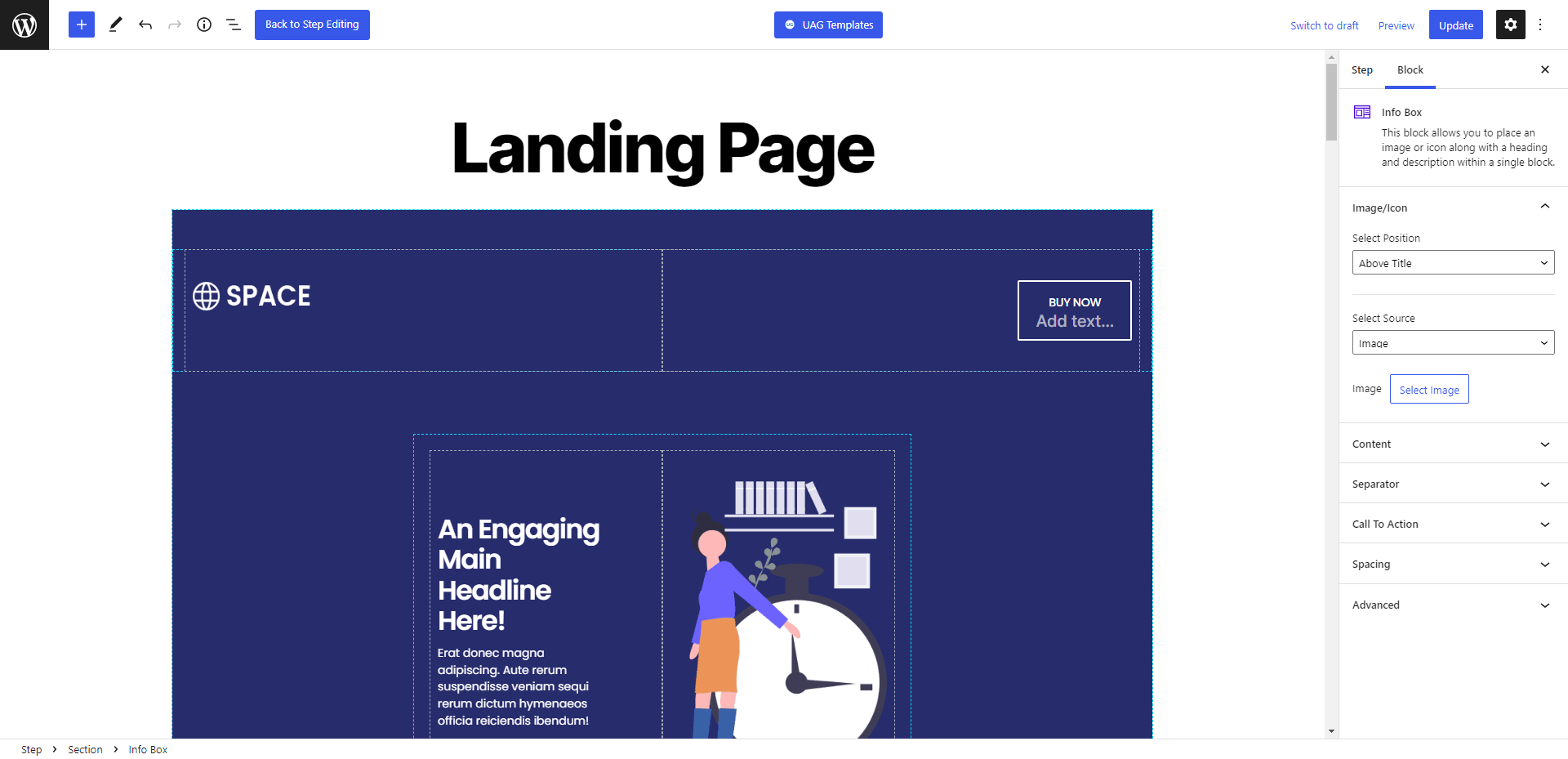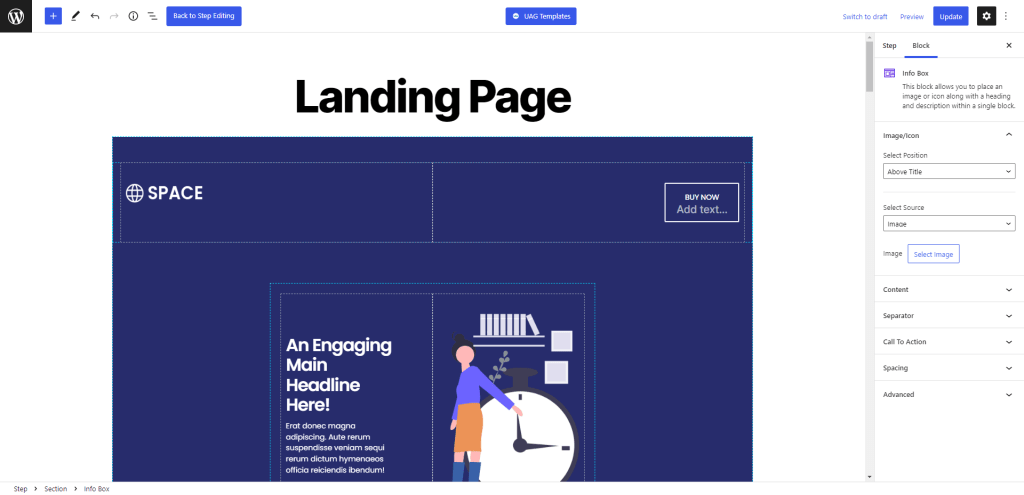 As you can see, accessing the Landing Page template takes you directly to Gutenberg Editor. Here you have complete freedom to customize the landing page for your funnel. This includes using external plugins, such as Block plugins, for even more customization options.
It's quite a lot to take in at the same time. I highly recommend checking out the plugin's official page and reading more about it. If, for example, you're selling online courses or providing services - a sales funnel can be of immense benefit to help you attract more customers. And this plugin specifically also takes care of things like monitoring sales and other stats.

Consumer Insights report from Think with Google tells us that, "40% of shoppers surveyed think their shopping experience would be better if retailers offered a wishlist where they can save items they're interested in.". And I can say the same from personal experience. I use wishlists to monitor special offers, whether it's games, digital products, or computer components.
The plugin itself doesn't require any configuration, although it is possible to change its placement and customize the text. Once you add the plugin to your WooCommerce site, the wishlist will be automatically activated, and customers can start adding items to their wishlists.
You will need to upgrade if you would like to send out automated emails whenever a product is back in stock or on sale. Sadly, YITH (developers) does not provide this feature in the free version.

Nobody likes going to the checkout page only to realize that the shipping cost is nearly as much as the product itself. Sure, there are plenty of justifiable cases in which shipping costs should reflect the cost of getting the product shipped. But for practical purchases, whether it's apparel or kitchenware, customers expect a discounted shipping rate at the very least.
WooCommerce has a shipping plugin of its own, however, their plugin cannot provide complex conditional logic to create intricate shipping cost scenarios. As such, Octolize (100,000+ users) is easily the best choice. Both plugins work together really well, and Octolize recommends you get WooCommerce Shipping for additional features.
Here are some of the things this plugin can do:
Create Shipping Zones and assign custom shipping rate rules to each one.
Calculate shipping costs based on items in the cart or item-specific details.
Offer free shipping past a certain cart threshold.
Apply shipping costs based on item size, weight, and overall price.
I have to admit that at first glance, it was quite difficult to figure out how to use the plugin's dashboard, but eventually, I got a hang of it. Octolize has provided countless tutorials and video guides on how to get the most out of their Flexible Shipping plugin.

I'd liken this plugin to having a store clerk on your website, who can answer people's pressing questions about a specific product. The most popular eCommerce themes tend to implement similar functionality by default. But if yours don't have it, the Custom Product Tabs plugin will let you add additional information tabs to your product pages.


Once you activate the plugin on your WooCommerce store, you have two options. First, you can go to the Custom Product Tabs dashboard and create tabs there. Alternatively, and probably the better choice, is to go directly to WooCommerce -> Products and select each product individually. On this screen, you'll have your usual Product data dashboard, but with the addition of Custom Tabs as added by this plugin. (See screenshot above)
By selecting Custom Tabs, you can start adding new tabs to each product individually. You have complete freedom to use the WordPress Editor for customizing each tab. And, you can also add more than one tab per product, including the ability to reorganize tab orders. Last but not least, each new tab you make will be saved and can be reused again for a different product.

Social proof is an inseparable part of marketing your eCommerce store. According to BigCommerce, "79% of people say that social proof, like user-generated content (UGC), highly impacts their purchasing decisions.". UGC is a relatively small signal compared to reviews, endorsements, and a strong social presence.
So, another form of social proof is order notifications. If a customer sees that someone else is either looking at a product or has purchased it recently - it creates a sense of urgency. And this works even better when you're working with products with limited stock availability.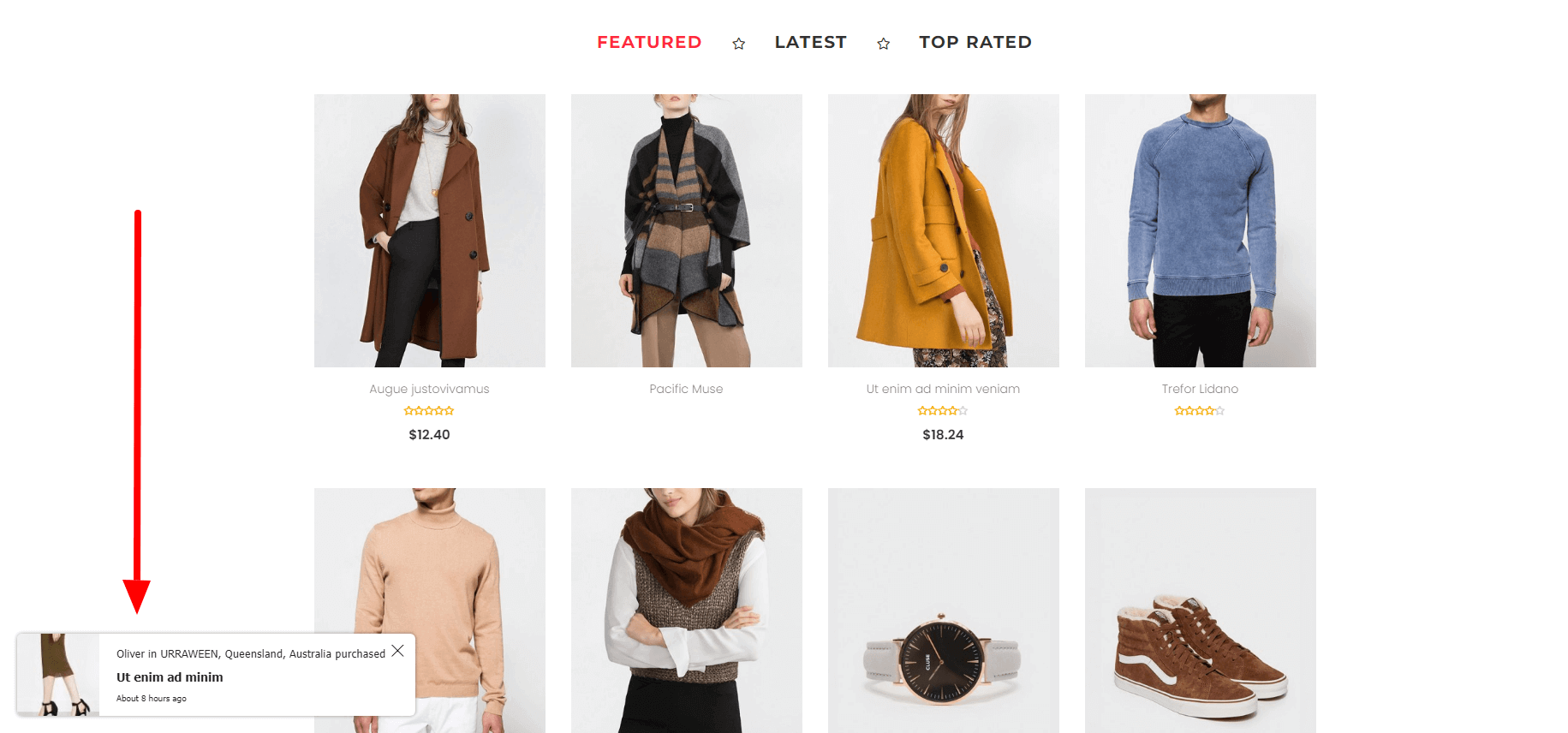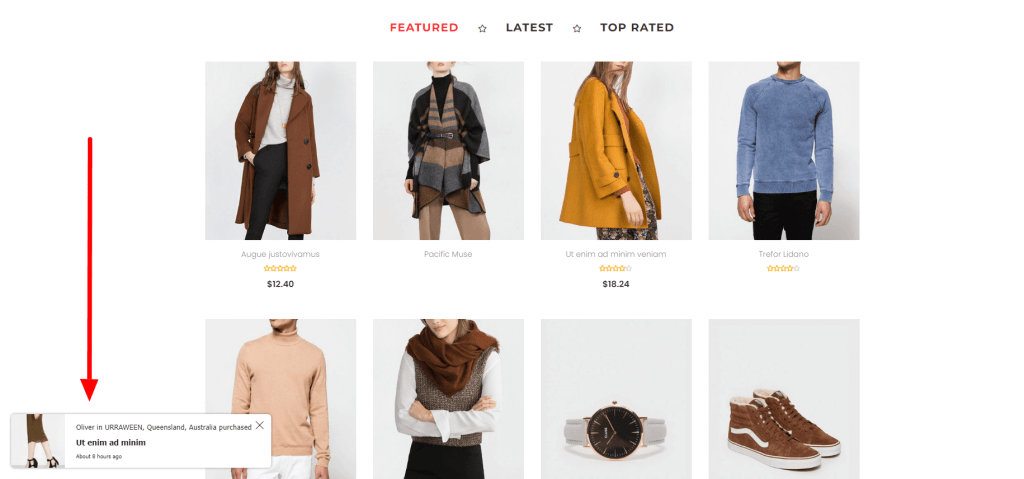 This plugin is mobile-friendly, so mobile shoppers will also see the notification. The flexibility of customization options means you can configure this notification to function exactly how you like. And if you don't feel like doing the design work yourself, just pick one of the 20+ pre-built templates, and avoid starting from scratch. Additional design settings include the ability to reposition the notification, but also change various animation effects.
As a side note, yes - it is possible to use this plugin and generate fake notifications. It's not something I can openly endorse, but it is certainly possible. You'll find plenty of options to apply the notification in different contexts, and ultimately have the choice to go with either real orders or fake ones.

One of the quickest ways to get your products flying off the shelves is to provide your customers with a discount code. Not only are discounts great for encouraging purchases, but they're also great for having people use word of mouth to talk about special deals you're offering.
Now, discounts can be applied in a multitude of ways. For one, you can do practical percentage-based discounts, which works great in any scenario. But additional discount types include buy one get one free, purchase thresholds, and discounts for first-time customers. To best manage so many different types, a plugin like Discount Rules is recommended.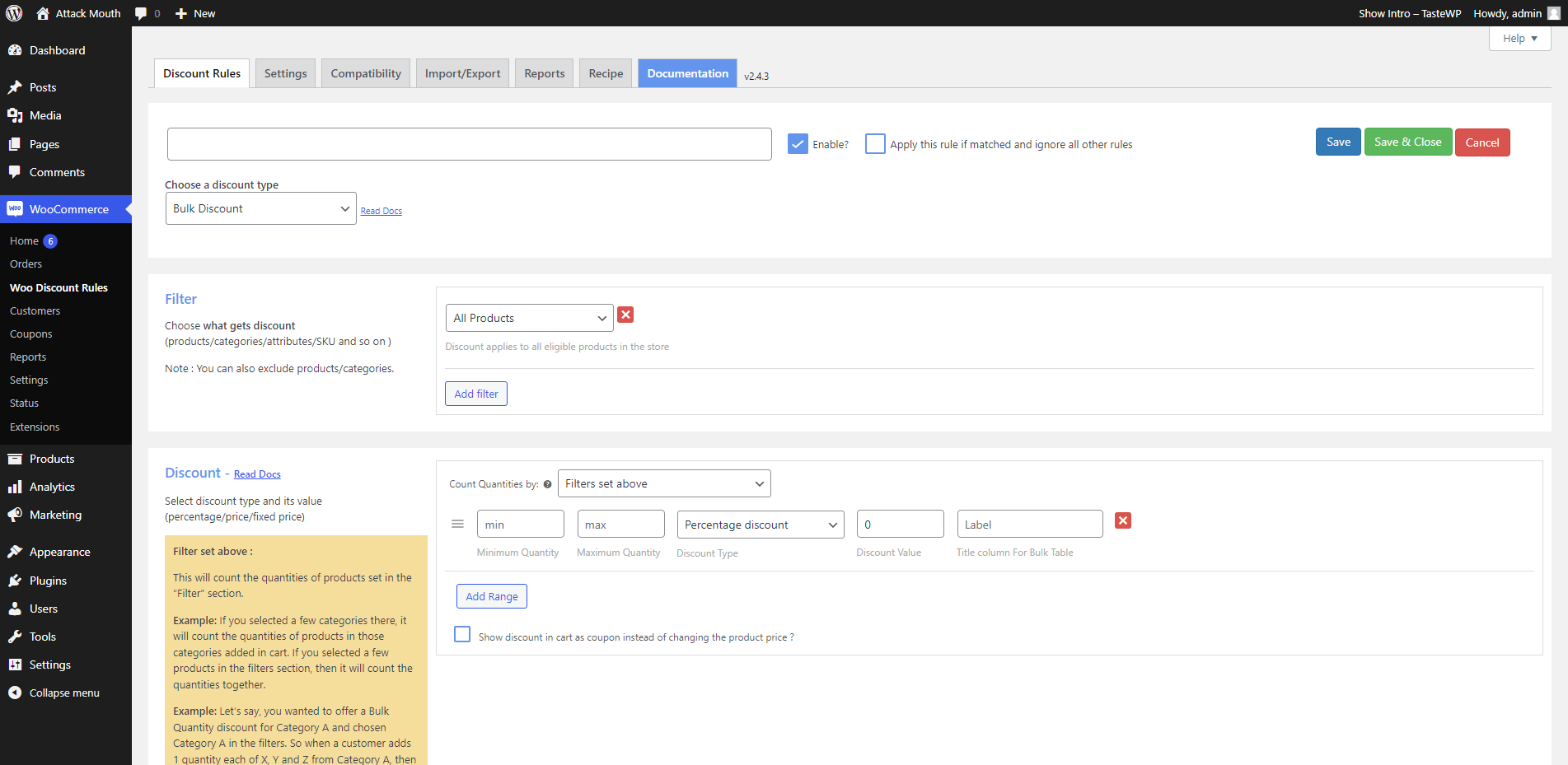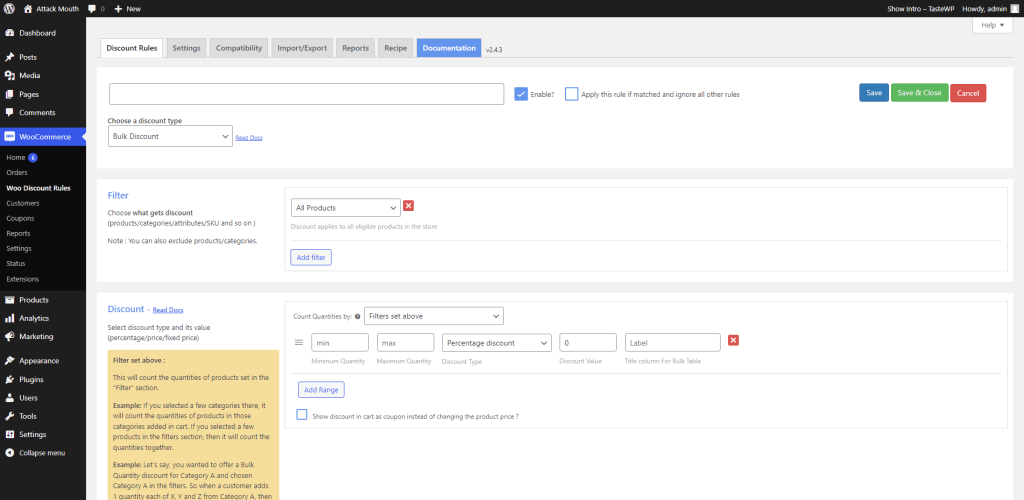 The plugin comes with its own dedicated dashboard for building discount logic. For example, you can create sitewide discounts for specific product categories. You can also do things like activating discounts upon using a coupon code. You can achieve close to 50 different discount variations in combination with the custom filters and rules.
I'll add that the free version of this plugin has nearly 100,000 users, and I believe you'll eventually want to get the Pro version. The number of extra features and customization options you get with the upgraded plan is unprecedented.

How often have you gone online shopping to end up with 5 different browser tabs open, trying to compare the differences between various products? This is a fairly common occurrence, but only if the eCommerce site at hand doesn't provide real-time product comparison.
Smart Compare from WPClever is built specifically for this purpose. Your customers can go to product pages, click the "compare" button on items they like, and then compare them all at once. The comparison data is based on the fields you have enabled for each product. So, this means you can also apply custom fields or disable certain fields entirely.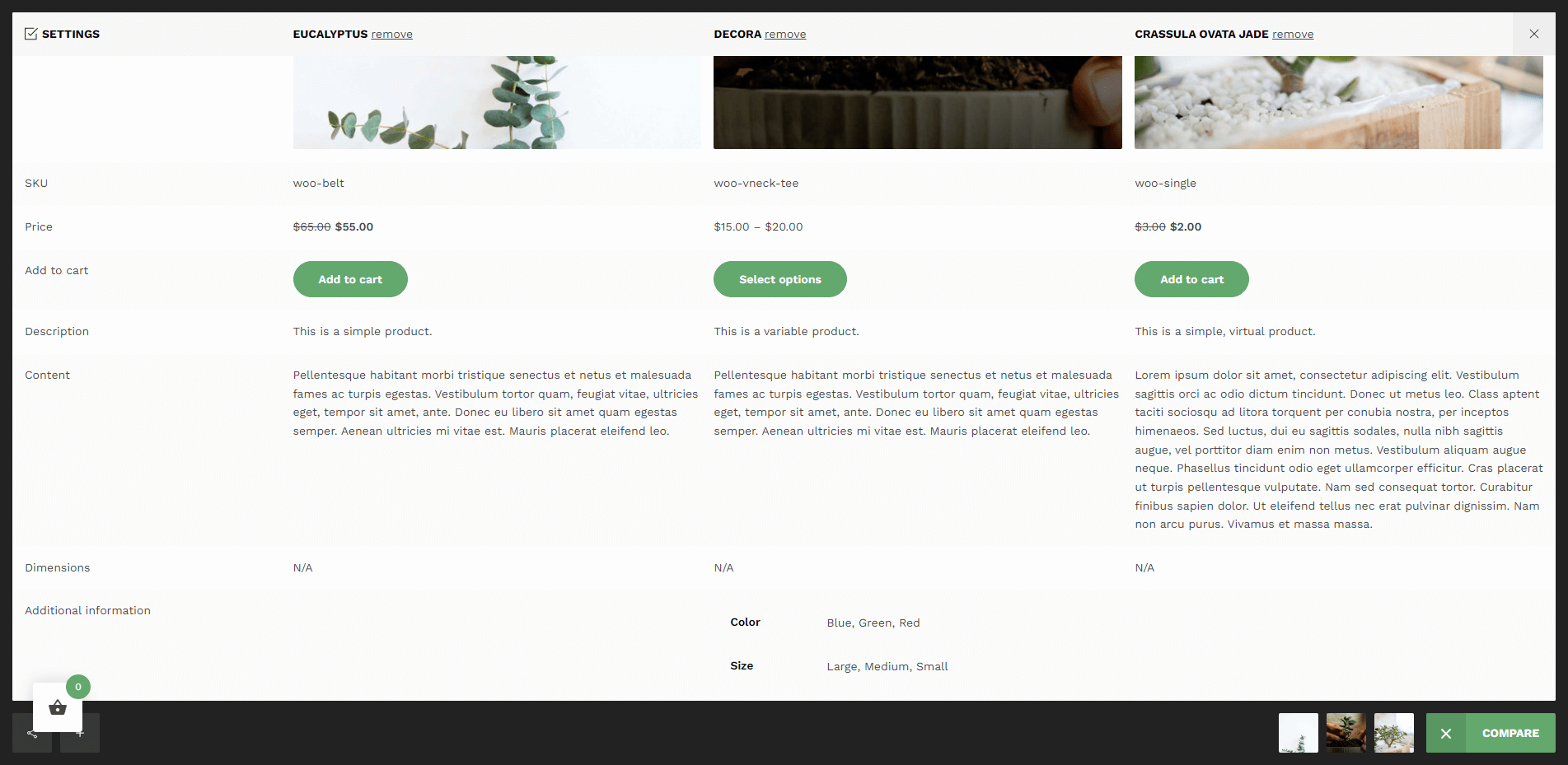 Regarding the features, the widget uses AJAX so that customers don't need to reload the page - all data is stored on the same page. Also, you can enable highlighting specific fields which emphasize the biggest difference in each product. Customers can also click the Settings button inside the comparison widget to remove/hide certain fields.

I tend to tread lightly when it comes to plugins that invoke FOMO. However, HurryTimer has its uses, especially if you have a genuine sale to offer your customers. With this plugin, you can create an "urgency" countdown and place it either on individual product pages or apply it sitewide. HurryTimer does support stock-based conditional logic.
After installing, you can go to HurryTimer -> Add Campaign.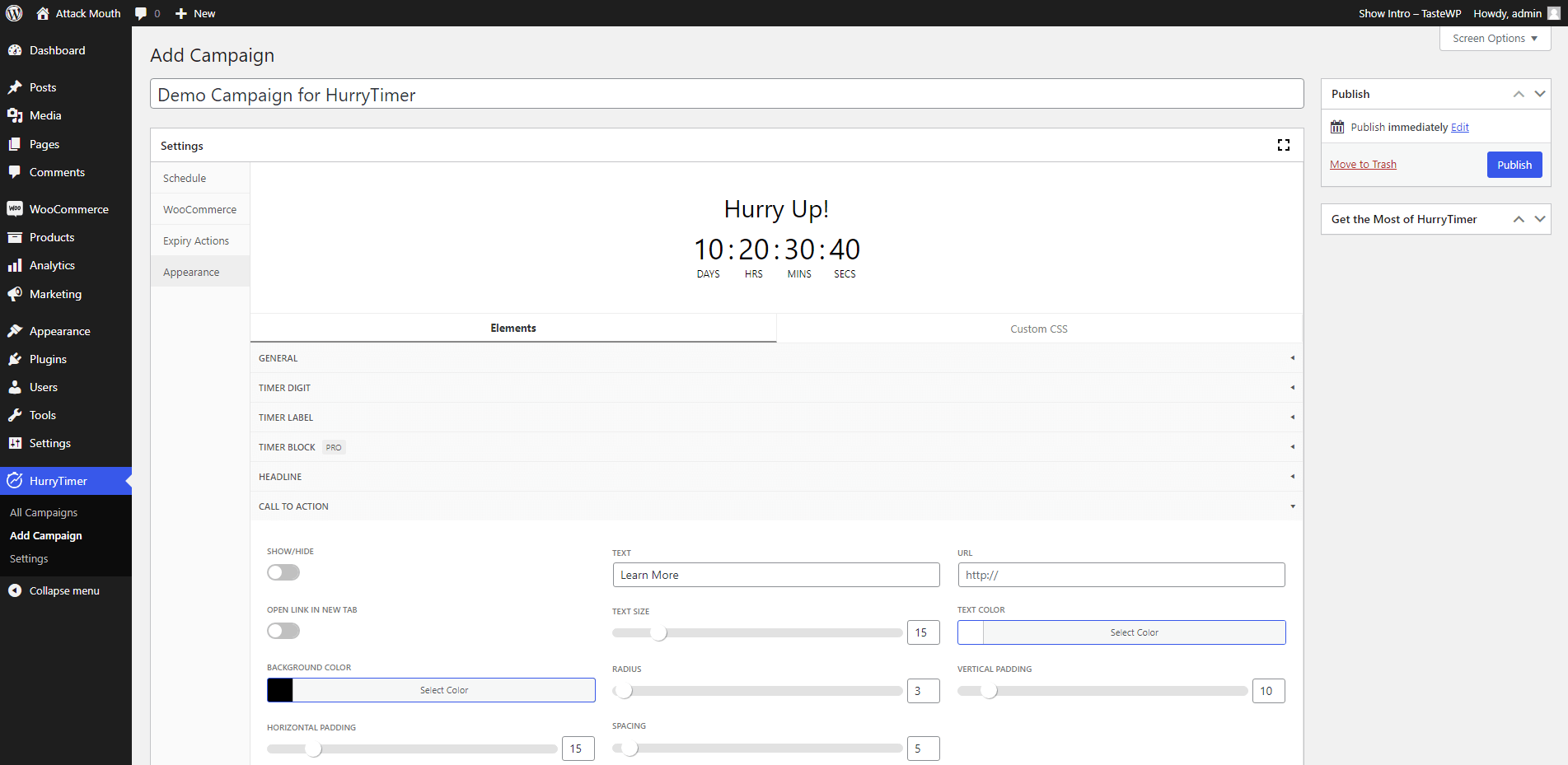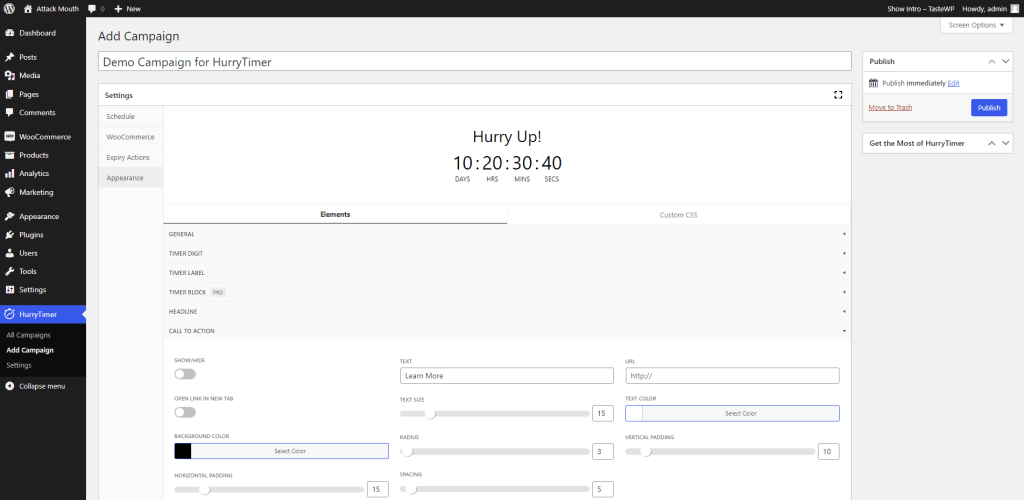 This dashboard lets you customize everything from the appearance of the countdown to selecting specific products or a category of products where you plan to display the banner. You can change the positioning to display the countdown in custom areas of your pages. And you can also do things like creating a custom countdown for each unique visitor. In other words, this plugin can be used to promote special offers to new customers arriving at your eCommerce store.

I would make for a terrible crypto ambassador, but there is no denying that accepting crypto payments on your eCommerce site has immense benefits. Shopify provides this feature by default, letting users opt-in to accept "alternative payment methods".
And, a large number of online retailers have also enabled this option. In terms of marketing, enabling crypto payments can lead to an increased number of customers. This is mostly because people with crypto tend to look up eCommerce stores that accept crypto payments.
Besides, it's a great way to get your store included in various lists for online stores that support payments through Bitcoin, Ethereum, and other coins. As for this plugin, it adds 0% fees and supports the most popular crypto wallets, including MetaMask and others. The authors for this plugin have provided extensive documentation and video tutorials on YouTube.
Conclusion
While it would be wonderful to simply activate a plugin and watch the sales start flooding in, it's not exactly how it works. Like anything marketing-related, everything comes down to testing and optimization. As long as you understand a certain plugin's purpose and its features, you can better equip yourself to monitor how that specific plugin affects your sales.
Lastly, you have to be willing to experiment with new things. As we saw throughout this article, there are a plethora of plugins that provide unique yet easy-to-implement features.
How you choose to implement them is up to you. And trying something new is better than not trying at all.