Ooolala! A massive announcement that will impact graphics and web designers around the globe has been made by Bloomberg – which has just put out a report that Adobe is acquiring the collaborative design platform Figma for a whopping 20$ billion US dollars.
Dylan Field, the CEO of Figma, published the news on the Figma blog, also.
---
As someone who has used Figma since the day of its release (September 2016) – this is a news headline that is tough to swallow. Figma has been my go-to tool for doing design work for my blog and its posts all these years, and seeing Adobe (of all the companies) acquire Figma is definitely making me feel uneasy about the product's future. We'll get to that in a bit.
Does the acquisition by Adobe mean that Figma will now become a paid-only product?
Dylan touches on this in his announcement, albeit in a traditional corporate tone:
Adobe is deeply committed to keeping Figma operating autonomously and I will continue to serve as CEO, reporting to David Wadhwani. David is someone I've known for a few years now and we have a strong relationship of mutual respect; I'm very excited for us to collaborate with him on how to continue growing Figma's business. The entire Figma team will report to me. We plan to continue to run Figma the way we have always run Figma — continuing to do what we believe is best for our community, our culture and our business.

Dylan field, ceo, figma
And a few paragraphs later, he also mentions this, "[…] Recognizing that we are in an unpredictable, inflationary environment, we currently have no plan to change Figma's pricing. Finally, all of Figma will continue to be free for education. […]".
This is great news, at least for the time being. But, in my humble personal opinion – there's absolutely zero chance that Adobe won't eventually claw its way toward making Figma part of the Creative Cloud platform. And that's why this whole thing is so worrying.
Oh, look, an update! Figma did a Twitter Spaces to discuss the acquisition, and Ashish put together a summary of everything that was said/discussed.
Why the long face, and what's the deal with Creative Cloud?
Once upon a time, many many years ago, there was a thing called Adobe Creative Suite.
With Suite, you could use Adobe's products much like any other software: buy a license, download the software, and use it. But all that came to an end when Adobe transitioned to Creative Cloud.
It is still possible to use Adobe's products offline, but the license must be activated through their Cloud platform. The main point is the pricing module that has been applied to Creative Cloud. It is subscription-based (monthly and yearly), and some would argue it's also extremely expensive.
Lest we forget, Figma also offers an extremely generous free plan, which I believe is going to leave a lot of people empty-handed if Adobe's ultimate plan is to cram Figma inside the Creative Cloud Suite. Adobe does not provide any of its Creative Cloud products for free.
Are there any free alternatives to Figma?
I'm happy for Figma and everyone on their team. Big day for them, no matter what my perspective or opinion might be. Business is business. And it's safe to assume that Adobe will want the dust to settle before it starts executing any ideas it might have for Figma's future.
As for alternatives to Figma, and one's that are free – I recommend Penpot.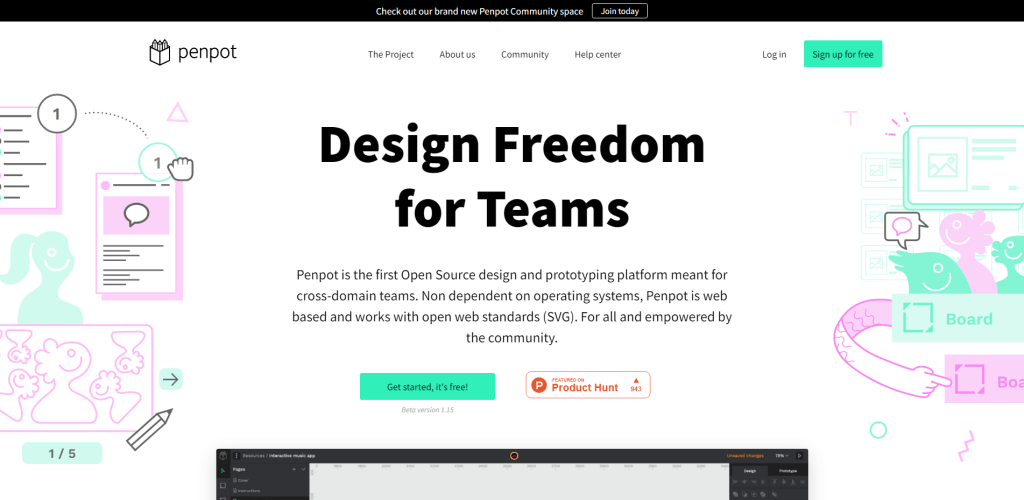 The project has been in the works since early 2021, and while it remains in Beta, for now, I do think that this recent news about Figma's acquisition will help boost Penpot's popularity.
It is developed as an open-source project and follows a similar mission to that of Figma: to offer a collaboration-first design environment capable of prototyping, animation, and easy vector management. Needless to say, I'm sure that morale at Penpot is going to increase substantially in the coming weeks as more users try their platform out.