The news that Adobe has acquired Figma is now out in the wild. The amount of memes flooding Twitter and Slack channels has been quite something. And while I cannot speak for everyone, I think a substantial number of designers won't be able to live with this news comfortably.
First and foremost, at this time – Figma will remain an independent (separate from Creative Cloud) company. That much was said in the announcement from the CEO, Dylan Field. As more concrete information becomes available on their plans for the future, this article will be updated accordingly.
9.16.2022 – Figma did a Twitter Spaces to discuss the acquisition, and Ashish put together a summary of everything that was said/discussed.
The other thing is that Figma has no real competition when it comes to both a free plan but also a Community Hub. If you're a small-time designer or maybe a blogger, you can't tell the difference between their Free and Pro plans. That's how good it is.
The competition got quite the shoes to fill in.
It's not just that Figma is a cross-platform, collaboration-first design and prototyping tool with a dozen use cases. In 6 short years, Figma grew from a design tool to an epicenter for design resources, tools, and guides on how to create world-class User Interfaces.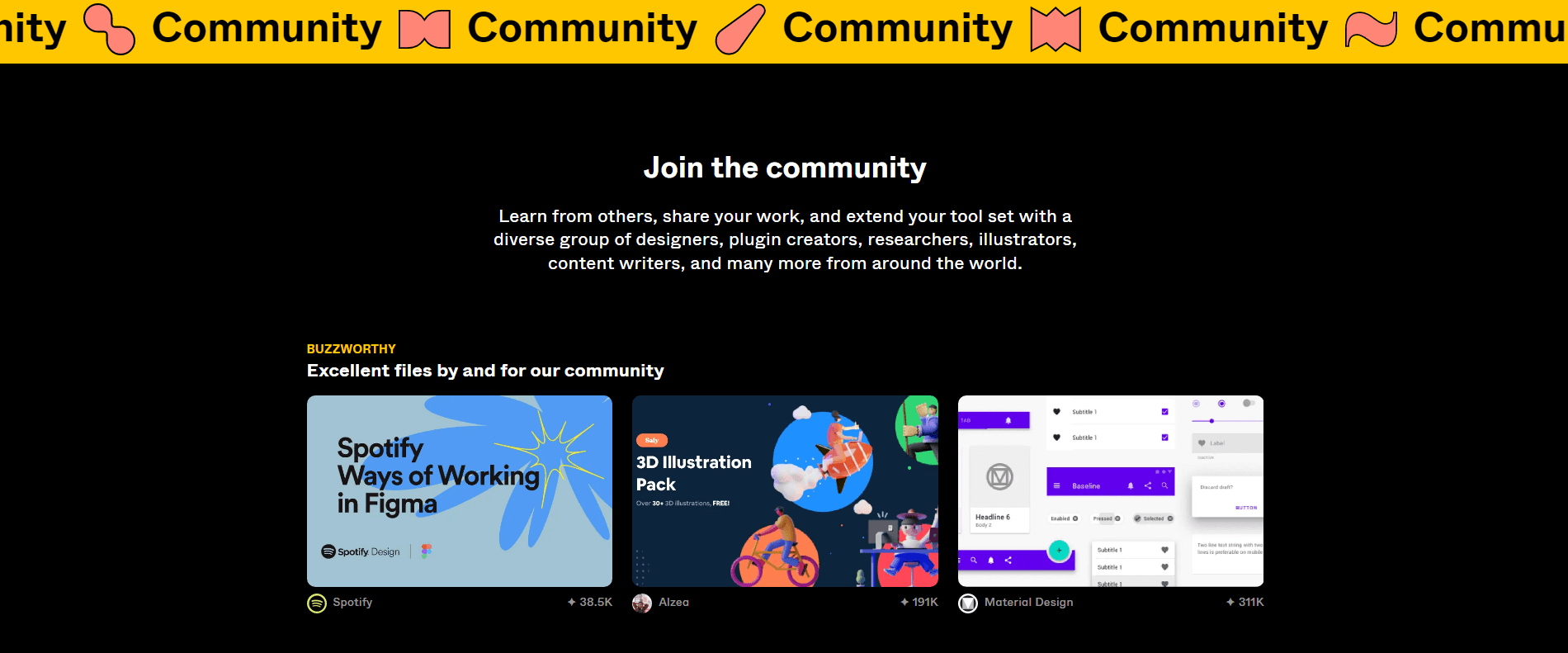 So much so that if you're a Sketch, InVision, Adobe XD, or any other alternative platform user, Figma might still be a part of your daily design workflow because its resources are that good. And this is amplified tenfold for actual Figma users. From templates to UI kits to textures and patterns to an extremely rich repository of plugins that make designing so much more enjoyable.
I think it's a fair assessment that more than people being upset about Adobe having acquired Figma, it's the fear of losing access to these community-curated resources. Integrating a community aspect might prove beneficial, whether you're a paid or free design tool. And even more so if the day does come when Adobe decides to pull the plug on Figma and stuff it inside Creative Cloud.
Figma Alternatives for UI & UX Designers
Humans are incredibly adaptable creatures, so we will look past the many things that make Figma a great platform. Instead, we'll look at what makes other Design / Prototyping tools a solid alternative.
---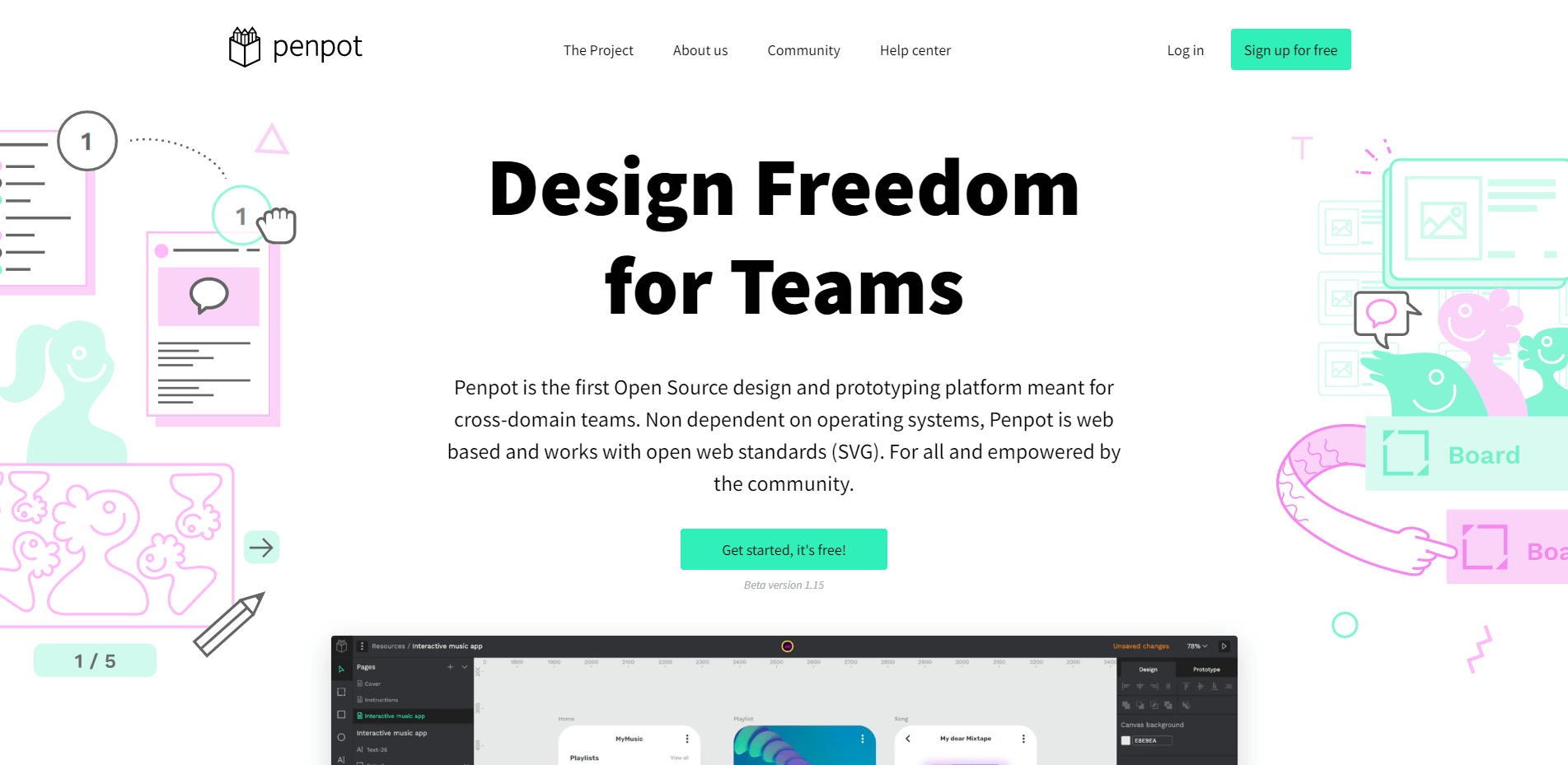 Penpot has been in the works since 2021 (though the idea for it seems to go back as far as 2018) and is being built as open-source software for designing, collaboration, and prototyping. It is cross-platform (browser-based), and you can self-host Penpot either with Elestio or Docker.
The project itself is still in Beta, and I believe it will remain in that state for some time. Nevertheless, what are the key features Penpot is being built upon?
Design – component-driven interface for creating and managing design projects.
Prototyping – create interactive UX previews and test design flow.
Collaboration – real-time team collaboration with support for feedback and comments.
Feedback – create comments on specific elements and share them with your team.
Resources – community-curated libraries and templates.
So, Penpot is very much in line with what Figma offers, including being free. As for Penpot's interface, there are plenty of similarities between Figma and other similar tools.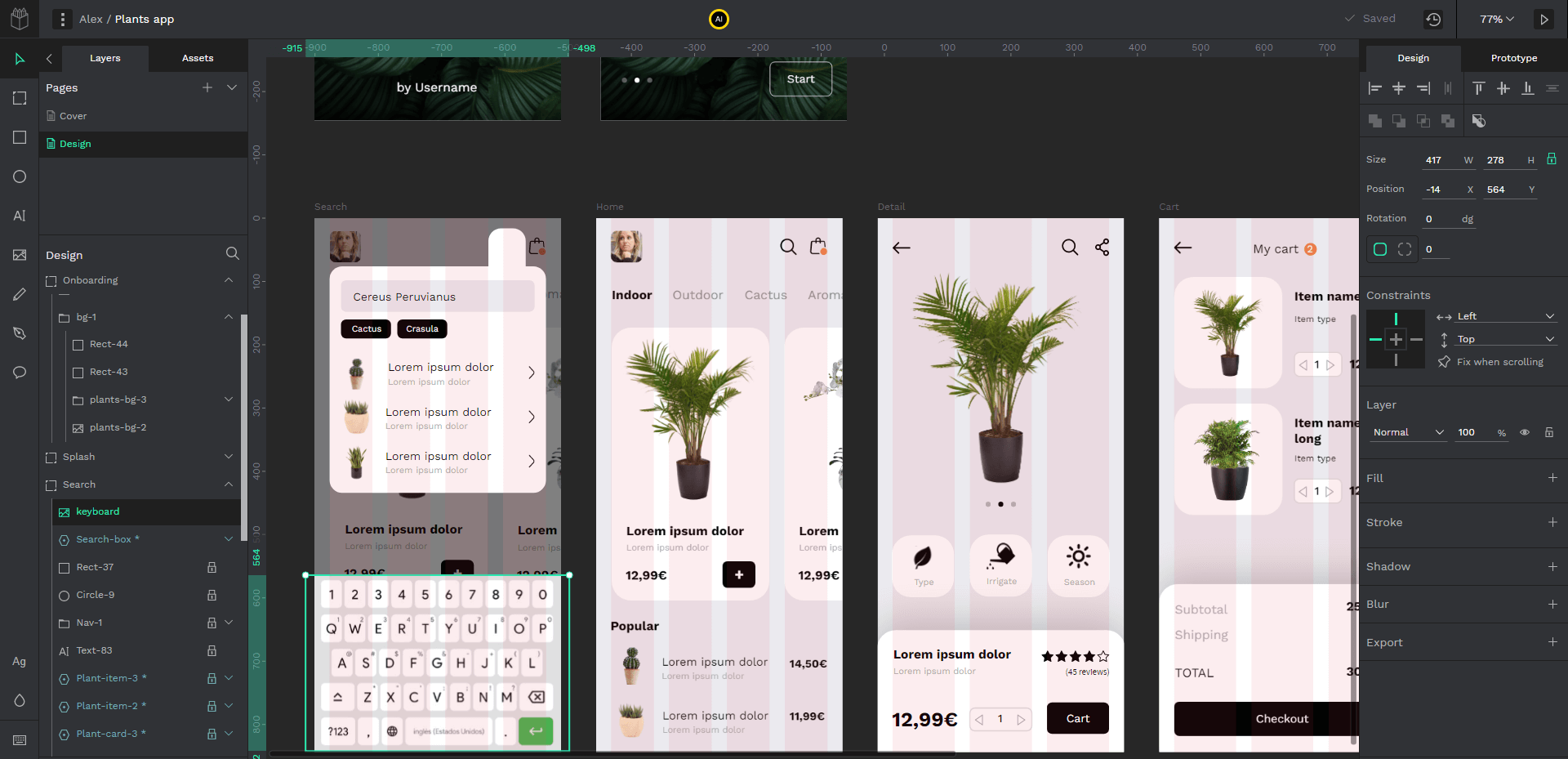 I think if you play around with it, you're for sure going to come up with things that don't quite feel as snappy as they do in Figma. It is possible to copy and paste images in, but the Assets structure by itself might take a minute to get used to compared to how linear it is in Figma.
One thing that Penpot doesn't have is Auto Layout, but this was confirmed to be worked on in this tweet and should arrive shortly. And, there is work being done on ensuring you can upload your .fig files to Penpot. This seems to be coming after Auto Layout is added.
Gary Simon from DesignCourse has recently done a tutorial for Penpot, and you can watch his 30-minute introduction video here. The tutorial is based on a simple landing page design for a portfolio, and it serves as a good overview of what Penpot is capable of during this stage of development.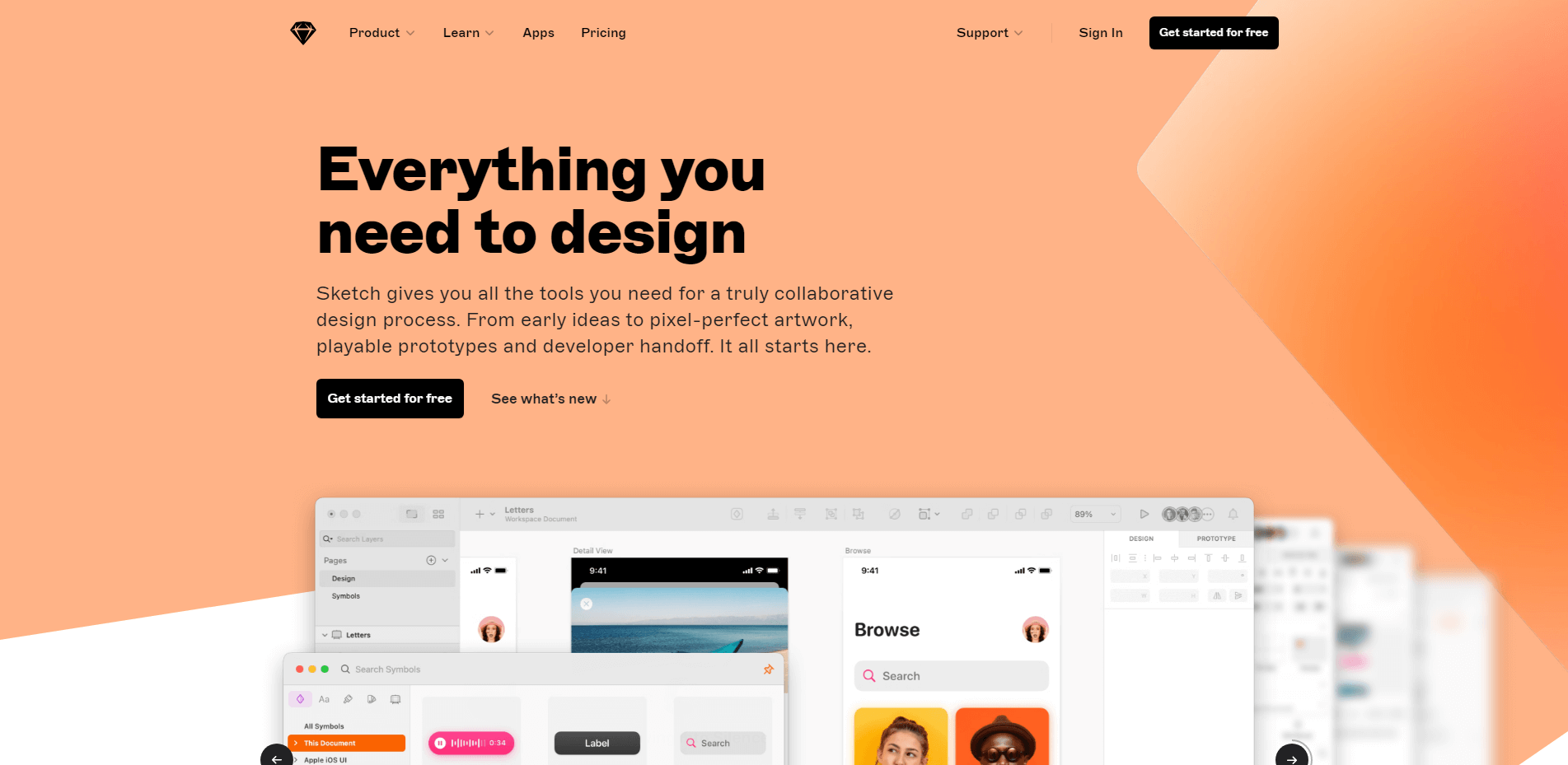 I'm sure the team over at Sketch is elated about the news. Figma and Sketch are the best UI/UX design tools on the market, and by a significant margin at that. The only problem with Sketch is that it is locked behind macOS (the web app is limited to prototype sharing and feedback only), though there have been rumors that they plan on expanding towards other systems.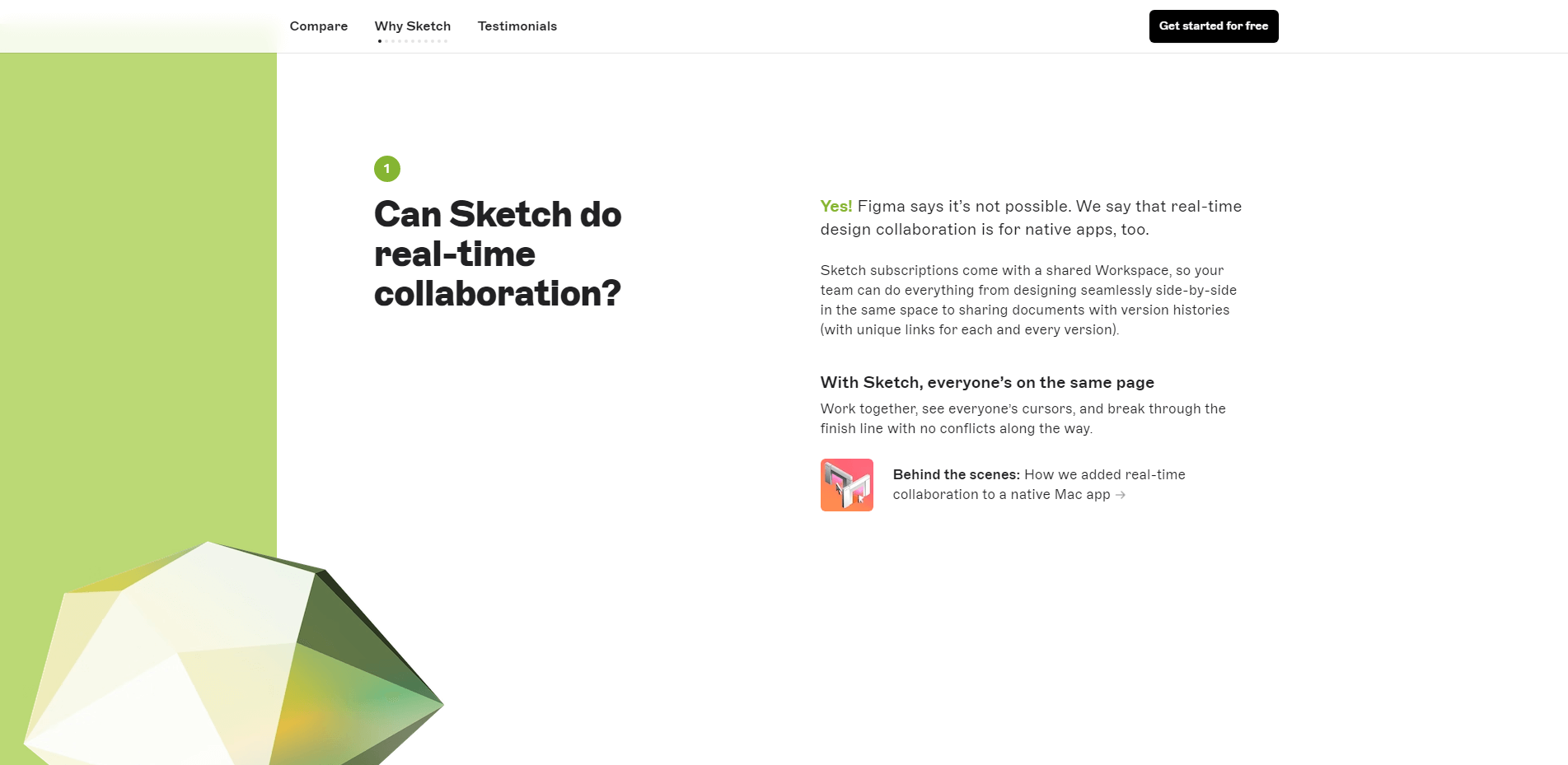 I'd love to sit here and discuss the various comparisons between Figma and Sketch, but they've already done that for me. That page is for anyone who is either new to Sketch or with previous experience and needs a refresher of how Sketch compares to Figma.
Regarding community involvement, Sketch is definitely up there with the best of them. There are dozens of active Sketch freebie websites, and Sketch has a Plugin system, on top of things like Extensions and Integrations. They also have a fantastic free course that serves as an introduction to design basics, but more importantly – the interface and capabilities of Sketch.
As for pricing, Sketch offers a free 30-day trial, and its premium plan is flat at $99 per year.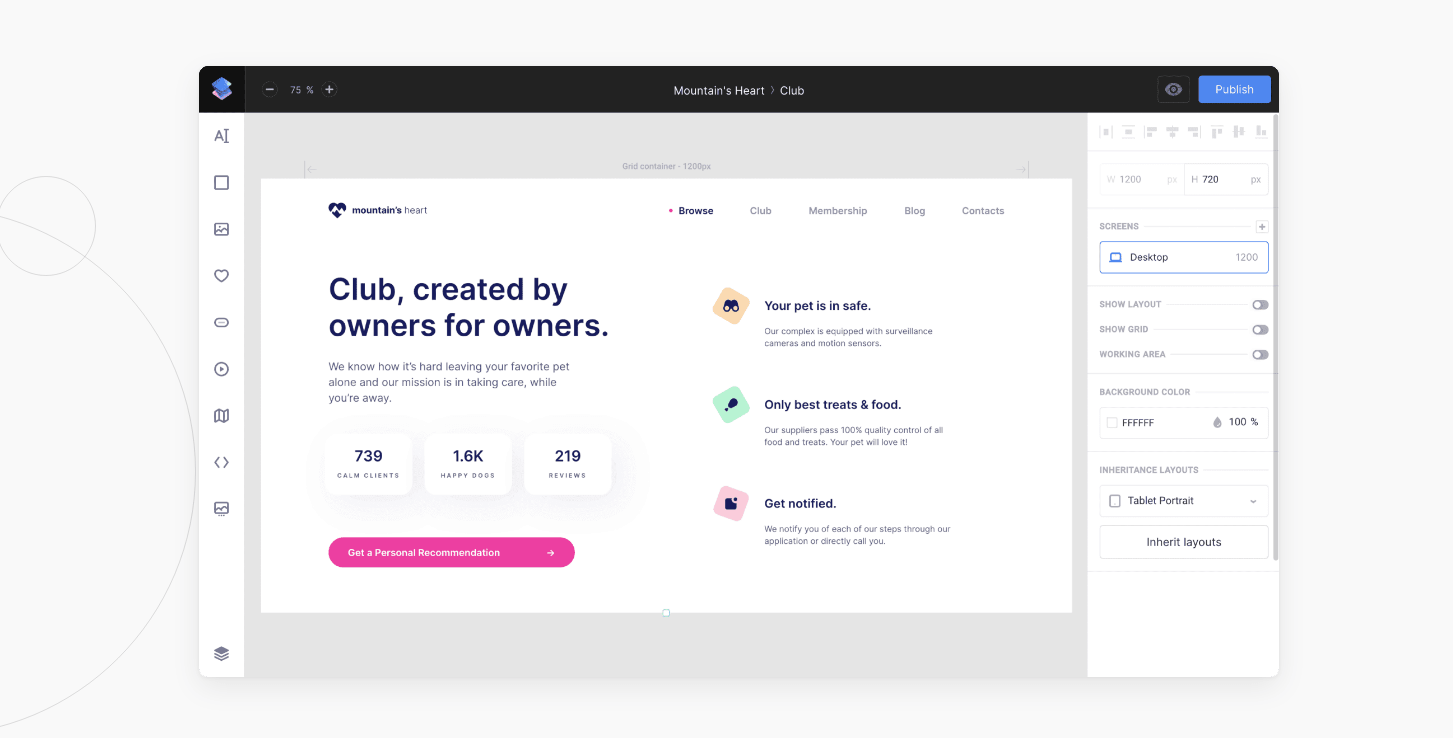 If you were using Figma primarily to use pre-existing UI kits that you then customize and pass on for HTML templating, then Siter might prove to be a useful alternative. This design tool is built as a no-code platform for building and customizing website layouts and publishing them through Siter.
What's great about their platform is that you can invite others to collaborate on the same design. In other words, this might be a good alternative for anyone part of an agency specializing in building live websites for their clients. Once the project is finished, you can transfer ownership to your client.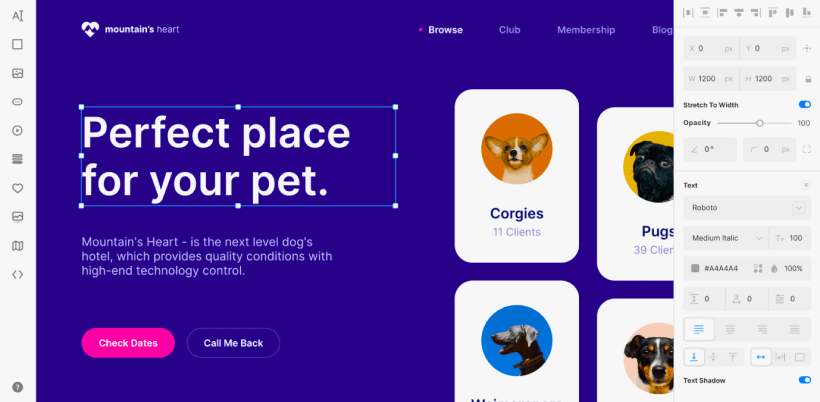 Here are some other features:
Code – You can add custom code that gets executed when you publish or preview your design.
SVG – It's possible to import and edit SVG Vectors or create them yourself with curves.
Motion – Adjust element state (transitions, hover, active) with a live preview.
Figma Import – You can import an existing Figma project and turn it into a live website!
The pricing starts at $12 a month for personal projects and $19 for projects with up to 5 collaborators and/or projects.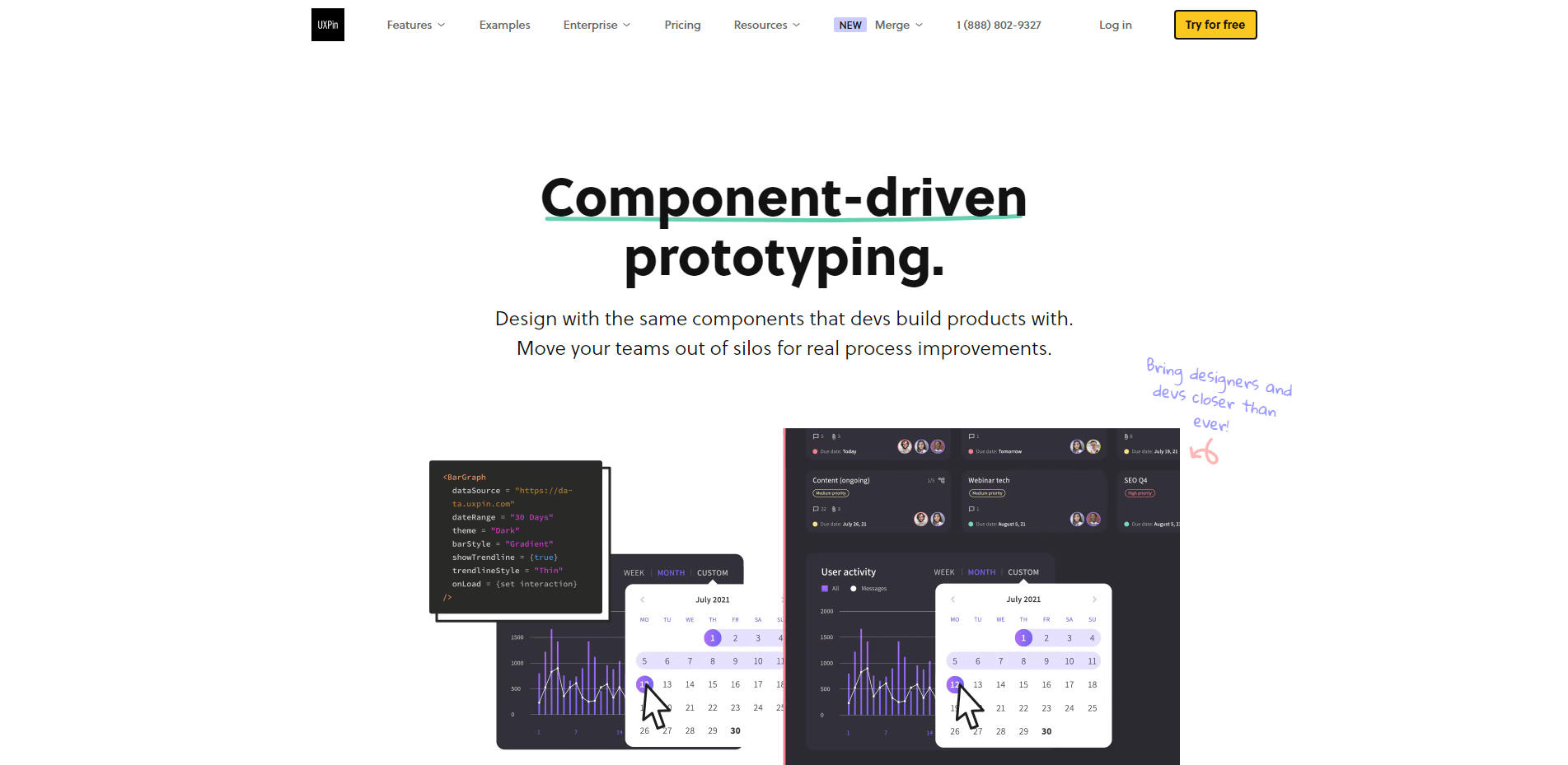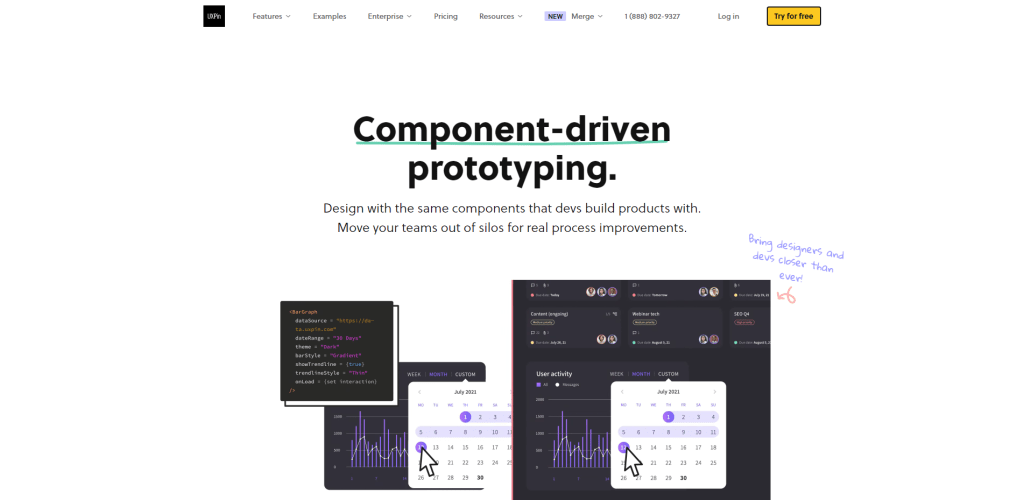 One of the things with design tools, whether for illustrations or UI design, is that after some time, they all feel the same. Sure, each tool has some distinct feature that the other might not have, but looking from afar – design tools tend to be built similarly.
So, how does UXPin differ from that?
UXPin is a code-based design tool that lets you build your interfaces using the same components developers use. The feature is called the Merge and is available for React only.
It's possible to use UXPin without this feature, and the platform is mature for everyday UI work, including prototyping, wireframing, and collaborative work.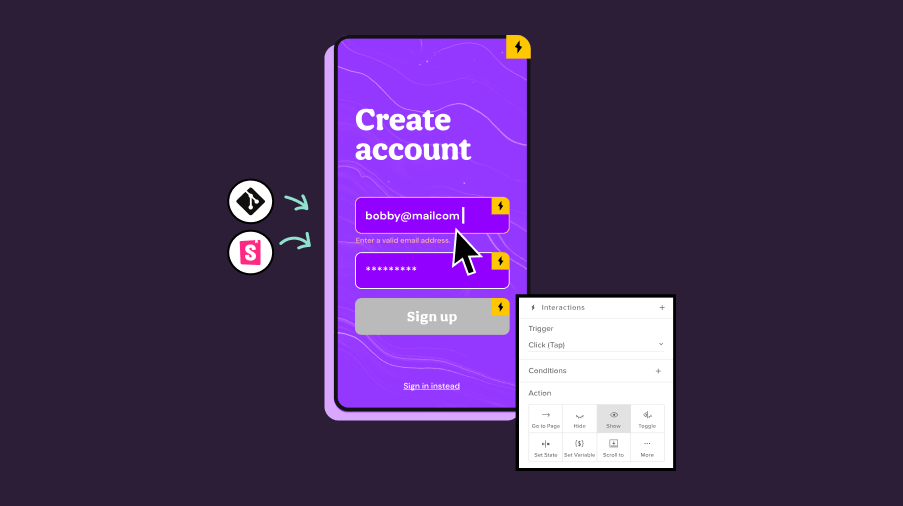 If that doesn't sound crazy enough, UXPin also supports integrating pre-existing Design Systems as the starting point for your next UI project. You can choose between Material UI, or browse the Adele directory for all the component libraries that UXPin supports.
Shameless plug: I've written about React component libraries before.
If you'd like to learn more, the place to do so would be the UXPin Docs. You'll find detailed instructions on every single aspect of what this tool has to offer, including examples of the Editor and how to use it, as well as plenty of other features, and all the info on their Merge feature.
What about pricing? UXPin offers two different plans: Merge and Standard. Merge starts at $89 a month for the Startup plan (1 user), and $119 per month for the Company plan (also per 1 user). Standard starts at $19 a month per user, with the Pro plan costing $69 a month.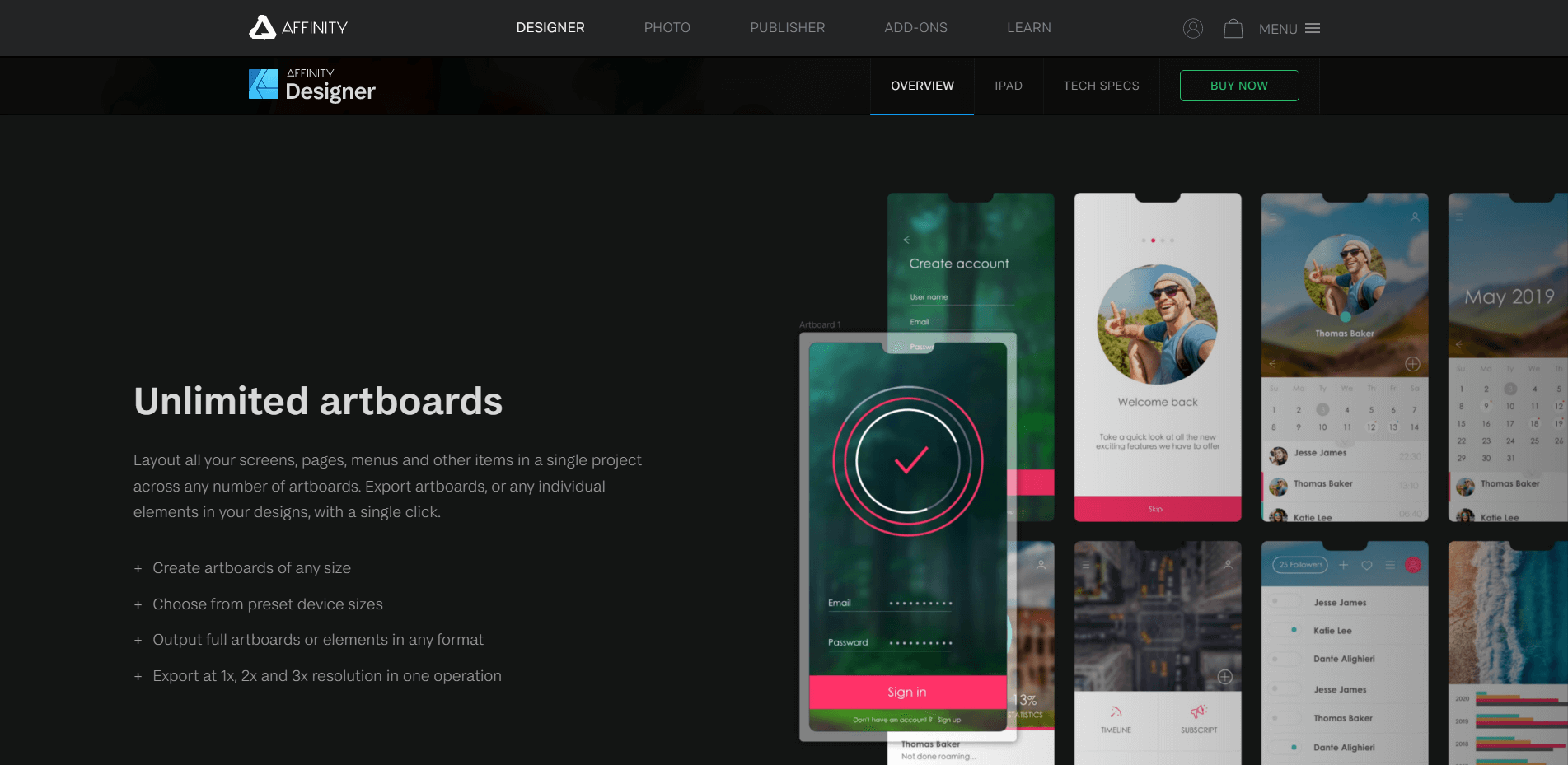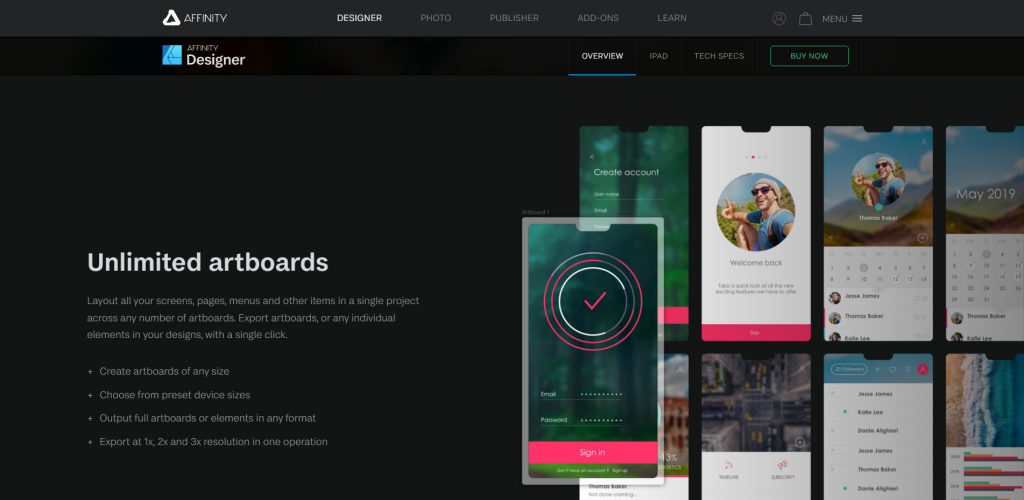 Affinity Designer often gets overlooked because it's not marketed as a UI/UX tool per se.
Still, it is capable in mockup design, UI design, logos, and brand assets. On top of that, it has phenomenal illustration features, which is great if your primary purpose for using Figma was to design and optimize things like brand assets, and overall creative structure.
This video from Joshua Omido is a nice overview of Affinity's interface, but also the entire process of working with a mobile app UI design.
Having said that, Affinity Designer lacks features like real-time collab and prototyping and doesn't have a plugin system either. Most definitely a deal breaker for teams.
And last but not least, the area in which Affinity Designer excels is its licensing system. You only pay for the software once ($60 + a free trial) and can use it on your Windows or macOS devices.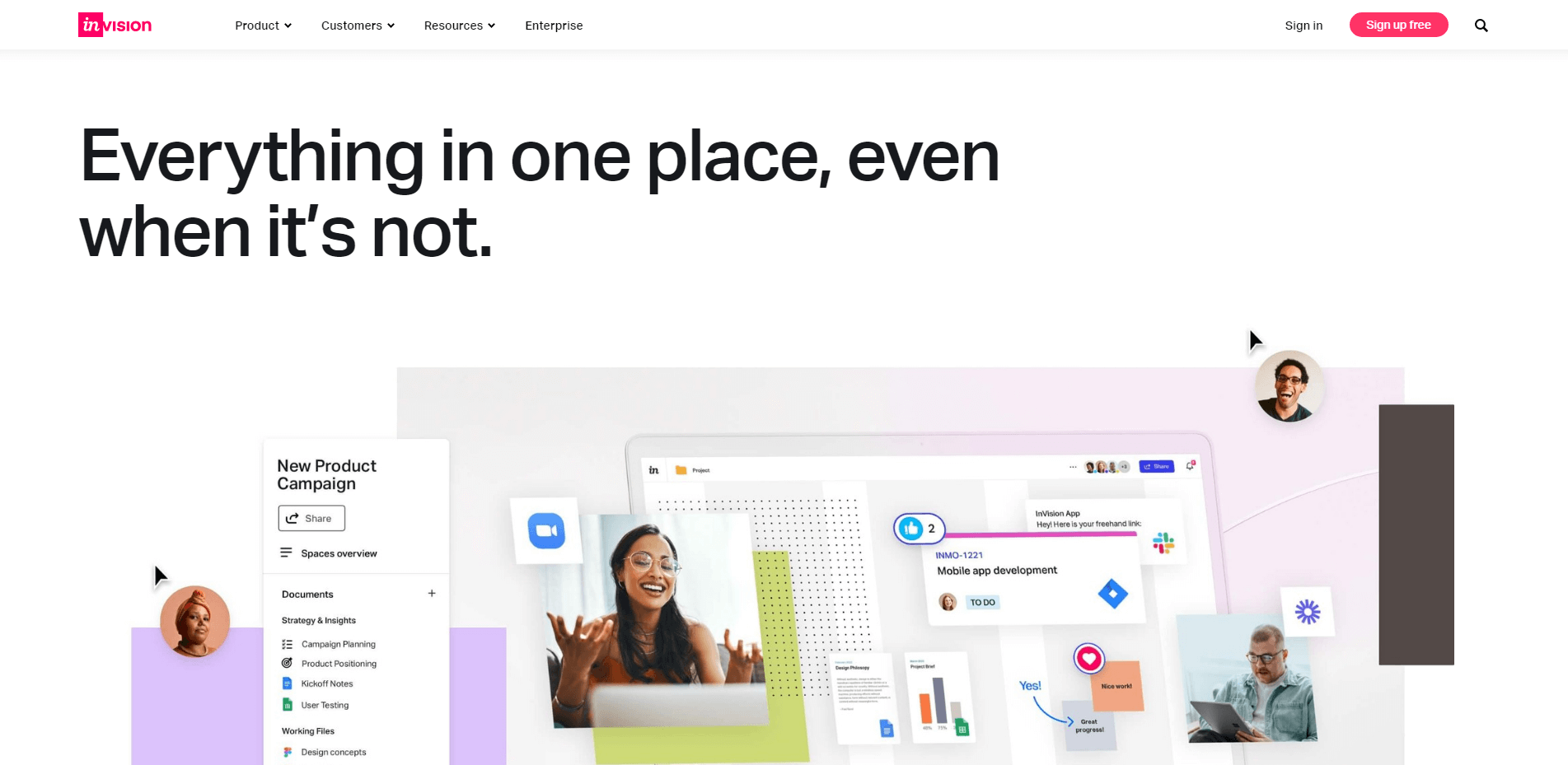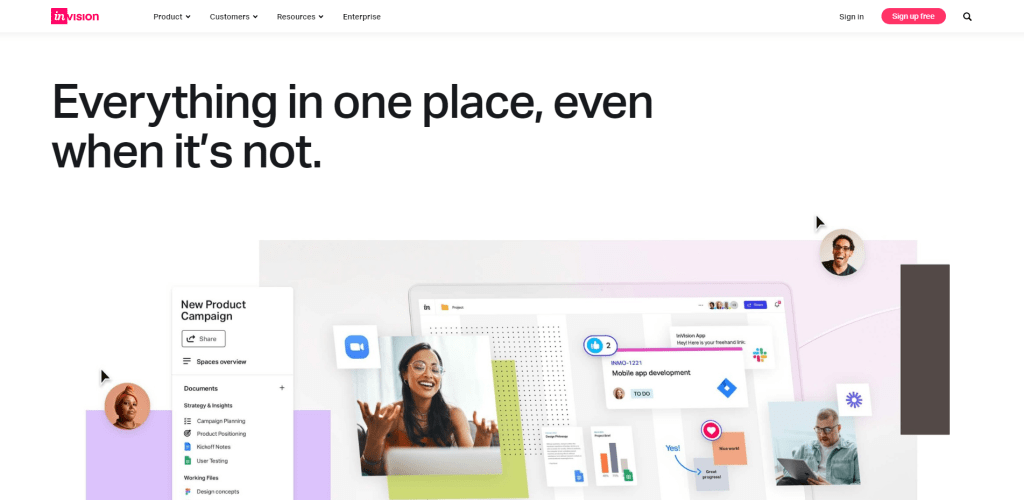 InVision provides an alternative solution to FigJam. As a Figma user, you're most likely familiar with FigJam already. If not – it is an online team-based whiteboard interface where you can work together on ideas, set plans in stone, and create visual project trajectories. InVision provides the same solution, focusing on affordability (it has a free plan!) and straightforward features.
Are there any (native) UI/UX design tools for Linux?
I've seen this question being asked a lot in the past 24 hours, and as far as I know – the only native Linux UI/UX design tool is Akira.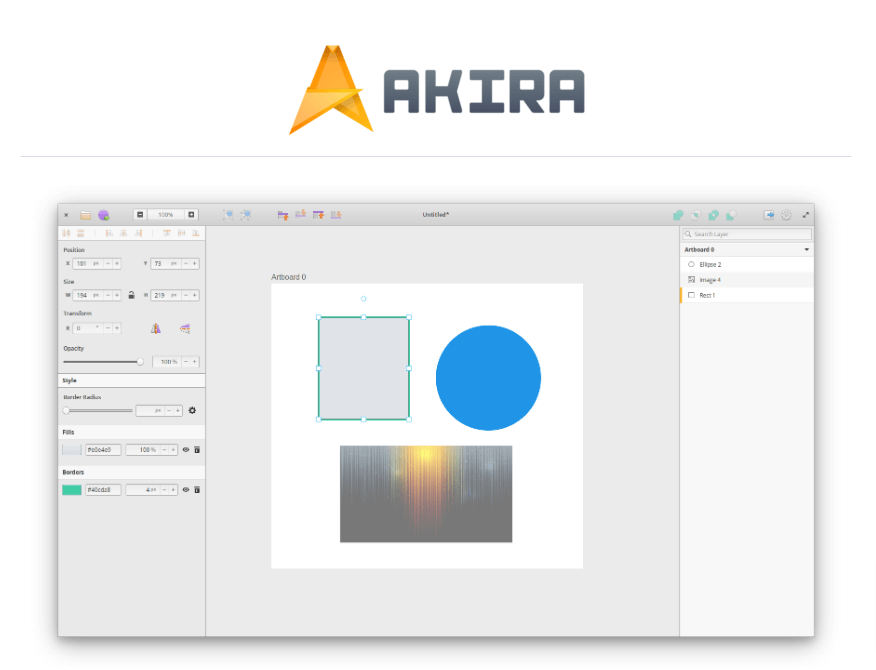 The project is very much in early development. Unless people are willing to contribute to the project themselves or support it financially, I expect the progress to be relatively slow. This is also why many of the more popular UI/UX design tools focus strictly on a browser-based interface, as it eliminates the need to build native applications.