I love working with WordPress, so much so that I have a dedicated section for it on this site. But I would be lying if I didn't say that WordPress is facing a bit of a crisis now. As Chris Coyer pointed out in his recent blog post, the Block Editor is reshaping how WordPress themes and publishing work. However, the approach that was taken to get to the point of Block Themes never considered the user experience.
Joost de Valk, the guy who invented Yoast SEO, also published a blog post last year saying,
In my experience, there is also a steady decline in the number of themes/plugins being created.
And as far as Block Themes go, Automattic went ahead and added an entire section for it in the WordPress Themes repository. And guess what? Two years later - only 230ish themes have been published. But despite the obvious problems, WordPress retains a 43.1% market share (of all the websites in the world) and an even stronger 63.4% market share among CMS platforms.
Why consider a WordPress alternative?
The two primary reasons that I can think of are you're either fed up with the WordPress ecosystem or you're too intimidated by it. And when I say intimidated, I mostly mean that WordPress can be an absolute slug to get it to do exactly what you want.
And second, WordPress is also known to be quite an expensive platform when you factor in premium themes and plugins, but also other costs, such as hosting.
More importantly, WordPress is a jack of all trades but rarely the master of one. Many new platforms have popped up over the years that provide clear features and solve specific problems. With the ridiculous focus of making everything Block-based, WordPress has also fallen behind in the publishing experience.
The Gutenberg Editor is nice and definitely workable, but these days it is being carried by developers who specifically build plugins for adding blocks to the editor.
---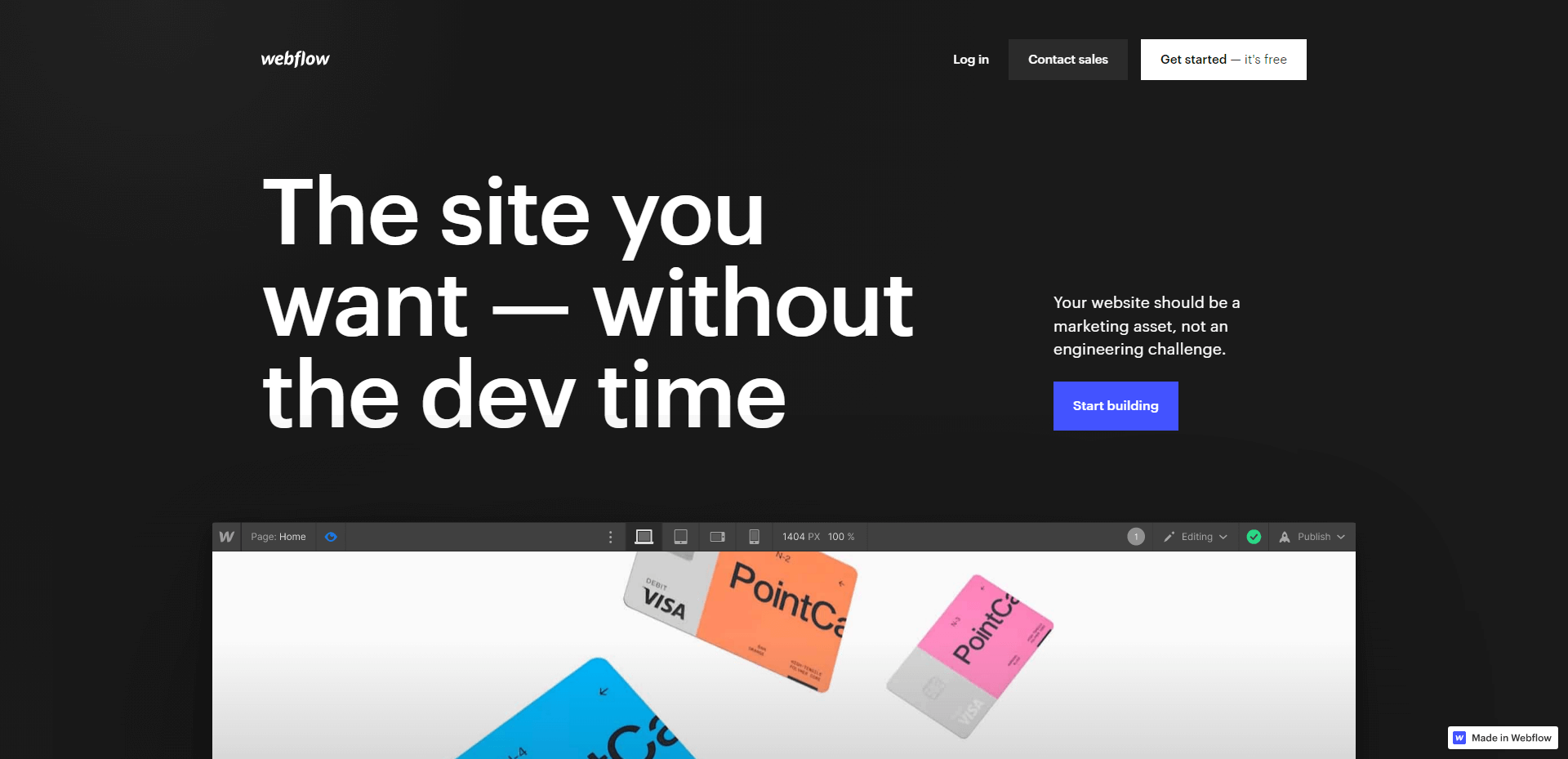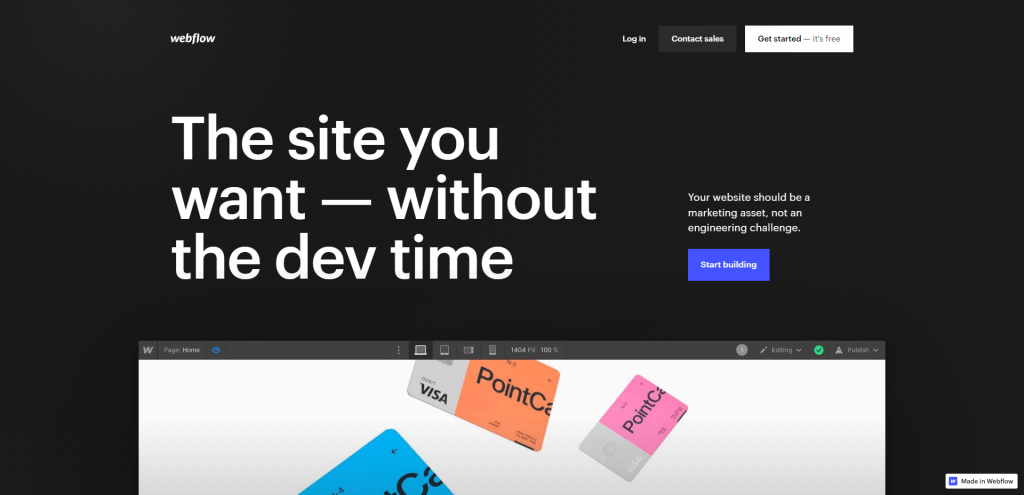 Webflow is a cloud-based website builder that enables you to create responsive websites without any coding. It has a drag-and-drop interface that allows you to design and publish websites quickly. Webflow also includes a CMS (Content Management System) that enables you to create and manage dynamic content on your website.
Popularity and Use Cases
According to SimilarTech, Webflow is used by over 1,610,000 websites. It has gained popularity due to its ease of use, design capabilities, and flexibility in creating responsive websites.
Some of the popular use cases of Webflow include small business websites, portfolios, eCommerce websites, and landing pages.
Features and Functionality
Webflow provides a wide range of design tools and features that allow you to create visually stunning websites.
Some of the platforms key features include:
Responsive design: Webflow enables designers to create responsive websites that work on all devices, including desktops, tablets, and mobile devices.
Drag-and-drop interface: Users can design and edit their websites by dragging and dropping elements onto the canvas.
CMS: Webflow includes a CMS that allows users to create and manage dynamic content on their websites.
Animations and Interactions: Webflow provides a wide range of animation and interaction tools that allow designers to create engaging user experiences.
Hosting and Deployment: Webflow provides hosting and deployment services that enable users to publish their websites with a single click.
When compared with WordPress, Webflow is a newer platform that provides users with a more visual approach to website design. Webflow is ideal for designers who want to create visually stunning websites without writing any code. On the other hand, WordPress is more suitable for users who require a high degree of customization and control over their website.
---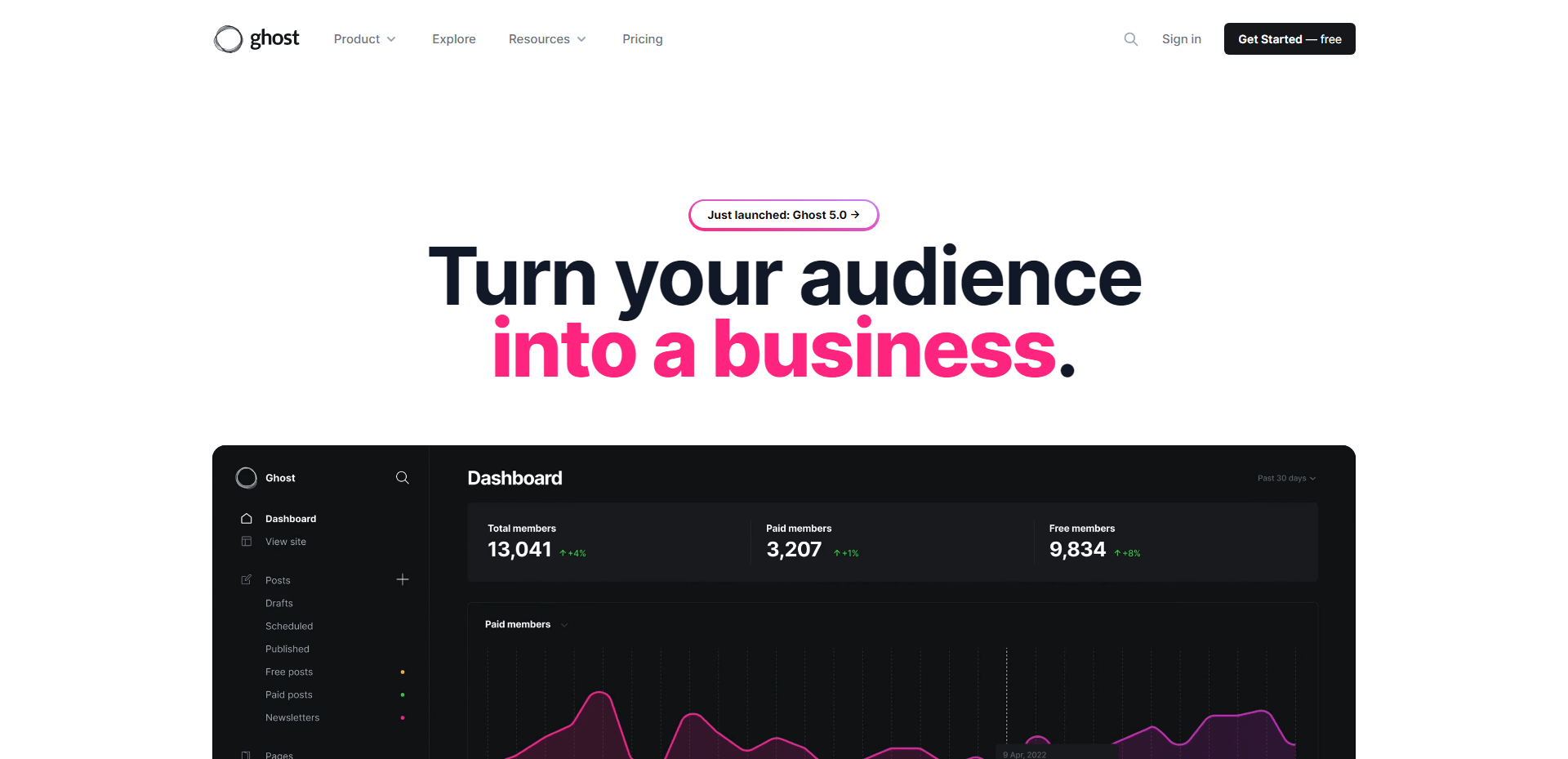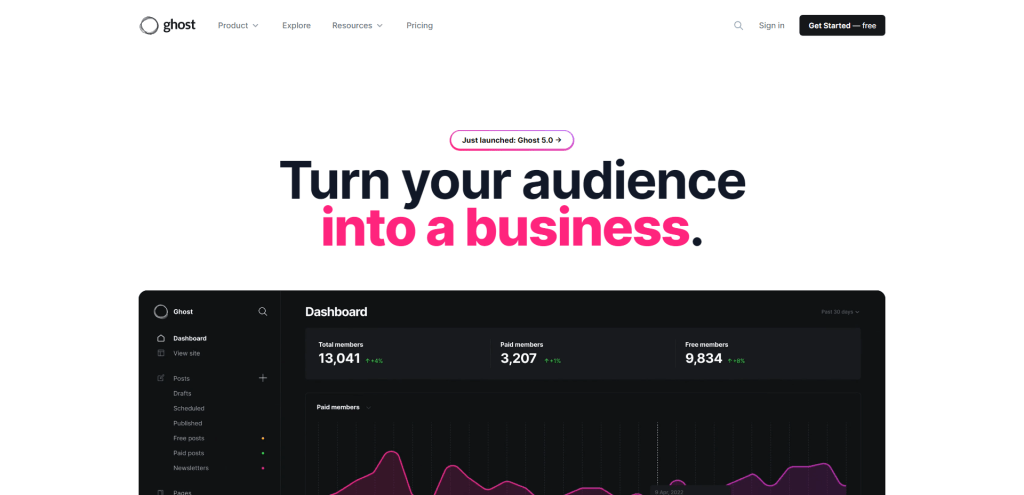 Ghost is a free and open-source content management system (CMS) that is designed for creating and publishing online content, such as blogs, news, and magazines. It was launched in 2013 and has gained popularity among bloggers and writers due to its ease of use and clean, minimalist interface.
At the time of launch, Ghost was considered to be a direct competitor to WordPress. However, in recent years, Ghost has moved its focus towards being a platform for monetizing content.
In other words, Ghost provides membership features for publishers who want to write subscriber-based content.
Some other points:
Ghost is known for its simple and intuitive user interface, which makes it easy to use for writers and bloggers who may not have technical expertise.
It has built-in SEO optimization and social media sharing features.
Ghost offers a limited number of themes and plugins compared to WordPress, which can make it less flexible for customizing the look and feel of your website.
Unlike WordPress, Ghost doesn't have a visual drag-and-drop editor, which can be a downside for those who prefer that type of interface.
Ghost does have a built-in membership and subscription feature that allows users to monetize their content.
Overall, Ghost is a good option for writers and bloggers who are looking for a simple and easy-to-use platform to publish their content. However, it is not as well-suited for large-scale enterprise websites or complex eCommerce websites.
---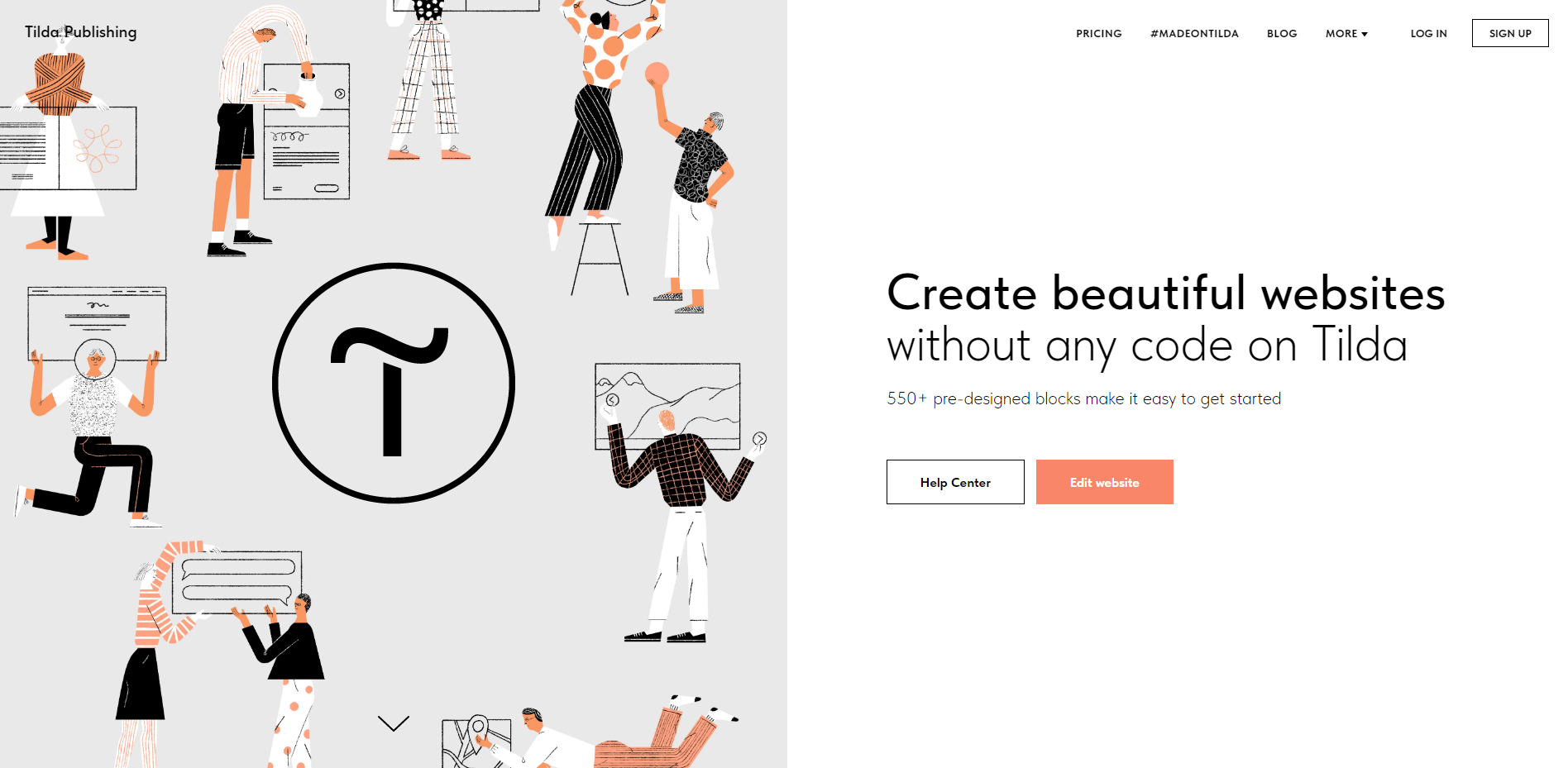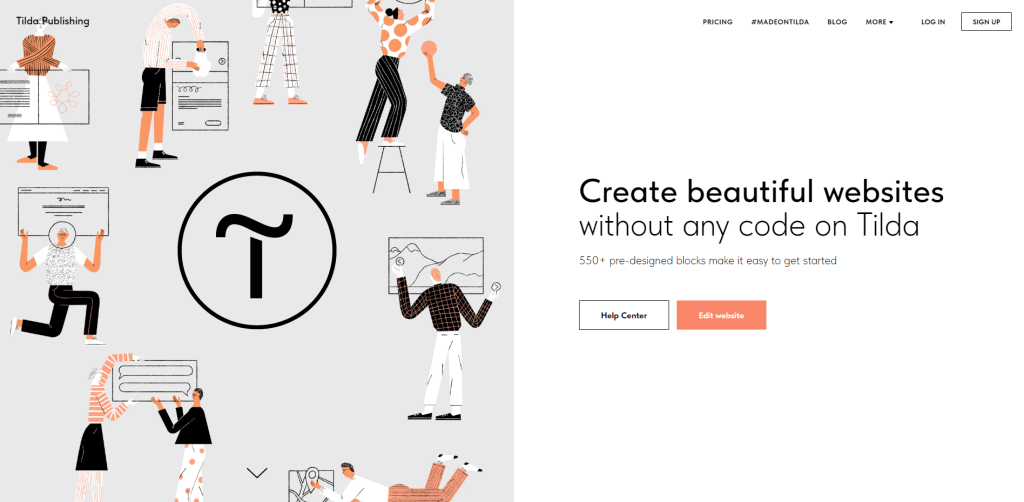 Tilda is an online website builder platform that allows users to create websites and landing pages without any coding experience. The platform provides over 500 pre-designed blocks that can be easily customized to create a unique website. It also offers a drag-and-drop editor and allows for integrations with third-party tools such as Mailchimp, Google Analytics, and more.
As of February 2023, Tilda has 70,000+ users and is becoming increasingly popular. I have tried the platform out for myself (I talked about it in my portfolio builders article), and it is one of the best website building experiences I've had in years. As I said in that article, Tilda is what WordPress should have been as far as the content editing and publishing experience goes.
To sum it up, Tilda is a great option for individuals or small businesses looking to create a website quickly without any coding experience. However, for those with more complex needs or looking for more customization options, it may be better to explore other platforms.
---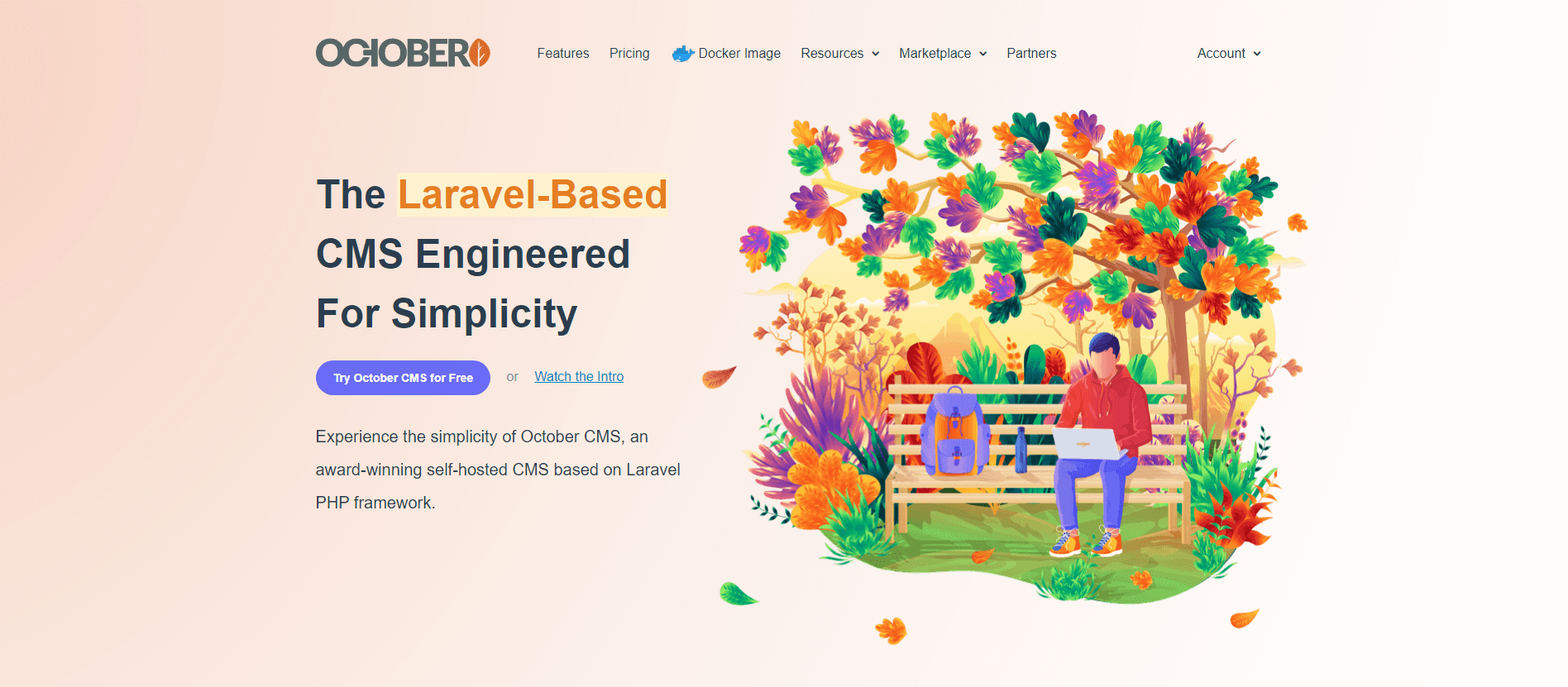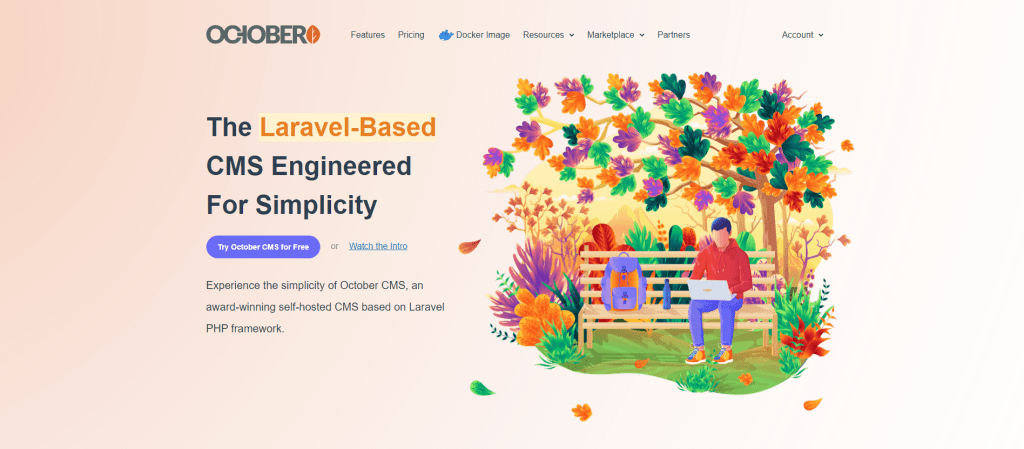 October CMS is an open-source, self-hosted, and PHP-based content management system that was first released in 2014. It offers a flexible platform to build websites and applications of any size, from small blogs to large e-commerce sites. October is built on Laravel, a popular PHP web application framework, and uses a modern architecture that enables developers to customize and extend the platform easily.
The CMS has a range of built-in features, including user management, media management, and a WYSIWYG editor. It also has a flexible templating system that uses Twig, a popular PHP templating engine, for building custom templates easily.
October CMS also supports plugins and themes!
Compared to WordPress, October CMS has a steeper learning curve for beginners. However, for developers who have experience with PHP and Laravel, October CMS can be more comfortable to work with. Worth noting that October is also more lightweight than WordPress, which translates into better performance. However, WordPress has a more extensive range of plugins and themes, and a larger user base, which can make it easier to find support and resources.
---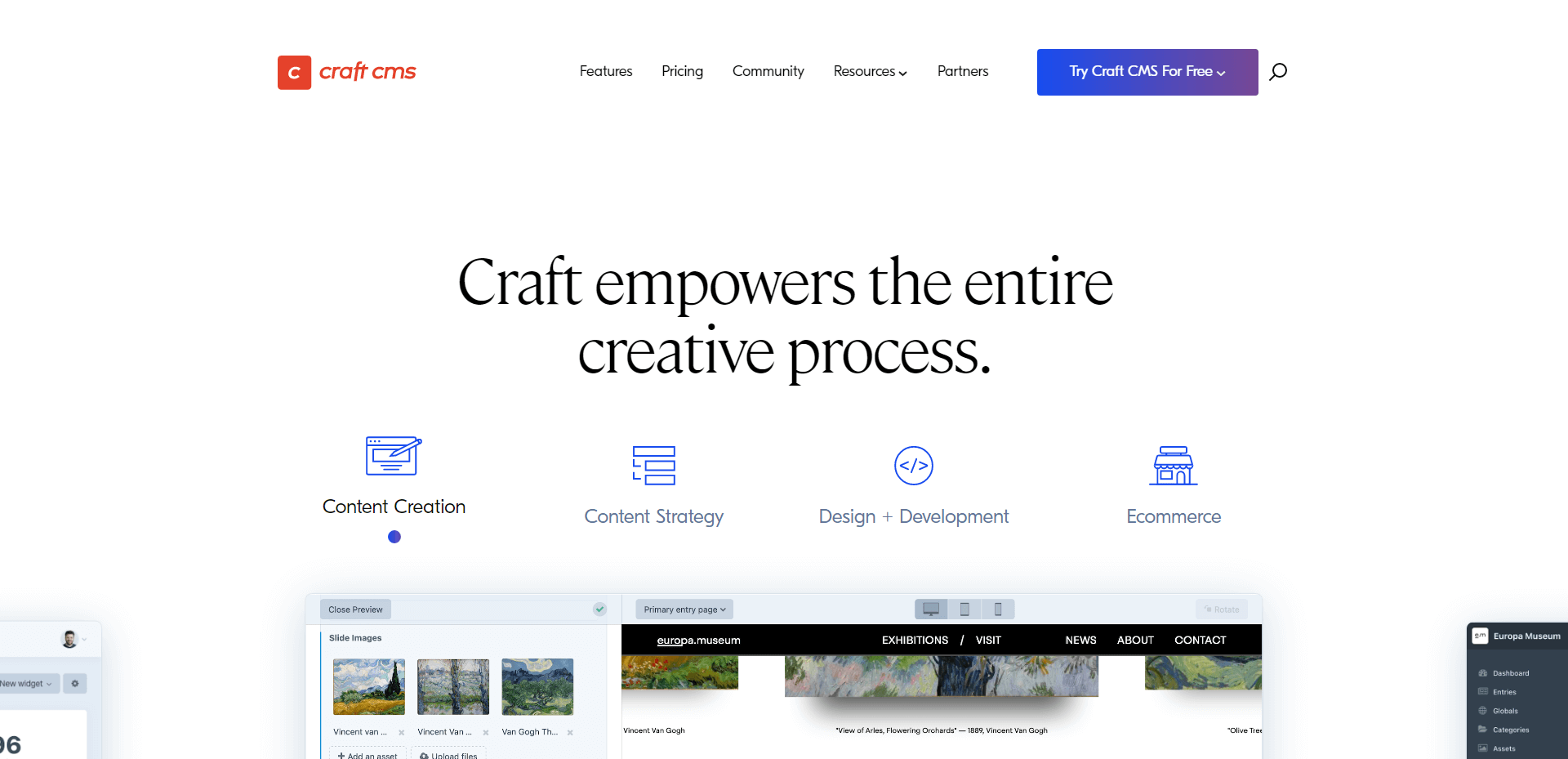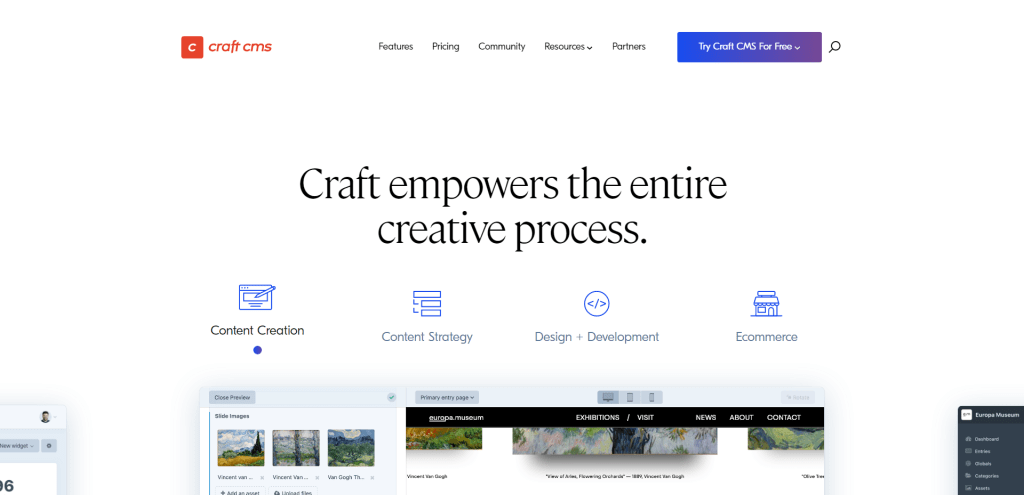 The Craft CMS platform has gained a lot of popularity in recent years. It is a commercial product that is developed and maintained by Pixel & Tonic, a web development agency based in New York City. The platform offers a flexible and powerful CMS that allows users to create and manage content in a highly customizable way. It has a modular architecture, which means that it can be easily extended through the use of plugins and modules.
Craft CMS is a great choice for complex websites that require a high degree of customization and flexibility. It is often used for large-scale projects that require custom functionality and integrations with other systems.
Some examples of use cases for Craft CMS include:
eCommerce websites
Educational websites
Government websites
Non-profit organizations
Digital agencies
One area where Craft CMS could improve is in its documentation.
While the documentation is generally well-written and thorough, there are some areas where it could be more detailed or provide more examples. Additionally, the community around Craft CMS is not as large as that of some other CMSs, which means that there are fewer resources available for users who are just starting out.
---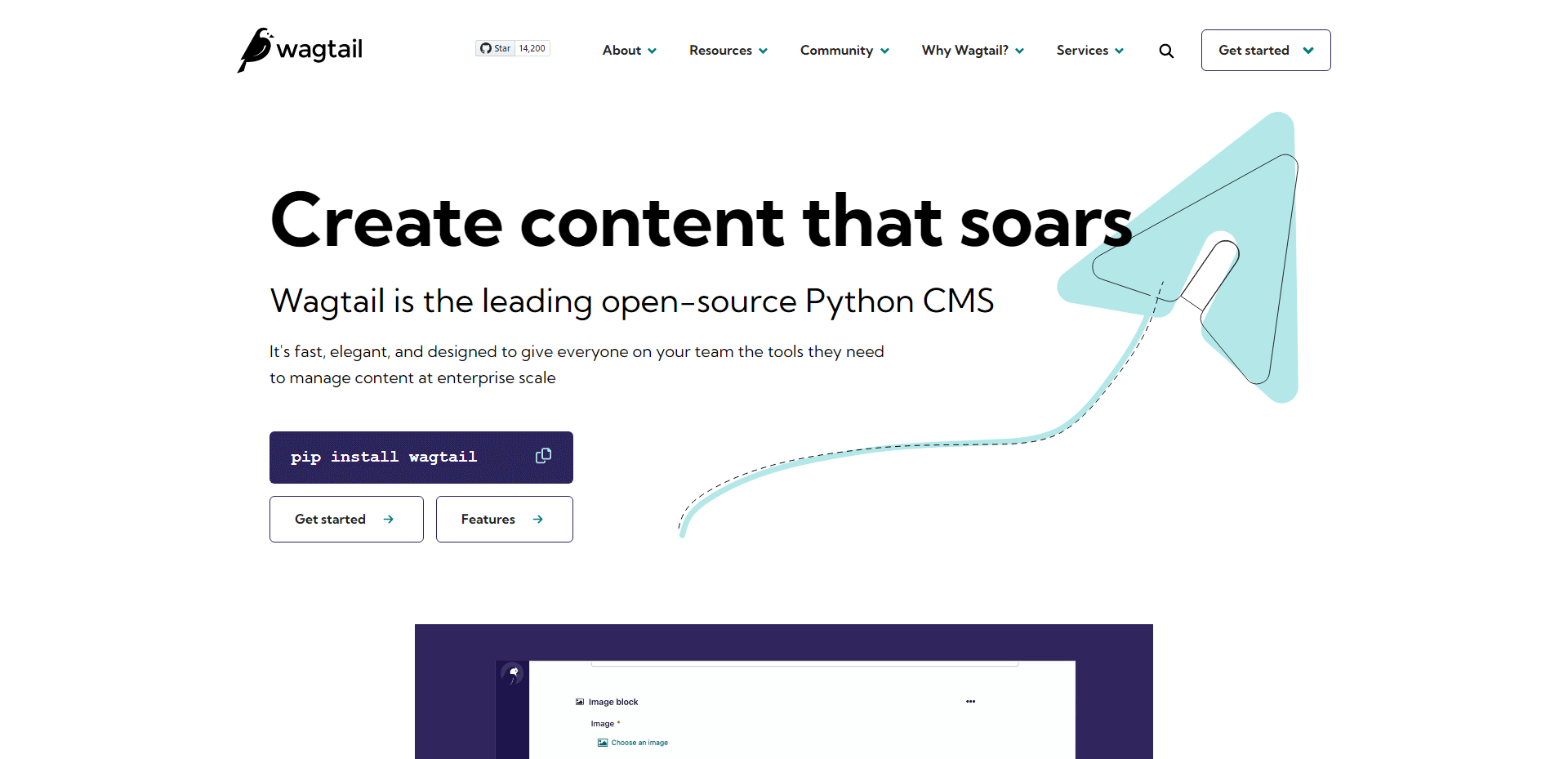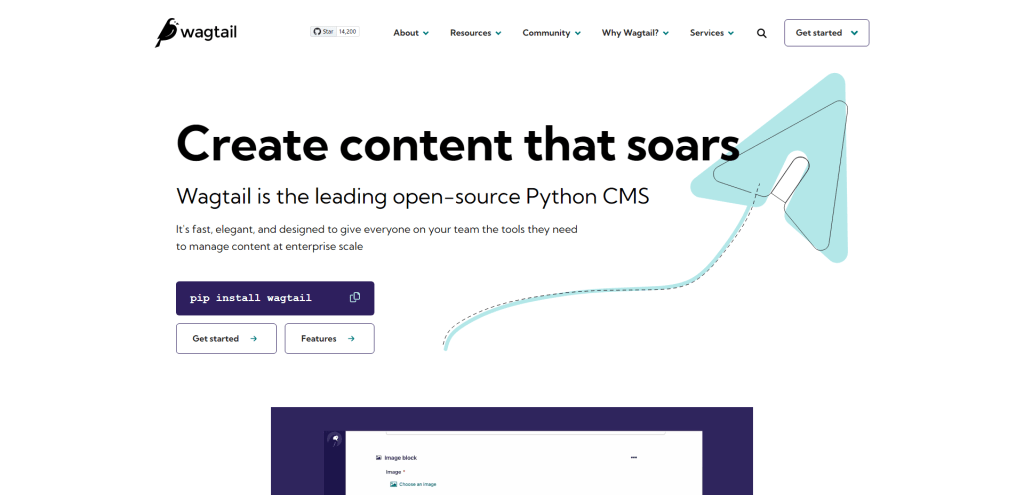 Wagtail is a free and open-source CMS built on the Python web framework Django. It was first released in 2014 and has gained popularity among developers due to its flexibility, extensibility, and user-friendliness.
Wagtail offers many features that are common among CMS platforms, including content management, version control, and workflow management.
However, it also has some unique features, such as a customizable content editing interface, drag-and-drop image and document uploads, and a built-in search functionality. Wagtail also supports multi-language websites and has a strong API for developers.
---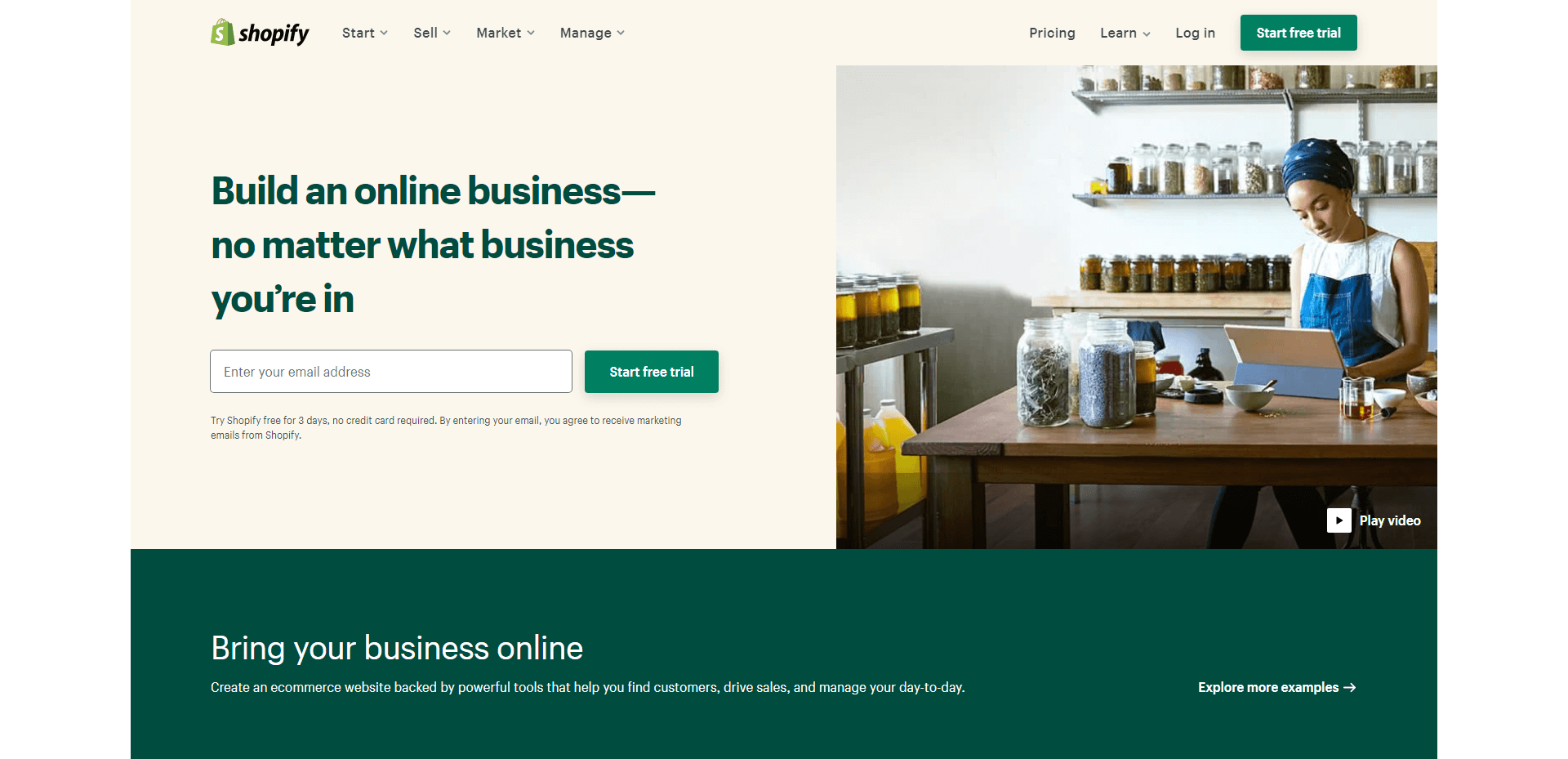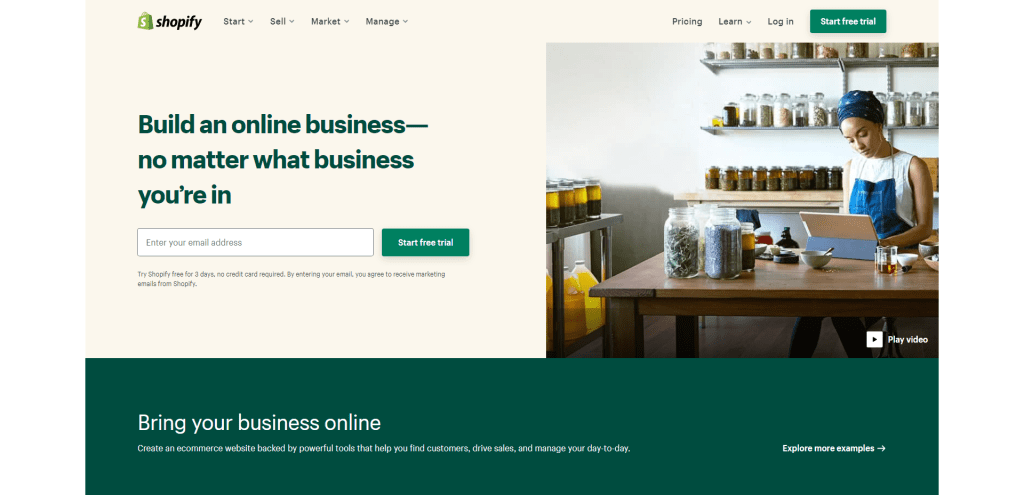 The reason for including Shopify in this list of WordPress alternatives is because of the WooCommerce plugin, a separate plugin for WordPress that enables full-fledged eCommerce functionality. If your goal is to create an eCommerce site but you don't want to use WordPress - Shopify might be a great alternative.
In terms of features, Shopify provides a user-friendly interface that allows you to easily manage your online store without any coding experience. Its built-in payment processing system also enables you to accept credit card payments from customers. Additionally, it offers a range of customizable themes and templates, allowing you to create visually appealing online stores.
Features:
User-friendly interface: Shopify provides a simple and easy-to-use interface that makes it easy for non-technical users to manage their online store.
Extensive app store: Shopify's app store has over 4,000 apps, providing a wide range of additional functionality such as marketing, accounting, and shipping integrations.
Payment processing: Shopify has a built-in payment processing system.
Customizable templates: Shopify offers various templates and themes, designed with the intent to be used in digital stores.
Scalability: Shopify is a scalable platform, allowing you to expand your online store as your business grows.
In terms of use cases, Shopify is well-suited for businesses that have a relatively small number of products and do not require extensive customization or development work. It is particularly popular among businesses that sell physical products, such as clothing or beauty products.
One potential downside of Shopify is its pricing structure. It can be expensive for businesses just starting out, with monthly subscription fees ranging from $29 to $299, plus transaction fees ranging from 2.4% to 2.9%.
---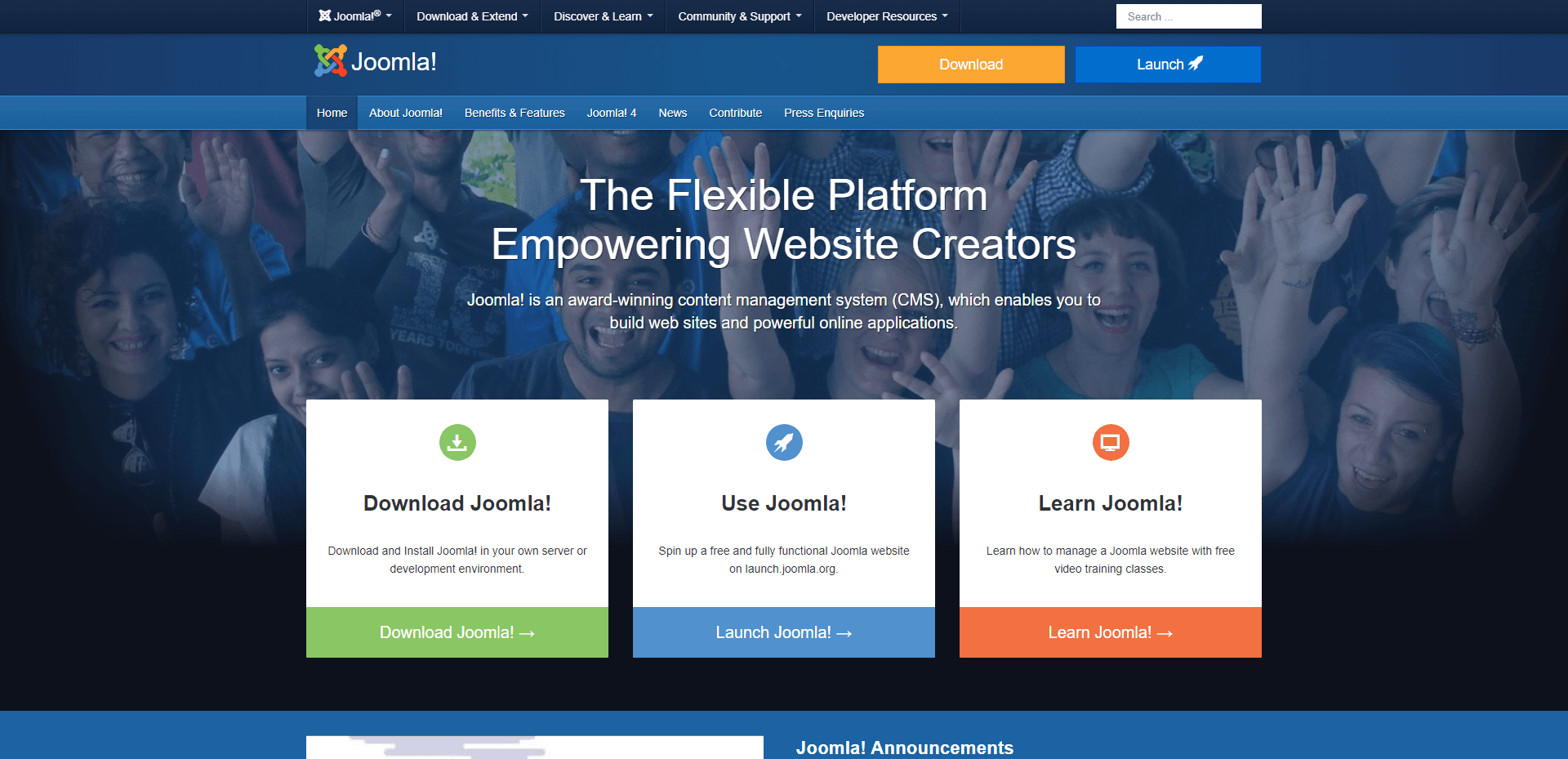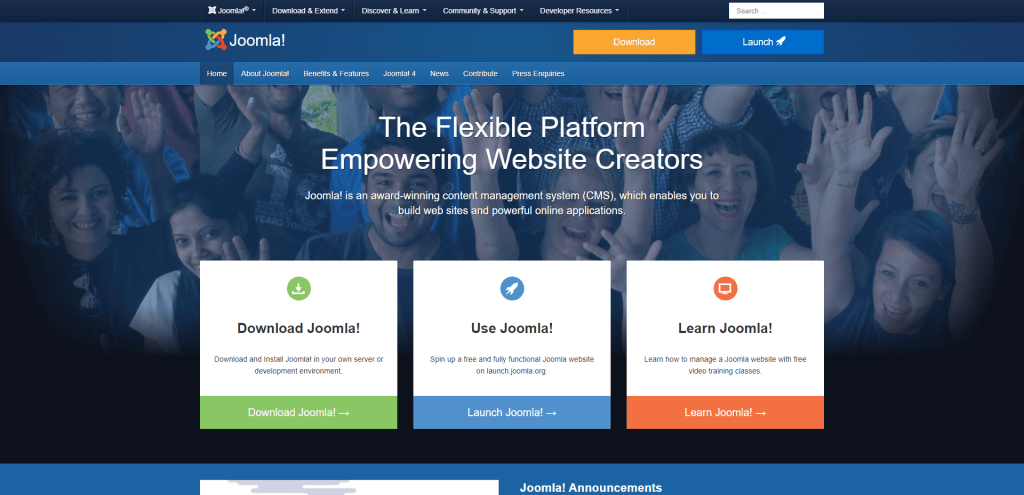 Joomla has been around since 2005 and has a large community of users and developers who contribute to its development and maintenance. For the longest time, Joomla and WordPress were considered direct competitors, but over the years - Joomla took a more technical approach, and rather than focusing on "hail mary" ideas, the developers spend most of their time ensuring Joomla remains a robust platform.
Joomla provides a range of features and functionalities, including a powerful template system, a customizable user management system, and support for multiple languages. It also has a large library of extensions and plugins that can be used to add additional functionality to a Joomla website.
In terms of popularity and use cases, Joomla is commonly used by businesses, non-profit organizations, and government agencies to build websites and web applications. It is also a popular choice for eCommerce websites, as it has robust support for product management, payment processing, and shipping options.
Compared to WordPress, Joomla has a slightly steeper learning curve and requires more technical knowledge to set up and configure. However, it also offers more advanced features and functionalities, making it a better choice for larger, more complex projects.
---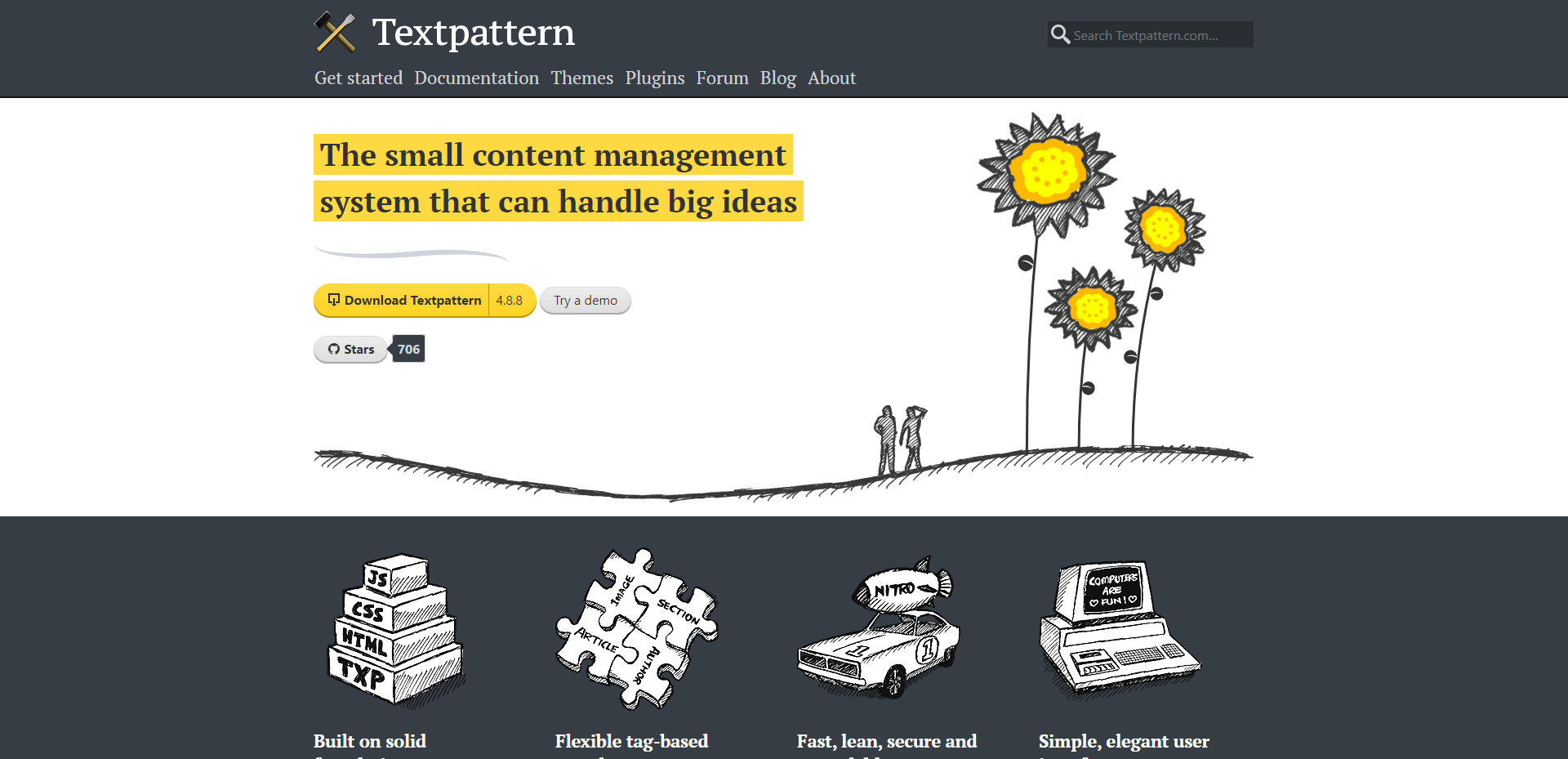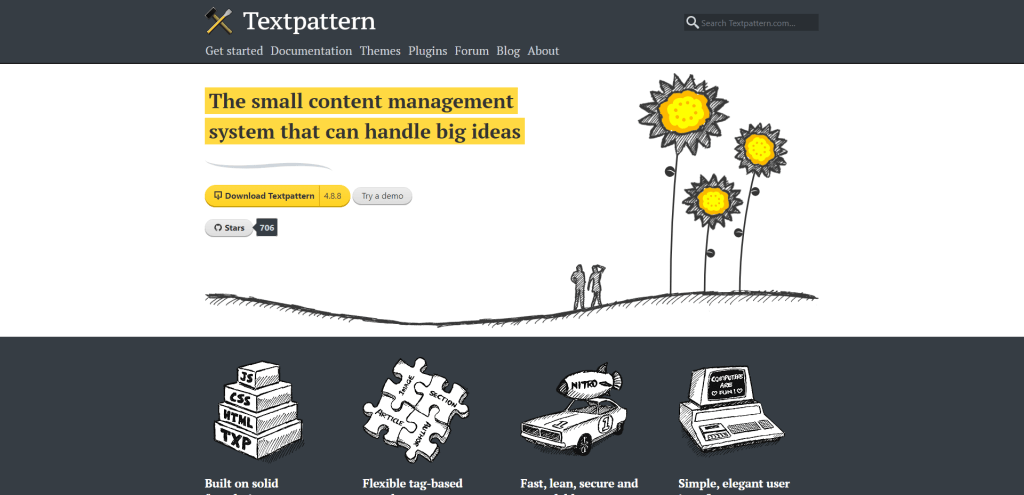 Textpattern is a CMS that's been around since 2003 and has a reputation for being super user-friendly and simple to use. It's definitely worth considering if you're looking for an alternative to WordPress.
One of the things I love about Textpattern is its clean and intuitive interface. It makes it super easy to get started with creating and managing your website content. And if you're someone who likes to customize their site, you'll be pleased to know that Textpattern offers a wide range of customization options, including the ability to create custom templates and add custom fields to your articles.
Textpattern is also known for its fast and efficient performance. It uses a caching system to reduce the load on your server, which results in faster page load times and improved website performance. And, it has a small footprint, so it uses fewer resources than some other CMSs, making it great for hosting on shared servers.
The only potential downside is its smaller community compared to other popular CMSs like WordPress. That said, the Textpattern community is highly active and supportive, and you can find plenty of help on the official forums.
---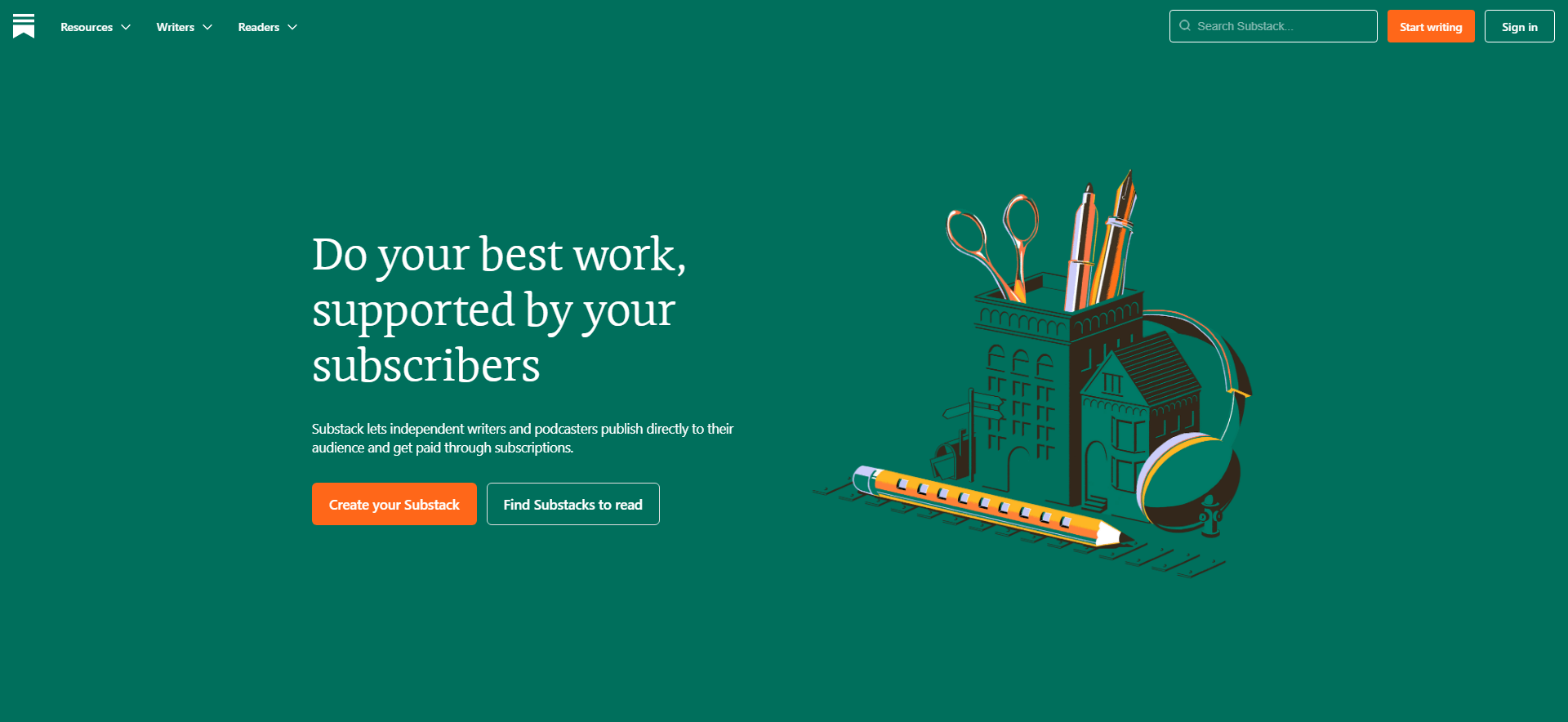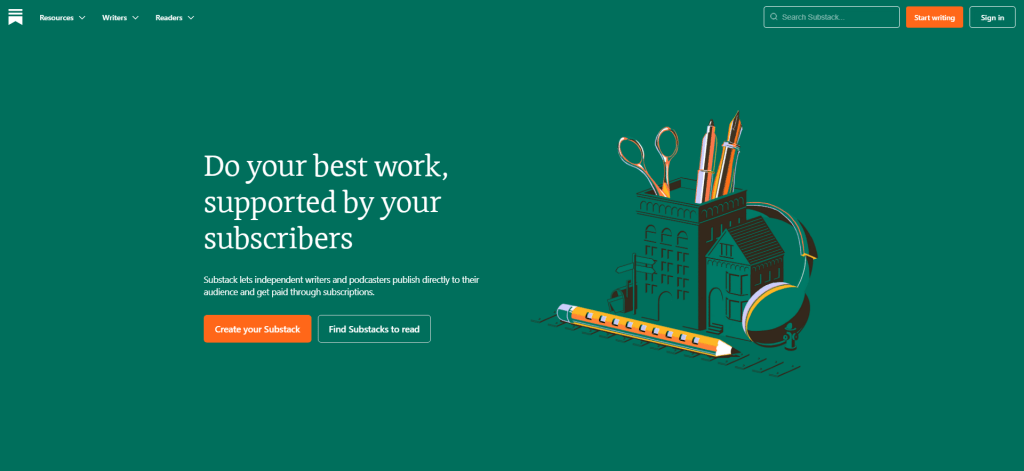 It's easy forget that the primary purpose of platforms like WordPress is to blog. But these days, the number of third-party addons and integrations make it less about writing and more about the visual appearance of what you publish. So, if you're one of those people who simply wants to write in a stress-free environment, Substack is a fantastic option to consider.
Substack is a platform that allows writers to create and distribute email newsletters, podcasts, and other forms of content directly to their audience.
One of the main advantages of Substack is its simplicity. It's very user-friendly and straightforward, making it easy to use for writers who simply want to focus on writing. The platform offers a variety of customization options that enable you to create an email newsletter that matches your brand, or you can use one of the pre-built templates.
Another advantage is that it is an all-in-one solution that makes it easy to get started. You can create and send newsletters, host your podcasts, and manage member subscriptions, all from one dashboard. Speaking of subscriptions, with Substack - you can monetize your content by offering paid subscriptions to your readers.
---
Summary
I'm already using Ghost for one of my other projects, and I use Webflow to build landing pages that are in line with modern design standards. I'll still keep using WordPress for the foreseeable future, at least on this site, but should the opportunity arise - I may consider making a permanent switch to one of the alternative platforms we discussed in this article.
There are a lot of great options on the market, though I fear that many of them get overshadowed by the sheer amount of resources that WordPress provides for both beginners and experts alike.
One thing is for certain, if Automattic (the WordPress parent company) doesn't start to think about creating a better user experience for WordPress users - its market share will continue to shrink. We are seeing it firsthand, with developers refusing to build things on top of the new features that have been introduced.
Good to know